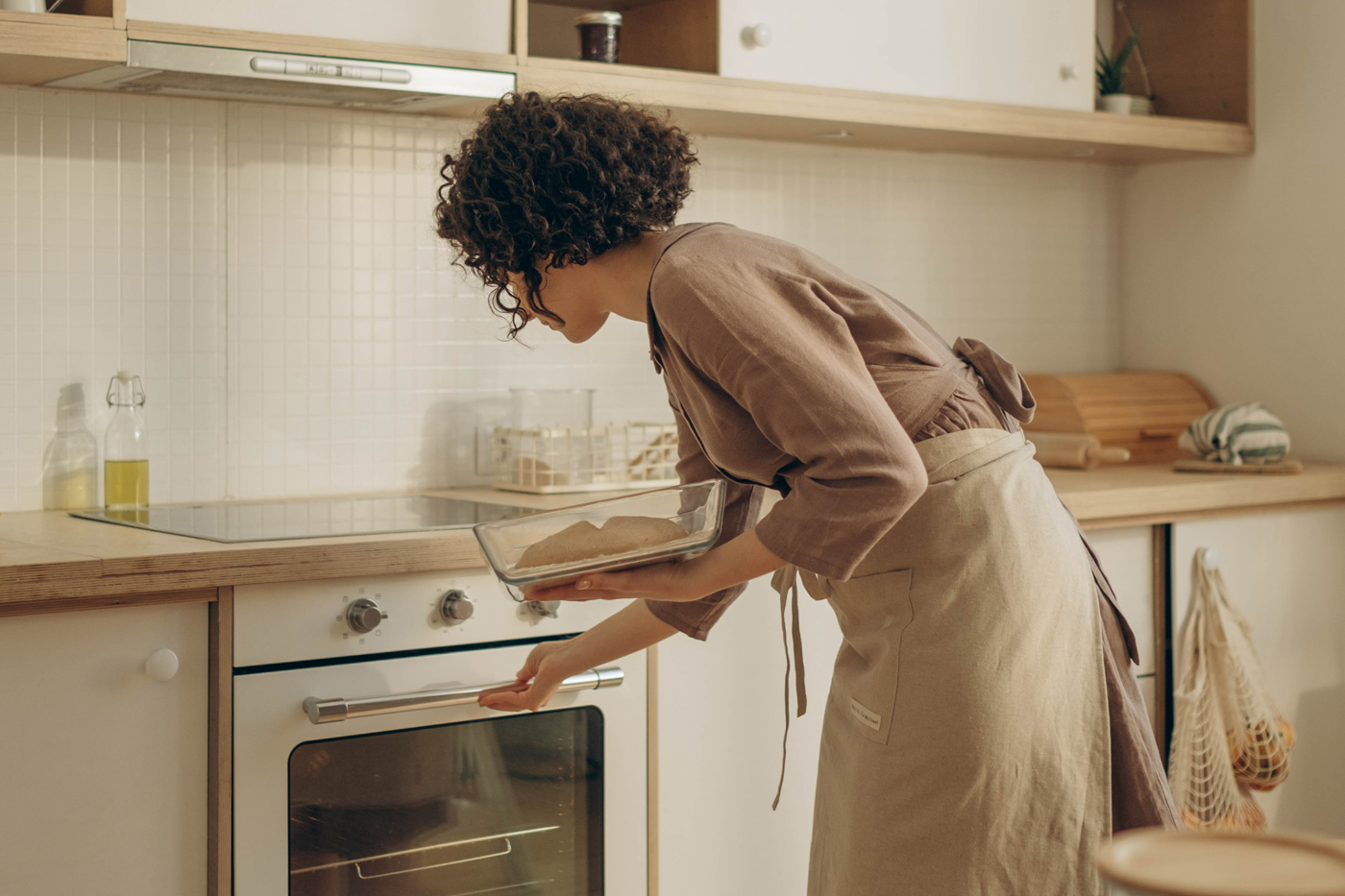 Healthy and tasty recipes to turn to when time is short
VEGAN | GLUTEN-FREE | WHOLE FOOD
This is your "go-to" guide to creating tasty and nourishing meals for you and your family with minimal effort. From creamy veggie-packed soups to light pasta salad or twenty-minute curries, these super easy, weeknight-friendly meals are on the table in 30 minutes or less. Trust that even when you're not really in the mood to cook or are short on time, you can still whip up something vibrant, nourishing and satisfying.
An easy weeknight dinner and/or meal prep recipe, this simple yet flavourful gluten-free dish is perfect! Delicious on its own as a complete meal or served as a side with other dishes. The possibilities are endless!
Indian Spiced Mushroom and Eggplant Curry
Give this Indian Spiced Mushroom and Eggplant Curry a try next time you want a healthy and peaceful meal for the whole family to enjoy!
Whether you need dinner on the table in the next hour or you're looking for an easy meal prep recipe, this chili has got you covered.
Vegetable Poha is such an easy dish that can be made for Breakfast, Brunch, Lunch, or Dinner. It is tasty as well as filling and is not as heavy as rice.
Whether you are searching for a healthy and quick lunch or trying to put dinner on the table without having to spend lots of time or money, this Chickpea Quinoa Salad is a great choice. Also an amazing as a meal prep dish.
Best Ever One Pot Portobello Stew
The very best in comfort food—portobello stew. Hearty, delicious and simple, just the way it should be.
Healing Garlic Miso Soup – Anti Viral & Immune Boosting
This simple soup is a perfect choice for when you or anyone in the family is down with the flu or feels a bit under the weather. Packed with immune-building nourishment, this lovey healing soup is just what your body needs to get your health back and ward off any unwanted illnesses.
Plant Protein Pasta Salad Bowl
For your next dinner, try this Plant Protein Pasta Salad Bowl made from red lentil penne and includes beautiful fresh greens, cooked black lentils, and goji berries all tossed in a creamy lemon hemp dressing.
If you are looking for some super tasty ways to get more broccoli in your system, this comforting, nutrient-rich Cheesy Broccoli Soup is the way to do it!
Cauliflower Rice – Indian Style
Cauliflower rice with turmeric, lime and pistachios is an easy and quick side dish that happens to be gluten-free and grain-free. From start to finish you can be putting this "rice" dish on your table in less than 30 minutes!
Green Cream Soup For A Healthy Gut
This soup is alive! Refreshing, nutrient-dense chlorophyll-rich and full of alkaline-forming foods that make you feel great! It's not fussy, it's not complicated, and anyone can make it.
This version is our adaptation of the traditional recipe, without the use of oils. It's mildly spicy yet rich in flavour from fresh herbs and a generous dose of fresh ginger. Enjoy on its own, or with cooked quinoa, millet or Basmati rice.
Kitchari is an easy-to-make dish that consists of mung beans, rice and healing herbs and spices. In Ayurveda, this healing dish is used for resetting, cleansing and balancing, especially as we move into new seasons.
Zucchini Pasta With Sweet Corn + Cilantro Pesto
This dish won't let you down. Ready in just 20 minutes, BIG flavour, + REAL Whole Foods plant-based ingredients with zero processed stuff!
This very easy plant-based curry may not be totally authentic, but it's inspired by the flavours and aromas of traditional Thai curry- fairly well. You can serve it with brown rice and a basic green salad, and some fresh sprouts for a satisfying nutrient-dense meal.
Our go-to recipe for Borscht (Red Beet Soup). It's best to have all of the ingredients prepped and ready to go which makes this even easier and faster to prepare. Serve with a dollop of dairy-free sour cream.
This 10 min Buddha Bowl is a perfect example of a fast yet healthy meal. A nutrient-rich, hearty, plant-based meal PERFECT for your busy weekday dinners!
Goji berries are a superfood that adds the perfect touch of sweetness to finish off this flavourful wild rice bowl. A nutrition-packed dish that can be quickly made for lunch or dinner during your busy work week.
Greek Style Spaghetti Squash Pasta
Get ready for a healthy spin on traditional pasta. This gluten-free variation uses Spaghetti Squash instead of noodles. Mediterranean style herbs, caramelized onions and good quality olives make this an amazingly flavourful yet easy to prepare meal.
Three Other Recipe Round-Ups you might enjoy:
12 Easy Plant-Based Recipes For Beginners
23 Plant Based Meals in 15 Minutes or Less
14 Vegan Recipes For Natural Weight Loss
With Love & Light,