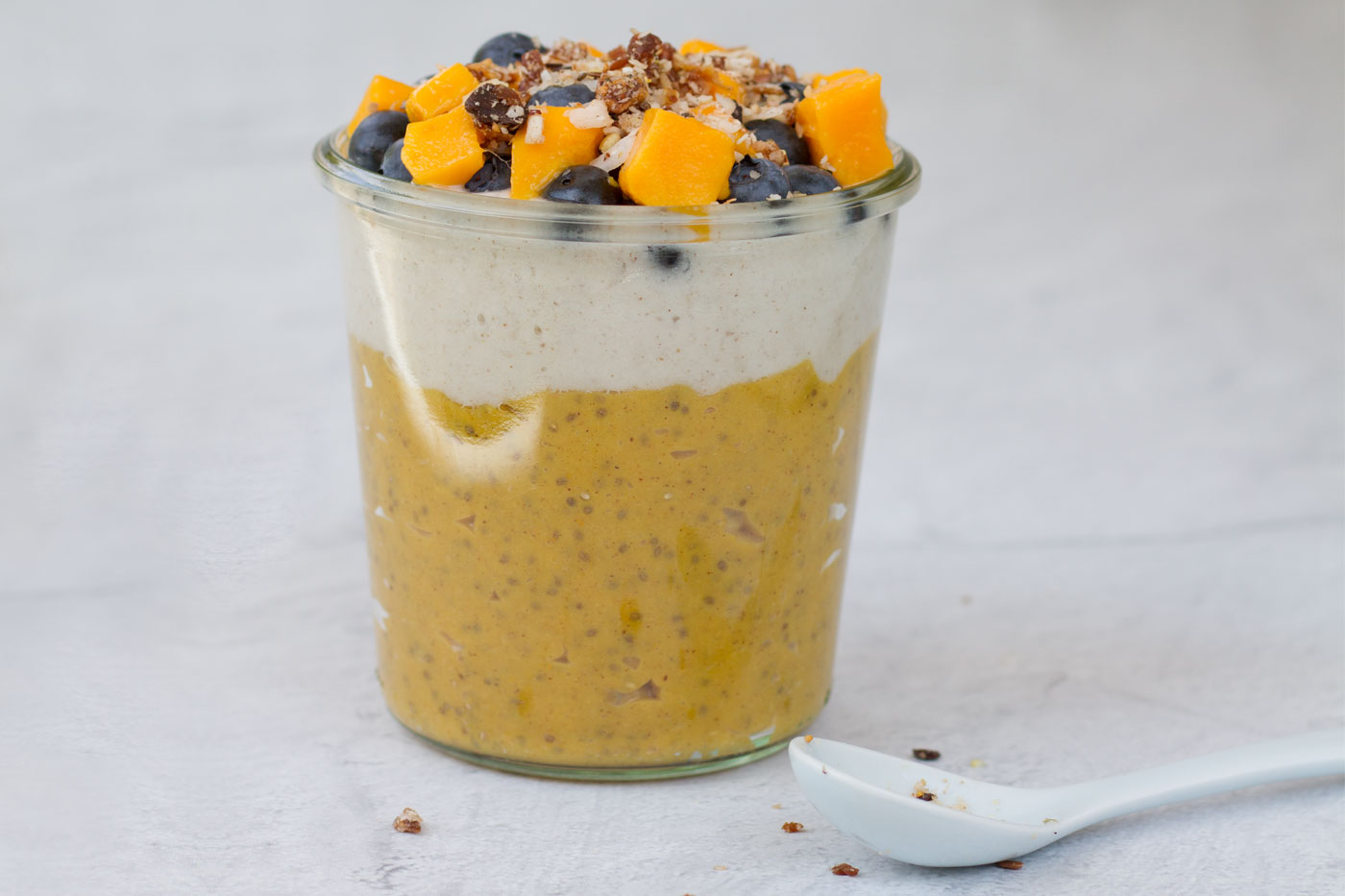 Hello Friends, today we are sharing with you one of our go-to recipes form the Plant-Powered Athlete book. Easily digestible, packed with antioxidants and full of high-quality plant-based protein, this energizing raw pudding is a beautiful start to any morning. It's also a great post-workout breakfast option.
The fun thing about making chia pudding is that it's very versatile and infinitely customizable. We love incorporating fresh fruit into the pudding mixture – mango, bananas, blueberries all work great. For this creamy manage-chia recipe, we used one big juicy mango and spiced things up with fresh ginger. This is a great recipe to incorporate into your meal prep days – make a double batch and you're all set with an exciting breakfast or snack for the next couple of days. Hope you'll give it a try 🙂
Easy Creamy Manago Chia Recipe
Creamy Mango-Chia Pudding
Servings: 2
Ingredients
topping suggestions (optional)
fresh fruit
shredded unsweetened coconut
Instructions
Prepare the pudding: In a high-speed blender or food processor, combine all the pudding ingredients. Blend on high speed until smooth.

Divide between 2 jars and place in the fridge. Allow the mixture to sit for 20 minutes so the chia seeds can thicken everything up.

You can enjoy it as is or serve it with your desired toppings.

Any leftover chia pudding can be stored in an airtight container in the fridge for up to 3 days.
Looking for more plant-powered pre/post-workout ideas? Here are some of our other go-to's:
Dedicated to your health & wellbeing,