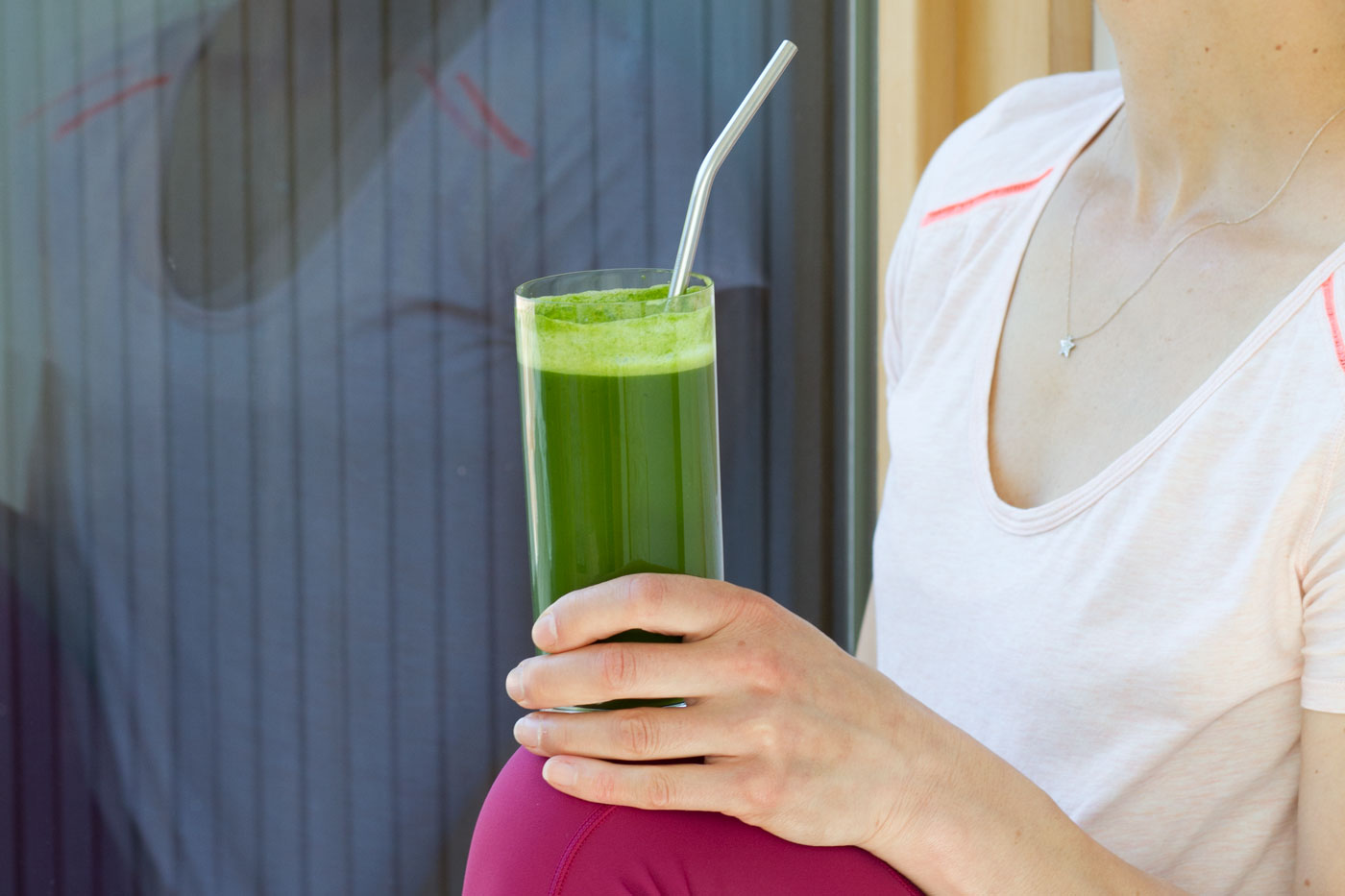 Let's get real.
Nik and I (and Oliver) eat a very clean diet 99% of the time. Yet during the holidays, we love to indulge a little bit. Even though we still eat whole plant-based foods, the amount of food we consume during the holiday season is usually more than usual – which we are okay with. After all, being plant-based doesn't mean that you have to deprive yourself of an occasional treat or be PERFECT all the time.
Back on track.
If you have overindulged during the holidays and/or experiencing symptoms such as tiredness, bloating, gas, constipation, frequent colds and flu, skin problems, weight gain, and sugar cravings, you might want to consider including a green juice into your diet you can easily prepare at with your juicer from afulltable.com. All these previously mentioned symptoms are your body's way of saying it has been overloaded with waste matter and toxins. It is a warning for you to take better care of yourself. There is no better time than now to start! Drinking fresh ningxia red fruit drink every day can do wonders to the recovery of your body's organs and will help in the prevention of various health ailments.
Winter (Post- Holiday) Detox Juice
The green juice recipe is a great detoxifying juice that helps your body purge the accumulated waste matter and toxins. The base of this juice is celery and oranges. Celery juice is a natural laxative, and it can also help relax nerves that are sometimes damaged due to unhealthy lifestyle and food choices. Oranges are acidic and contain a lot of water and naturally occurring sugar that helps "move the lymph", meaning that, they help accelerate the flow of lymphatic fluid and dissolve old food deposits, remove the mucus and other "junk" -  in short - oranges push the garbage out.
Servings: 2 servings
Ingredients
10 stalks of celery
2 oranges or other citrus fruit
piece of ginger
a handful of greens and herbs lettuce, parsley, spinach, etc
Instructions
Trim and wash celery stalks.

Peel oranges.

Rinse the ginger and greens/herbs.

Place all ingredients through your cold press juicer, alternating between ingredients to ensure a consistent flavour.
Happy juicing!
More healthy juice recipes for you to enjoy:
Juice for Gut Health in Winter Season
Immune Booster Juice
Green Juice To Help Prevent and Manage Diabetes