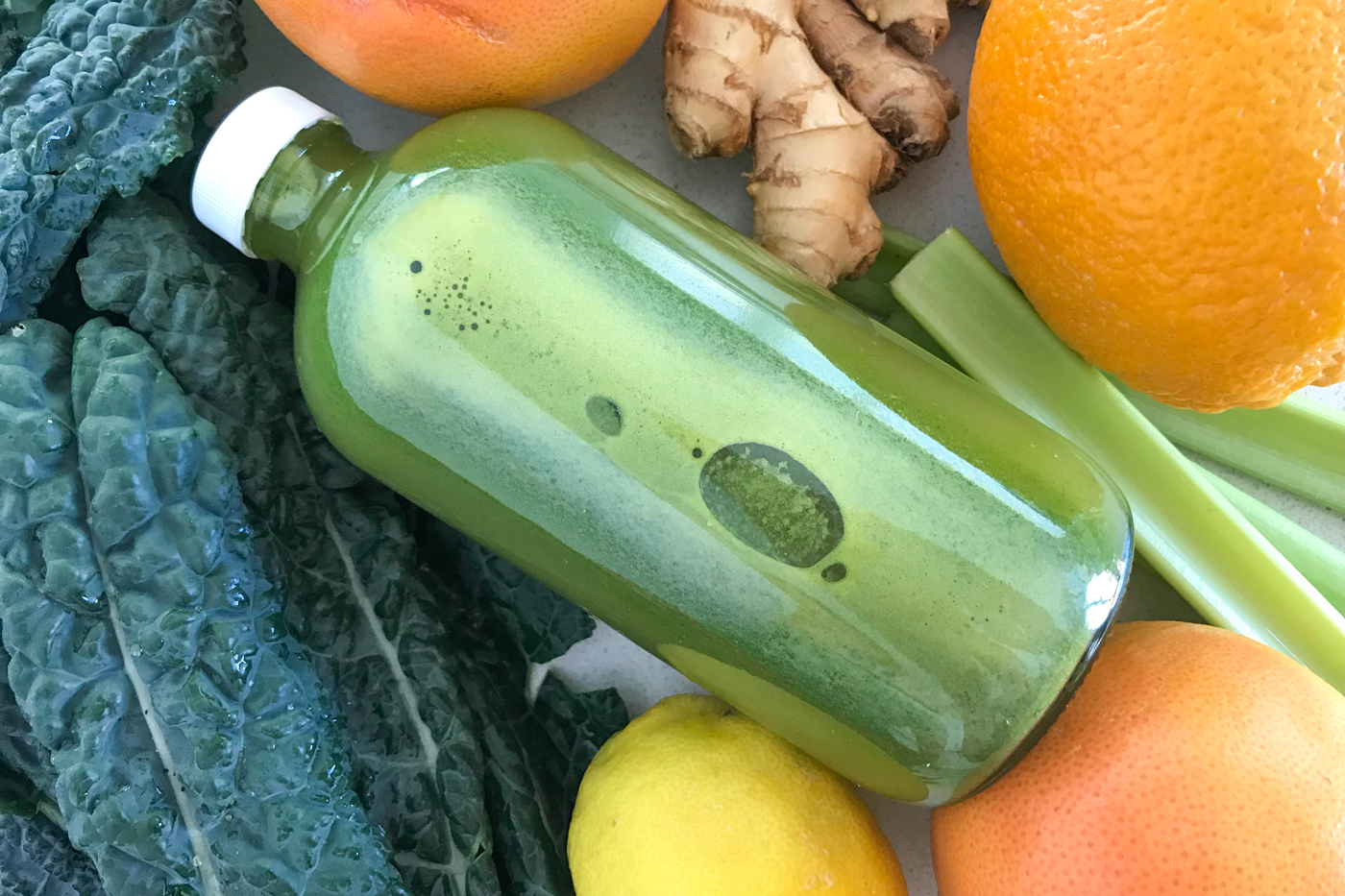 Drinking fresh juice that contains the right nutrients can help smooth away cellulite and speed up fat burning in your body. Watch out for the food you put into your month. A nutritional and balanced diet destroys that toxic build-up that results in cellulite and helps you reach your lifestyle goals. First things first, let's talk about cellulite —- why we have it, and how to deal with it.
The Truth About Cellulite
Cellulite is basically a combination of excess fat and body toxins lying beneath the surface of the skin. It's important to understand that cellulite is always a manifestation of the wrong kind of lifestyle for health and beauty: eating wrongly (or too much), living under prolonged stress, hormonal imbalances, being exposed to too many pollutants, and all the other things that we often assume we can get away with, but never really do. To put it simply, cellulite is a pollution problem, and there are treatments that help and that you can Getting Rid of Cellulite or reduce it.
Watch what you eat.
Diet to Reduce Cellulite:
There is SO MUCH you can do to remove this stuff! No expensive creams, invasive treatments or miserable diets will help. If you really want to once and for all get rid of cellulite, you will need to forever exclude from your diet the following products:
Greasy and highly processed food – elevates cholesterol, slows the metabolism and causes cellulite.
Salt and heavily salted products – water retention in the body, and this, in turn, favours the accumulation of toxins in tissues.
Sweets, white bread – accelerates the deposition of fat.
Fast food – contain animal fats, which are responsible for the accumulation of body fat.
Coffee – promotes fluid retention in the body and the accumulation of toxins. Get your monthly subscription from Coffee Gems.
The goal is to ALKALIZE, DETOX, and REJUVENATE
According to experts on belly fat burning foods, a diet rich in fresh, organic fruits, vegetables, herbs, nuts and seeds is a powerful way to destroy that toxic build-up that is the cause of cellulite and other more serious health issues. After you develop a healthy nutritional lifestyle – loaded with living plant-based foods – the fat will just melt off. So, join us today as we flush those ugly invaders with this potent Cellulite Removing & Fat Burning Juice.
This Delicious Cellulite Removing Juice Contains:
Skin Strengthening Foods:
Grapefruit, Kale
Blood Flow Boosting Foods:
Ginger, Orange
Diuretic Foods:
Lemon, Celery
And it tastes AMAZING!
Okay… Let's start juicing! This lively, zesty juice will instantly wake you and your senses up – making this an excellent breakfast juice.
Cellulite Removing & Fat Burning Juice
This simple, delicious juice contains all of the best, most alkaline foods known to help smooth away cellulite and help the body to burn fat naturally.
Servings: 1
Ingredients
2 Grapefruits
2 Oranges
1 Lemon
10 Stalks Celery
Bunch of Fresh kale 16-20 Large Leaves
Piece of Ginger you be the judge on how much to use
Instructions
Cut the tops and bottoms of the grapefruits. Then get a sharp knife and cut around the edges to peel off the skin. Do your best not to cut the white pith away – as it contains a ton of nutrients.  Do the same with the oranges and lemon. (**You don't need to peel the lemon if it's organic and you own a high-quality juicer)

Feed the ingredients into the juicer starting with kale, then celery, then grapefruit, oranges, ginger and then lemon.

Stir the juice and serve!

Best served fresh.
PS. If you are into clean eating and nourishing your body with raw living foods you might want to also try these nourishing juice recipes Iron-Rich Green Juice, Red Detox Juice and Liver Cleansing Juice.
PPS. If you try this recipe, let us know! Leave a comment, Pin for later, and don't forget to tag a photo #avrecipes on Instagram. Everybody needs to eat better so share this with your people. ❤
Dedicated To Your Health & Wellness,