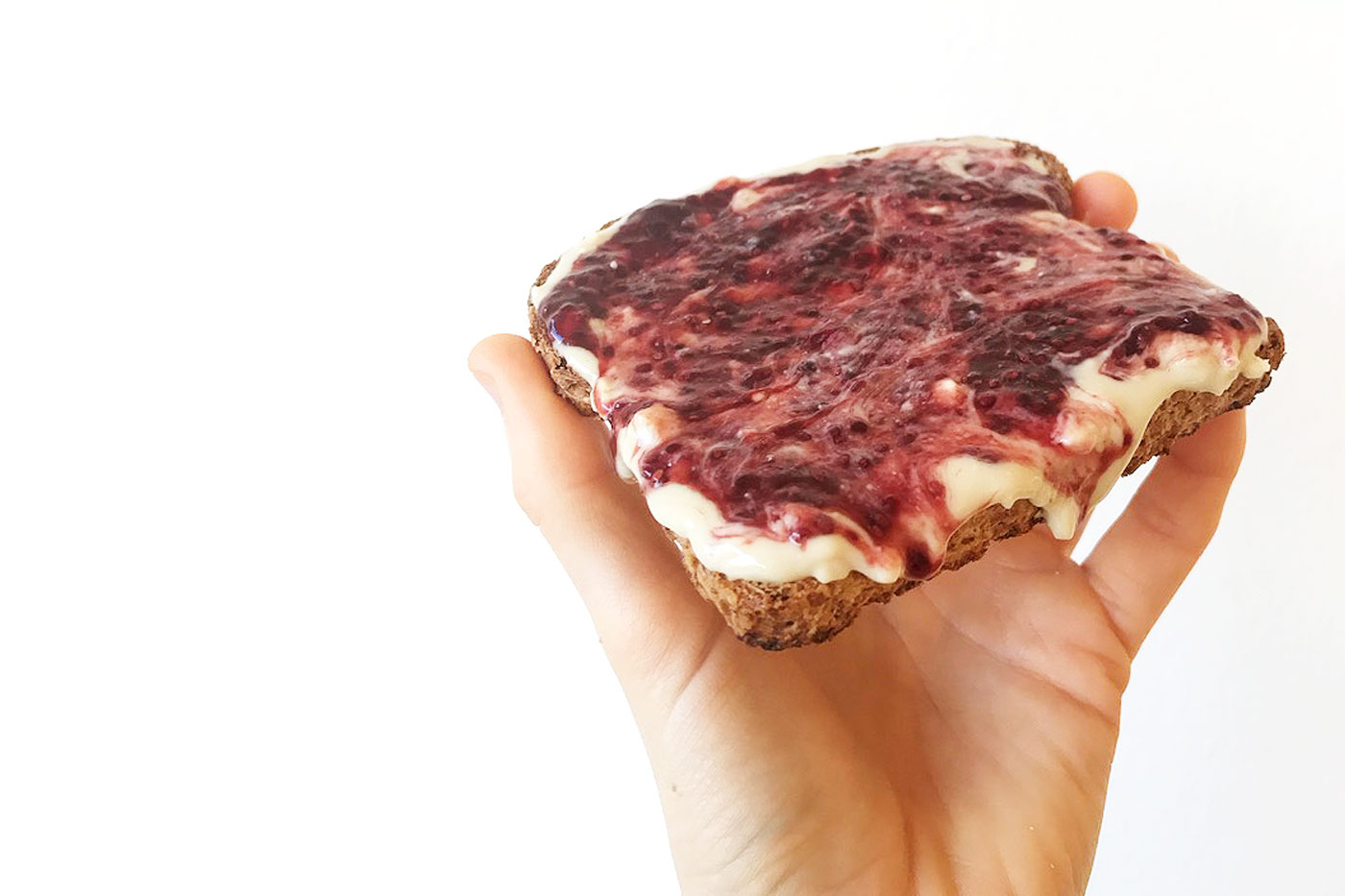 Want to make the best tasting nut butter? Look no further because this combination of macadamia and cashew nuts is simply amazing. It's creamy, naturally sweet and takes less then 10 minutes to make.
The key to creating a great tasting nutbutter is to start with the best-quality nuts. Choose raw and organic. One thing that I really enjoy about making the macadamia-cashew butter is that it is a much quicker process than any other nut butter. Within eight minutes it is ready to enjoy!
If you are new to making nut butters, you should be aware that they do taste different than the nut butters that you find on the grocery store. Most of the store-bought varieties use roasted nuts and often ad things like table salt, oil and sugar to enhance the flavour. That's not to say that raw nut butter like this one won't taste good…on the contrary, it will taste amazing… just different.
Buying Macadamia Nuts (Without Breaking the Bank)
Macademia nuts are possibly the most expensive nuts in the world. There's only so much you can do about this, but here are some suggestions:
Buy in bulk. You can save money by buying bulk dry goods online instead of the prepackaged kind in the stores. Alternately, check health food stores and bulk stores in your area to see if they carry them. We often buy 5 Lbs at the time and store them in the freezer to keep the fats safe until we are ready to use them.
Eat in moderation. Nuts should never be a staple source of calories in your diet. Instead, focus on other whole plant based foods –avocados, bananas, goji berries, pumpkin seeds, to name just a few.
Macadamia Cashew Butter
This might possibly be the best nut butter you have ever tasted. It has a rich, slightly sweet flavour that will delight your taste buds. Add it to your smoothies, serve with fresh fruit or eat it straight from the jar!
Servings: 1 cup
Ingredients
1 cup raw macadamia nuts
1 cup raw  cashew nuts
1 tsp ground Ceylon cinnamon
1/2 tsp Himalayan pink salt optional
Instructions
Place the macadamia nuts, cashews, cinnamon, and salt in the food processor, fitted with the "S" blade.

Process until it turns into butter. Make sure to stop the machine periodically to scrape down the sides of the bowl.

We store our nut butter in the fridge to keep it fresh and to avoid the nuts from going rancid.
Notes
Keep in mind when stored in the fridge the butter will become much thicker. If time permits, you can allow it to warm to room temp to help soften. Every food processor works differently, so the processing time will always vary. It depends on the strength and size of your machine and how many nuts you are processing.
This nut butter makes the perfect spread for pancakes, bananas, apples, overnight oats, smoothie bowls, parfaits, coconut yogurt, cookies, and more!
If you're into making your own nut butter, also be sure to check out our Creamy Spiced Pumpkin Butter, Delicious Apple Butter , and our Chocolate Cinnamon Almond Butter.
If you try this recipe, let us know! Leave a comment, Pin for later, and don't forget to tag a photo #avrecipes on Instagram. Everybody needs to eat better so share this with your people. ❤
With Love & Gratitude,