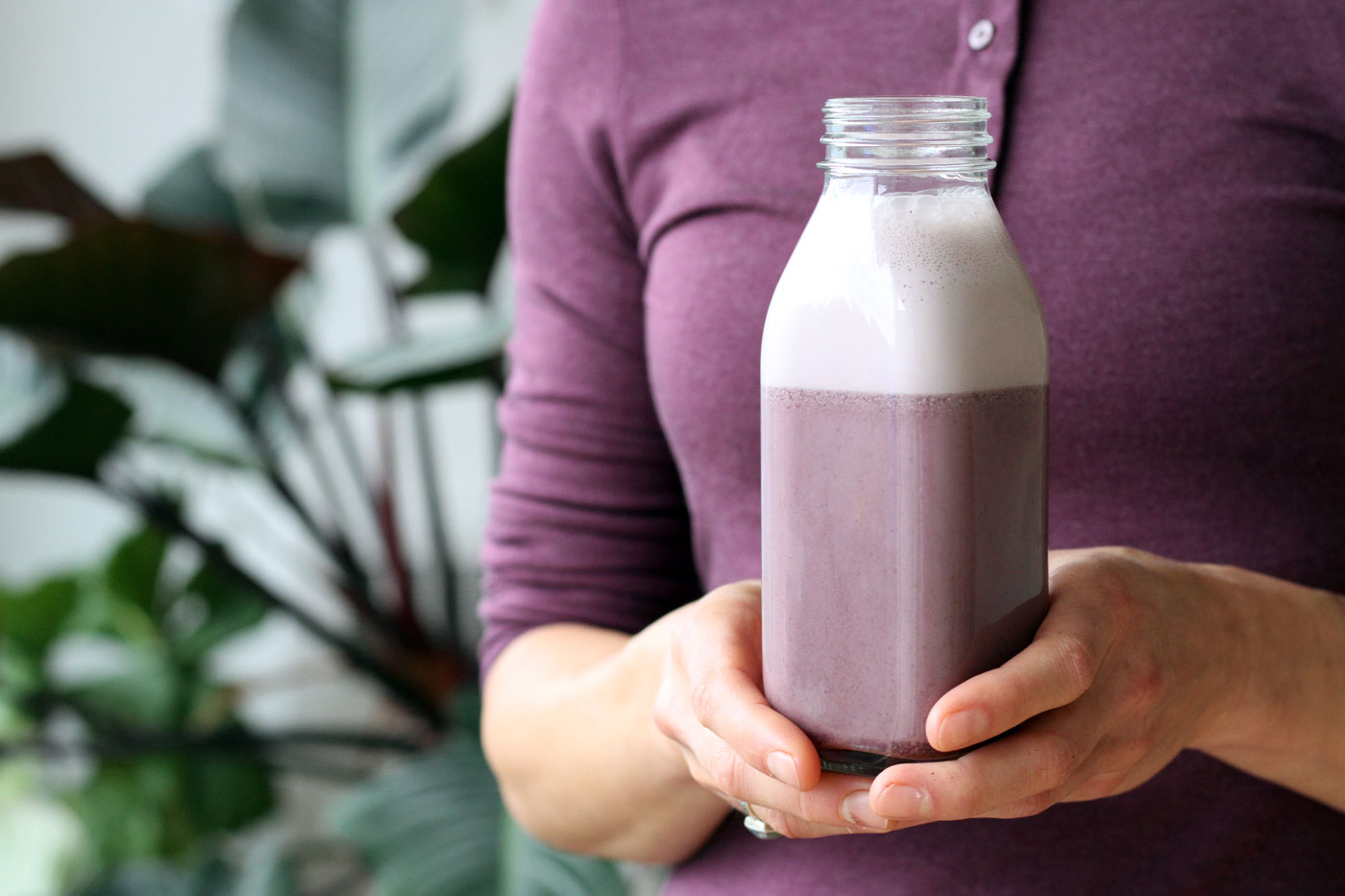 A potent quick recipe that will help you stay healthy as we are transitioning seasons. Thanks to the elderberry powder this recipe is rich in vitamins A and C, iron, and calcium. It makes for a great snack or a breakfast. You can even make it ahead and use it as a base for your smoothies.
What's so wonderful about ELDERBERRIES?
Elderberries are the dark purple fruit of the elderberry shrub and they have been used to boost immunity since hundreds of years ago. They are a rich source of antioxidants making them an effective remedy for viral and bacterial infections such as colds and flu and can be very helpful as a treatment to shorten the duration of your illness if you get sick.
What is particularly intriguing about elderberries (especially during these unprecedented times) is the fact that they have the ability to significantly enhance immune function. How you may ask? By boosting the production of cytokines in the body. Cytokines are small protein molecules that allow your cells to talk to each other, and are crucial for healthy immune system function. When pathogens or harmful invader enters the body, immune cells, cytokines and organs respond by working together like an orchestra. The first immune cell to notice the pathogen is like the conductor. That cell directs all the other cells by creating and sending out messages (cytokines) to the rest of the organs or cells in the body (the orchestra members), which then respond as directed. Without cytokines, the innate immune system wouldn't know when to activate because there would be no indication of a threat.
CAUTION
Do not eat the raw fruit of elderberry: it can cause nausea and vomiting,
Do not use elderberries if pregnant or breastfeeding.
Dairy-Free Elderberry Milk 
Immure Support - Vitamin A & C - Iron & Calcium 
Ingredients
1 1/2 cups plant-based milk we use homemade almond mylk
1/2 tbsp raw honey or another natural sweetener
1 small piece of fresh ginger
1 pinch of cinnamon
1 pinch of clove
Instructions
Blend all ingredients in a blender until creamy and dreamy!!

Sip and spread the love!
How to consume elderberries?
Elderberries are simple to use at home as they come in many forms. You can use dried elderberries to make a healing and immune-boosting tea by simply seeping them in hot water. Elderberry syrup is a popular cold and flu. Many health food stores also carry elderberry tinctures, capsules, gummies, and lozenges.
Why We Love Elderberry Powder
One of the best ways of preserving elderberries is to freeze-dry them and turn them into powder. Freeze-drying preserves up to 98% of the nutrients so you get to experience the benefits of elderberries as if you just picked them yourself. When shopping for elderberry powder, we recommend always reading the ingredient label to find one zero additive. The product that we use and trust is Wilderness Poets Organic Elderberry Powder.
Wilderness Poets' mission statement declares, "We strive to inspire mindfulness and good health through energizing, life-giving foods. We believe that sharing delicious, wholesome foods, grown on small organic family farms, can help heal people, our communities, and planet."
Now we can definitely get behind that!
Check out their offerings at Wilderness Poets. They have a lot of unique products and they generously created a special discount code for us that you can apply to your order ACTIVE10. It will give you $10 off of one purchase with no minimum.
This post uses affiliate links. If you make a purchase through them, we may receive a small commission (for which we are deeply grateful) at no cost to you.
Dedicated to your health & wellbeing,