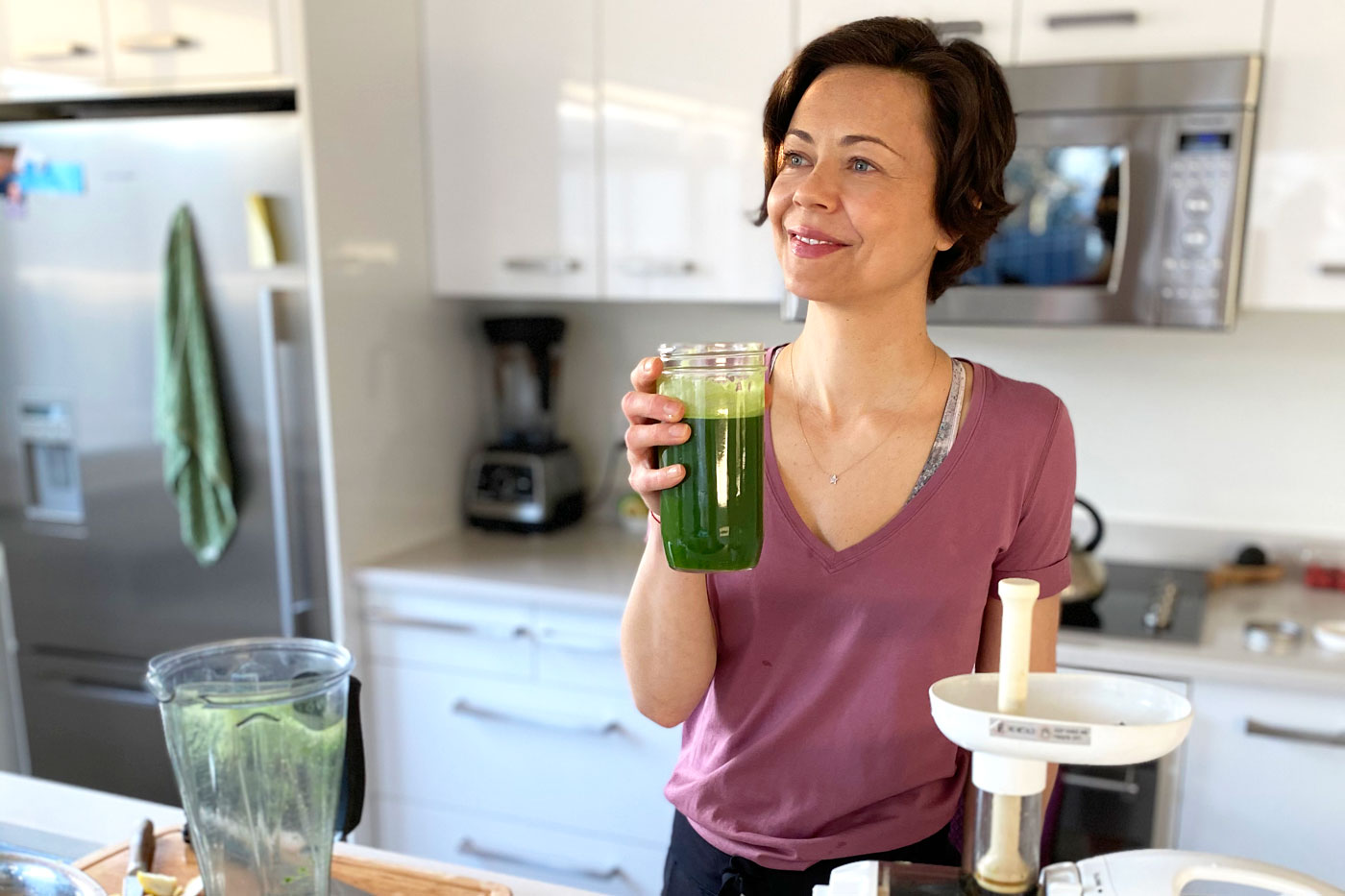 Want to keep nasty viruses away? Try this potent immune booster juice!
Lemon, ginger, and the antiviral powers of turmeric all thrown together with fresh herbs create a potent wonder drink that boosts your immune system during COVID-19.
This juice is high in nutrients that keep your body strong when a viral infection seems imminent.
Rich nutrients in the immune booster juice:
calcium
B vitamins,
immune-boosting vitamin C.
To move it up a notch you could be brave and throw in a habanero pepper to help fight that virus! You can also use this juice to protect yourself and your family from seasonal allergies that may be cropping up at this time of year! Enjoy!
Immune Booster Juice
Servings: 3 20-24 oz servings
Ingredients
2 medium cucumbers
1 bunch of kale
8 celery stalks
a handful of fresh parsley
6 large apples
1 lemon
1 in 2.5 cm piece of turmeric
2 in 5 cm piece of ginger
1/2 habanero pepper optional
Instructions
Wash all produce.

Peel the lemon and remove the stem and seeds from the habanero pepper.

Add all ingredients through the juicer and enjoy!
SUBSTITUTES:
Celery – fennel

Cucumber – celery, celeriac, zucchini

Apple - pineapple

Ginger – lemon, lime, turmeric

Turmeric root - Tumeric powder

Lemon – grapefruit, lime
Stay healthy and strong friends! And please share this with all those you care about.
For more antiviral recipes make sure to check out:
Lemon& green juice – immune boosting
3 Powerful Wellness Shots – no juicer required
Healing Garlic Miso Soup – Anti Viral & Immune Boosting
Dedicated to your health & wellbeing,