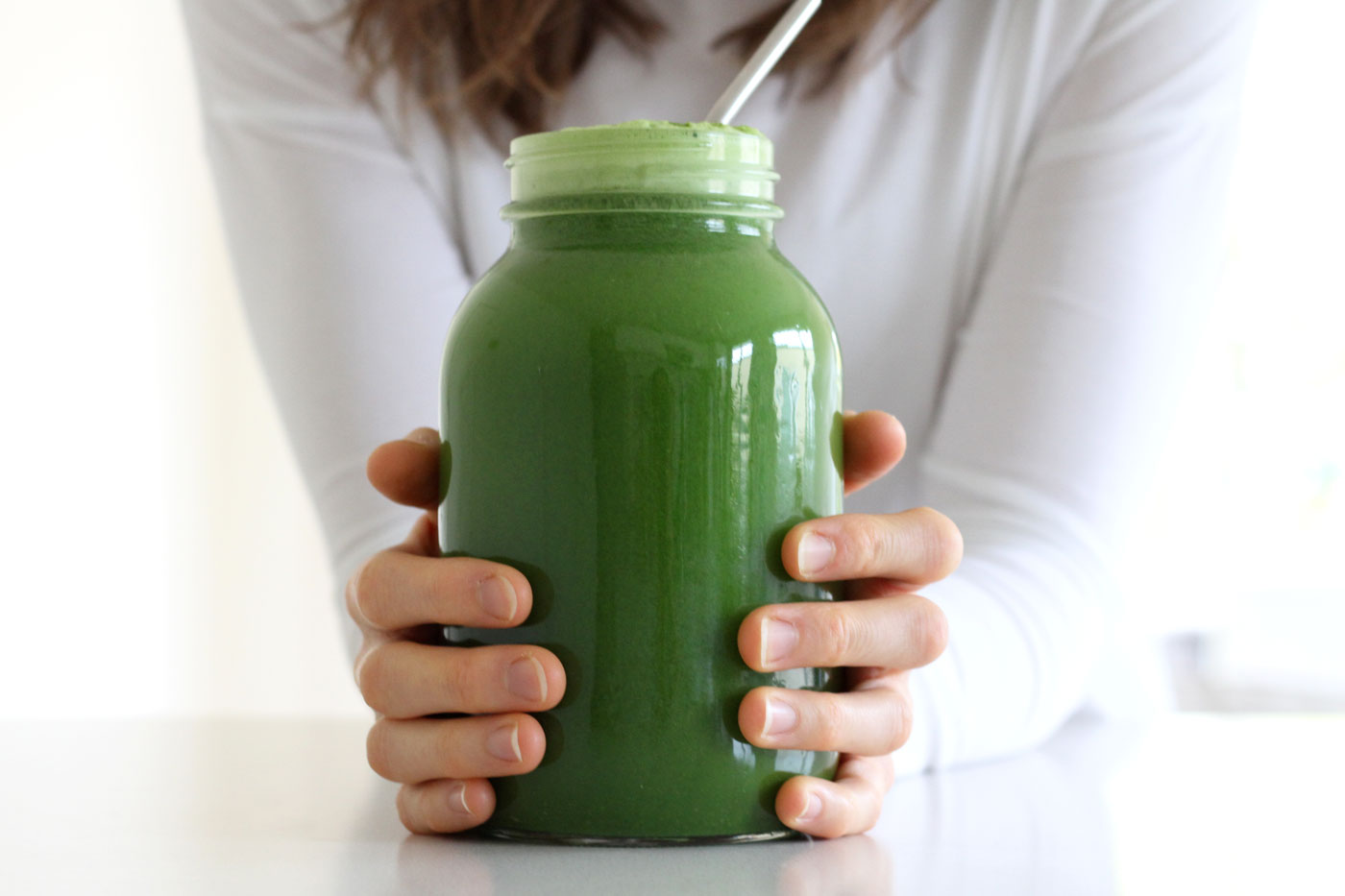 This health tonic is a combination of several alkalizing and refreshing plants that will give your immune system a natural boost. The greens are packed with chlorophyll to promote healthy red blood cells while the lemon and ginger are immunity powerhouses that keep you healthy year-round. The green apple is a low glycemic sweetener to keep your blood sugar levels at bay while enjoying this beautifying, cleansing and energizing juice. The health and beauty benefits are bountiful and the taste is a perfect combination of sweet, smooth and tangy. The ginger in this drink gives it quite a kick, but it's an extremely effective immune enhancer.
LEMON & GREENS JUICE
This low sugar juice is the perfect natural remedy for promoting wellness during the spring and fall months.
ENERGIZING
BEAUTIFYING
CLEANSING
DETOXIFYING
IMMUNE BUILDING
LEMON & GREENS JUICE
Ingredients
2 green apples unpeeled
6 stalks of celery
Handful of spinach
A chunk of fresh ginger 1-2 inches*
2 Tbsp lemon juice
Instructions
Wash all your produce well and cut into pieces that will fit through your juicer.

Feed the apples, celery, spinach, and ginger through your juicer.

Stir in the lemon juice and serve.

Drink fresh to receive the most nutritional value.
Notes
Notes: 
The lemon juice not only smooths out the flavours but also helps with nutrient absorption. 
* You can always add more ginger if you like. In our opinion, the more the better! 
Don't have a juicer?
That's okay. You can still enjoy this power drink by following these instructions:
Prep all your produce – wash, peel and cut.
Place all ingredients in a blender and blend until smooth, adding about 1/4 cup of filtered water.
Place a fine-mesh strainer over a large bowl and pour the juice over.
Use a wooden spoon or spatula to press the pulp down and squeeze all of the juice out.
Allow sitting for 2-3 minutes to let most of the juice drain. Discard pulp and pour your juice into a serving glass. Drink immediately.
Looking for more immune building juice recipes? You might want to try our Winter Juice For Digestion and Healthy Gut and The Cold and Flu Busting Juice.
Also, check out our article to learn the 5 ways to boost your immune system.
DID YOU MAKE THIS RECIPE?
Tag @activevegetarian on Instagram and hashtag it #avrecipes.
Dedicated to your health & wellbeing,