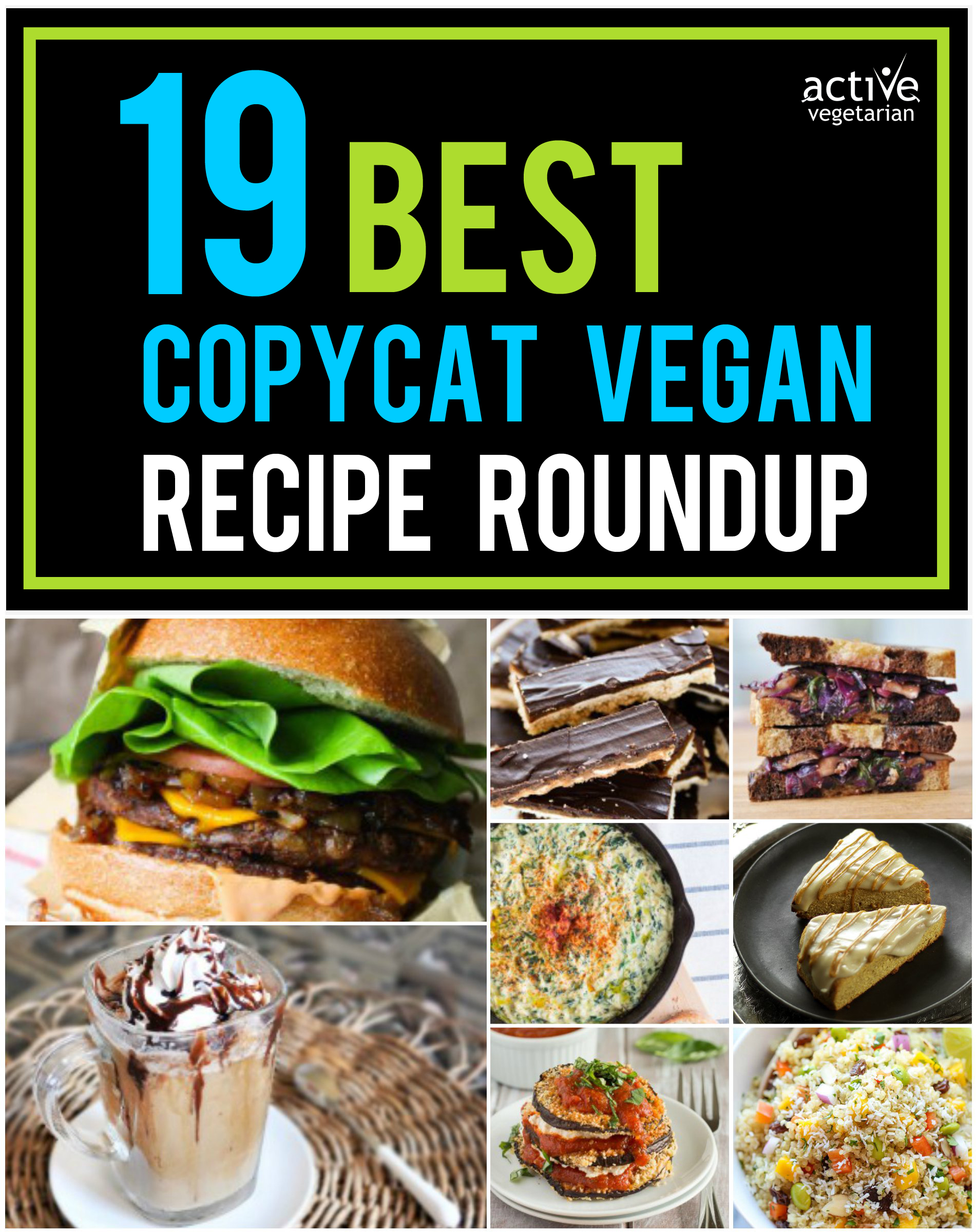 Have you've ever wished you could recreate Cinnabon Cinnamon Rolls, Cheesecake Factory Avocado Eggrolls, tasty Sheppard's Pie, or Starbucks Pumpkin Scones all in a healthy vegan way?
Well today is your lucky day 🙂
With the help of our fellow health conscious bloggers we came up with the "Best Copycat Vegan Recipe Round Up". Not only that you can enjoy your restaurant favorite foods, you can also rest in sure that your plant based lifestyle won't be compromised!
Reuben Sandwich from Veganosity
Pulled BBQ Seitan from 2 women 2 cats
Double Double NO Animal Style from Fettle Vegan
Vegan Korma from Food Porn, Vegan Style
Vegan Poutine from Fettle Vegan
Vegan Nachos Supreme from Driftwood Gardens
Tempeh Chow Mein from The Simple Veganista
1 Hour Shepherd's Pie from Minimalist baker

Eggplant Parmesan Stacks from Vegan Yumminess
Whole Food's California Quinoa Salad from Damn Delicious

Chipotle Sofritas by Chef De Home
Cheescake Factory Avocado Eggrolls from Life Ann Style
Spinach Dip from No Recipes
Starbucks Pumpkin Scones from Unconventional Baker
CINNABON Cinnamon Rolls from Comforting Vegan
Homemade Twix Bars from Blissful Basil
DQ Chocolate-Chip Cookie-Dough "Blizzard" from Nutritionist in the Kitch
Homemade Cookie Butter from My Whole Food Life
Healthy Starbucks Frappuccino from Chocolate Covered Katie
Hope you enjoy this collection of healthy copycat recipes. Please help us share our love for plant based lifestyle by hitting one of the "share" buttons bellow 😉
Dedicated to your health and well-being
Zuzana & Nikki