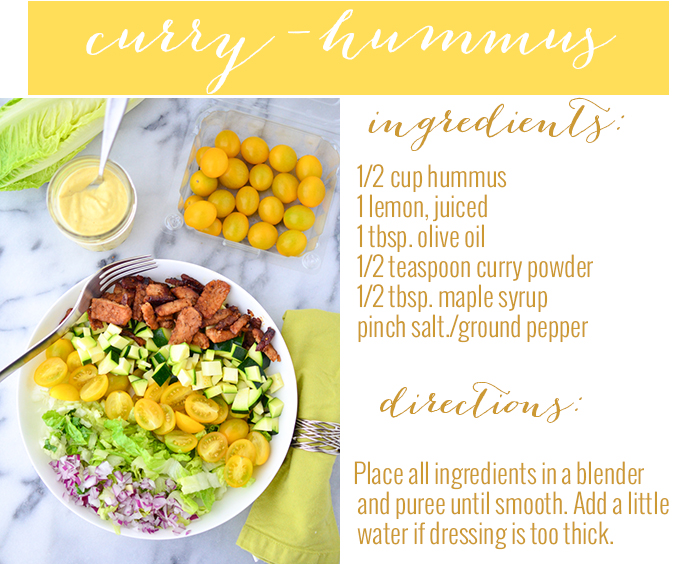 It's no secret that Salads make a healthy foundation for any diet — but it's all too easy to ruin their nutritional benefits by drizzling on the wrong salad dressing. At the same time, to keep you in love with lettuce, you want choices that keep your taste buds satisfied and turn every salad experience into a delicious adventure.
Often, store-bought dressings have lots of trans fats (the "bad" fats), sugars, artificial ingredients, and a surprising number of calories. As for your non-fat options — those tends to be loaded with sugar to give it some flavor and still the bottle often tastes better than the salad dressing itself 😉
So, what's a plant based, health-conscious, person to do? Start from scratch! Homemade salad dressings give us the flexibility to use fresh, wholesome, natural ingredients and make healthy substitutions where needed.
Today we are featuring 4 Low Fat Salad Dressings from Delish Knowledge.
Alex Caspero MA, RD, CLT is a Registered Dietitian and nutrition expert with a passion for both health and wellness. Her blog,
Delish Knowledge,
focuses on making whole-food eating deliciously simple. She also serves as a consultant and Spokesperson for several like-minded companies to develop nutrition communication strategies and recipes.
Get to know Alex:
Facebook:
@deliciousknowledge
Twitter:
@delishknowledge
Instagram:
@delishknowledge
Google +: alexandracaspero
Salad dressings that are so yummy they make you crave salads.
What's your favorite salad dressing?
Do you prefer to make your own salad dressings or buy them? Tell us in the comment section bellow 😉