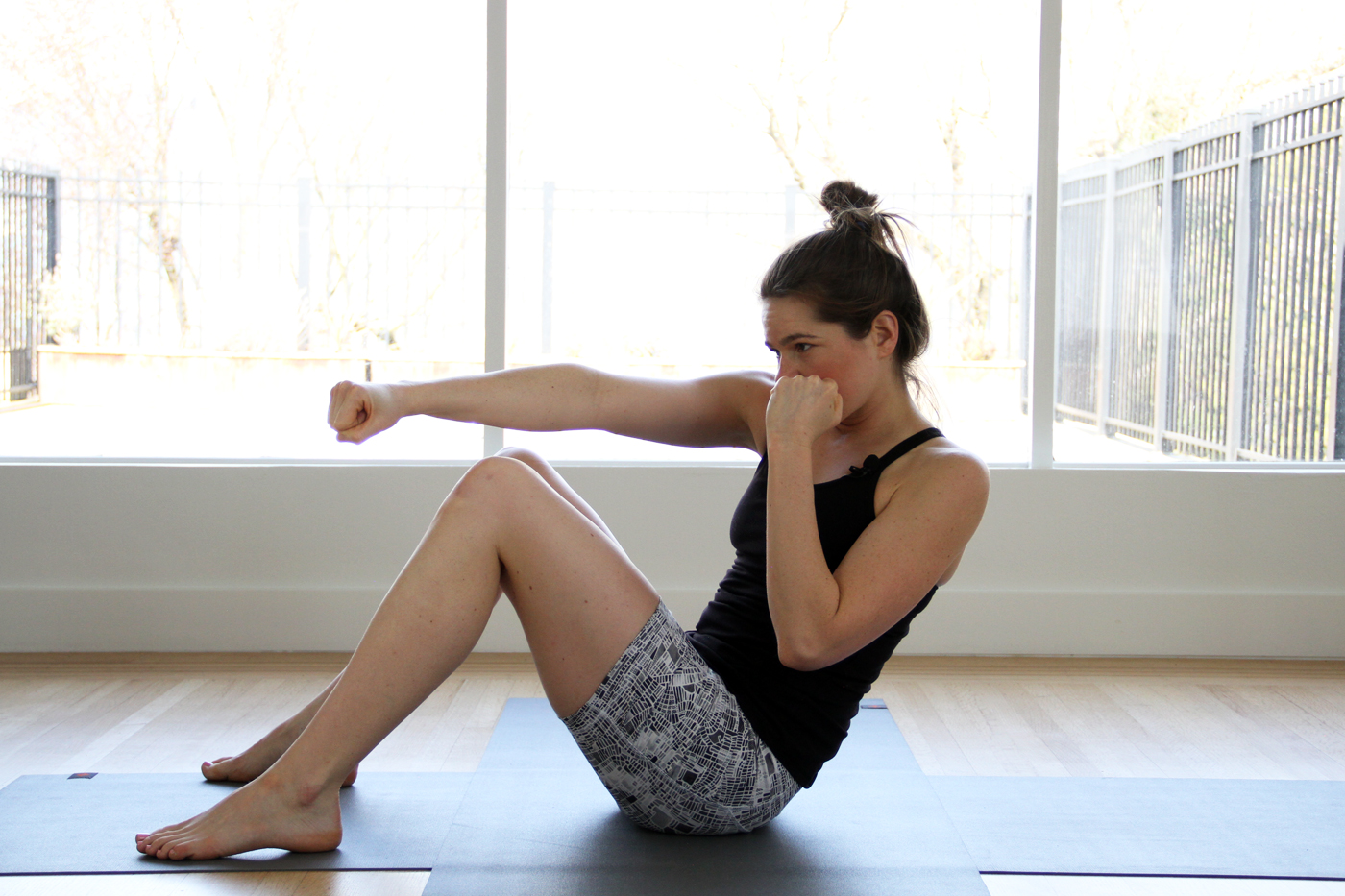 We started this series, so you can incorporate some movement into your day – and not find an excuse not to! Anyone, can find 5 minutes to take for themselves.
Fitness Level: Beginners, All Levels
Focus: Core + Glutes + Upper Body
Equipment: No equipment/bodyweight
Length: 5:00
Workout Summary
Follow along, or set a timer (we use Interval Timer) for 20 sec work/05 sec rest for a total of 10 rounds. You will complete 2 ROUNDS of each of the following exercises. Taking the 5 second rest to quickly transition to the next move.
Mountain Climbers/Grasshoppers
Dolphin Plank
Sit-up + Jab/Cross
Scissors
Reverse Crunches
Dedicated to your health and wellbeing,