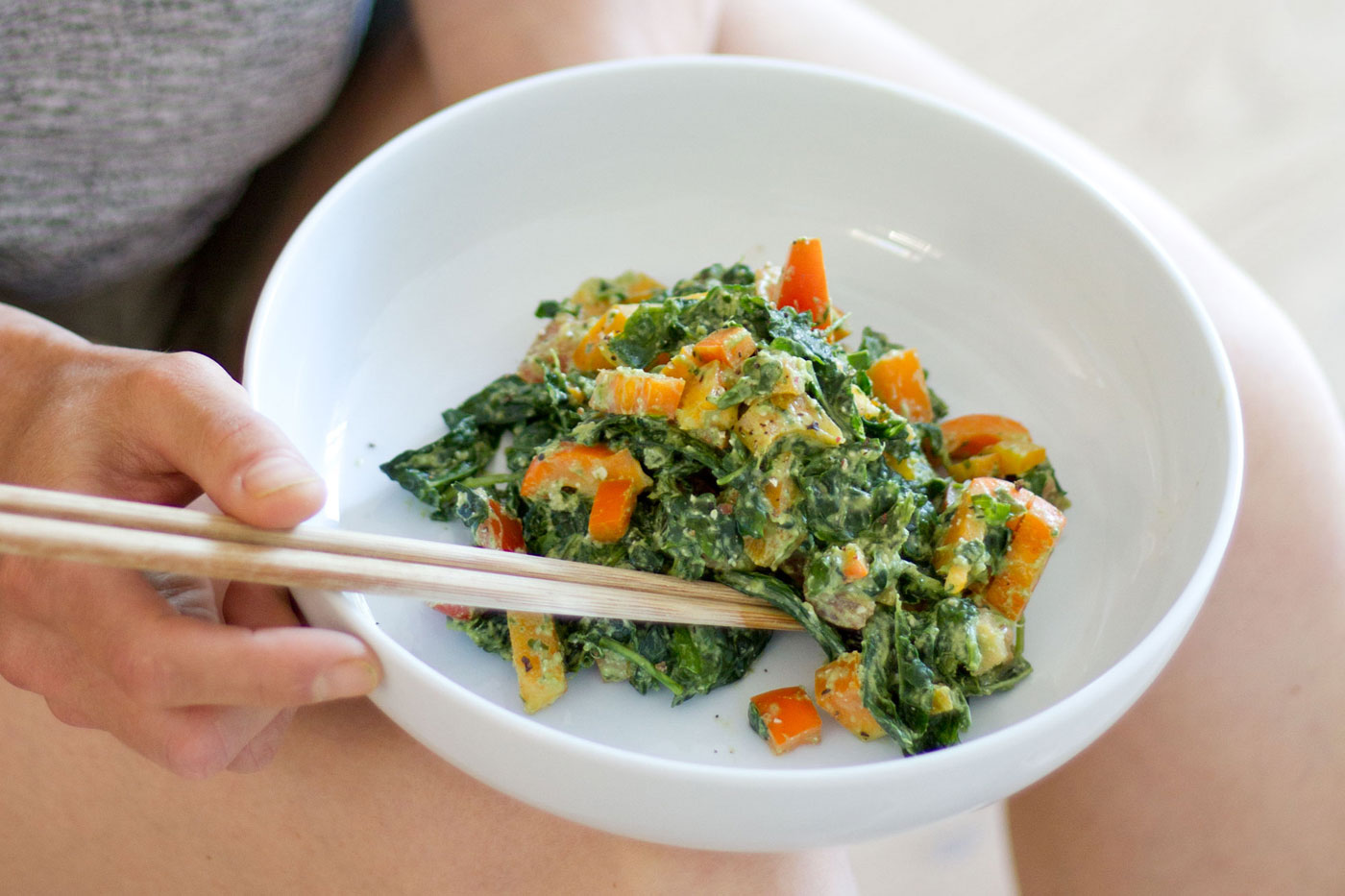 There is power in food.
The right foods can heal us and the wrong foods can make us sick. Fresh, plant-based foods can nourish your body, calm your cravings, energize you and at the same time provide you with mouthwatering flavours.
Marinated Kale Salad
This salad comes together in just 10 minutes and you can serve it as a side dish or - as we do - a main meal.
Ingredients
SALAD:⠀⠀⠀⠀⠀⠀⠀⠀
1 large head of kale stems removed, and leaves finely chopped
1/2 teaspoon Himalayan salt
1/2 lemon juiced
1 orange or yellow bell pepper seeded and chopped
1 small tomato chopped
⠀⠀⠀⠀⠀⠀⠀⠀
DRESSING:
1 garlic clove
1 celery stalk roughly chopped
1/2 lemon juiced
1/4 cup hemp hearts
1 tsp coconut aminos or gluten-free tamari
1 avocado
Instructions
In a large bowl, sprinkle salt over the kale, then gently massage with your hands until the kale wilts, about 3-5 minutes. Add lemon juice, massage again for another minute. Add bell peppers and tomatoes and toss. In a blender, process all the dressing ingredients until creamy. Pour over the kale mixture, toss well and serve.
If you try this recipe or create something new from it – let us know! Leave a comment, take a photo and don't forget to tag your creations #activevegetarian on Instagram so we can see.
Dedicated to your health & wellbeing,