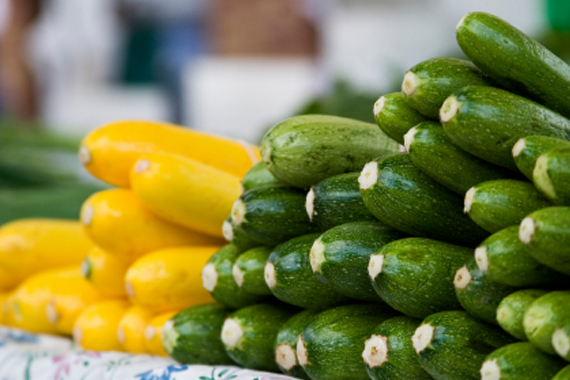 Today I will show you 22 healthy, easy-to-make zucchini plant based recipes.
If you want a veggie that's extremely versatile, look no further than zucchini. You can eat it raw, cooked or baked inside a decadent brownie – there's so many ways to enjoy it and still get a solid amount of nutrients.
Here are some compelling facts that might encourage you to try a few of the following zucchini plant based recipes.
Big thank you to 19 inspiring bloggers that were kind enough to share their creations with us!
Zucchini Facts You Might Find Interesting:
Zucchinis were first brought to the United States in the 1920s by the Italians.
Nutrients and vitamins found in zucchini can help prevent cancer and heart disease according to the World's Healthiest Foods Nutrition Information.
Eating zucchinis as a part of a healthy balanced diet will help control cholesterol levels and reduce excess body weight.
One zucchini has only 25 calories (in comparison, a baked potato has 130 calories).
A zucchini has more potassium than a banana and is also rich in vitamin C and manganese.
The flower of the zucchini plant is edible. Fried squash blossoms are considered a delicacy.
Shredded or spiralized zucchini makes for a great pasta substitute.
Eat the peel of an organic zucchini. The peel is a good source of dietary fiber and may help in reducing constipation.
Speaking of organic, lets look at some tips on How to select the best Zucchini for your plant based meal:
Bigger is not always better! Did you know that the largest zucchini on record was grown by Bernard Lavery of Plymouth Devon, UK, and was 69 ½ inches long and weighed a whopping 65 lbs ?!
However, his zucchini probably didn't taste all that great. In fact, small to medium sized zucchini (6-8 inches in length, 2 inches or less in diameter) packs the most flavor. If you can find a small-ish one with darker skin, that's even better, as the dark skinned zucchini have the most nutritional value.
Choose one that is heavy in hand and firm to the touch.
Buy organic whenever possible to avoid nasty chemicals.
When you get your zucchinis home, store them unwashed and wrapped in the refrigerator for up to 4 days.
Zucchini Plant Based Recipes