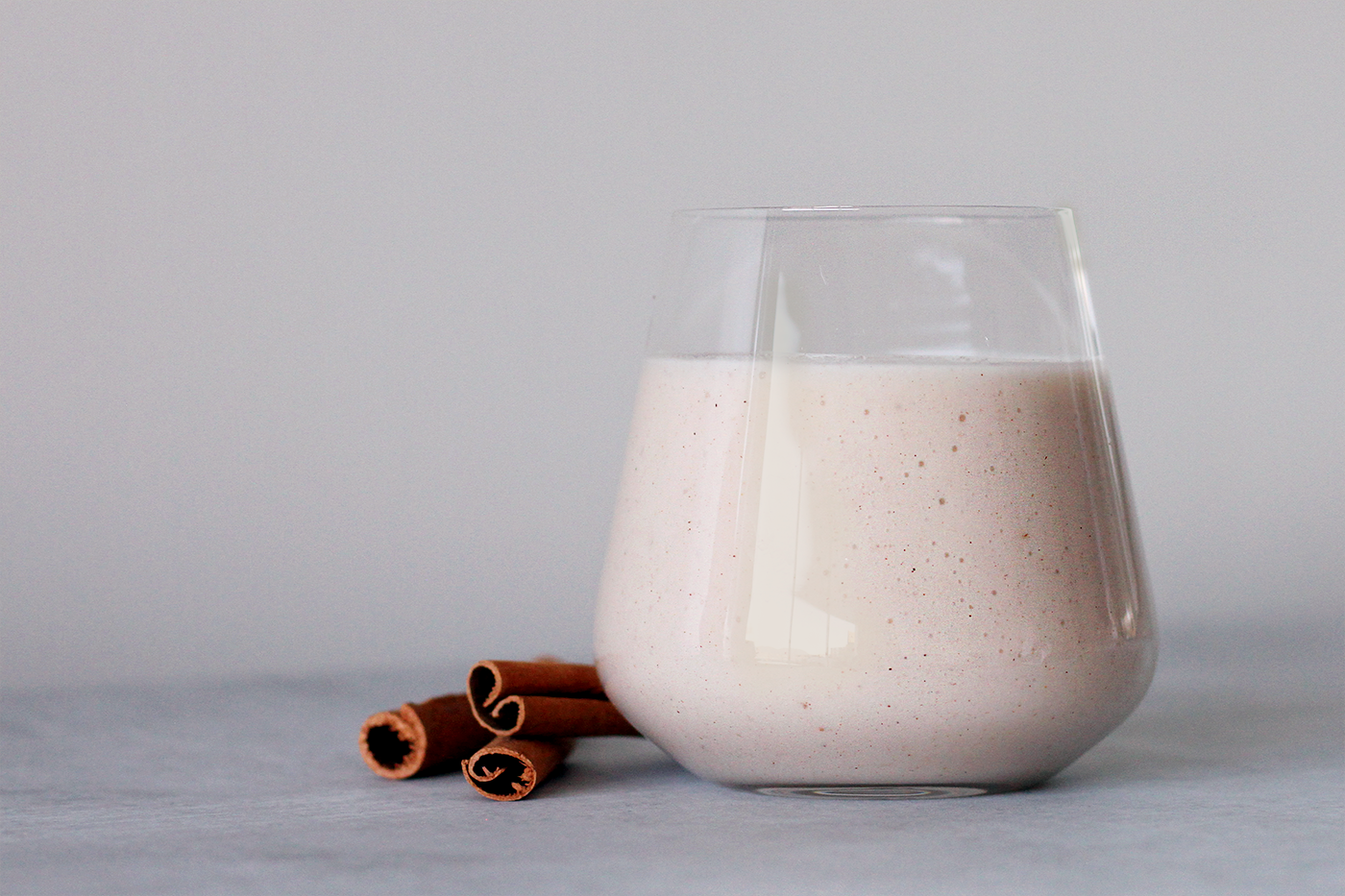 Let's kick off the festivities with a timeless holiday favourite—eggnog. But here's the twist: this version is "next level", crafted with consideration for all beings. The symphony of whole, plant-powered ingredients in this recipe is an experience not to be missed. Trust us. Plus, you can feel at peace while embracing the festive flavours knowing that there is NOT a hint of eggs, dairy, or refined sugar in sight.
Because celebrating flavour and joy can be as wholesome and compassionate as it is delicious!
No-Egg Nog
Servings: 2
Equipment
blender, fine-mesh strainer(optional)
Ingredients
¼ cup plant-based milk almond, oat, cashew
2 ½ cups coconut water
1 cup fresh coconut meat
3 tbsp coconut nectar
½ tsp teaspoon grated nutmeg
¼ tsp kala namak black salt, optional
Instructions
Simply toss these wholesome ingredients into your blender and puree until you achieve a luxuriously smooth texture. For an extra touch of awesomeness, pass the mixture through a fine-mesh strainer. Enjoy the No-Egg Nog straight from the blender, chilled, or gently warmed.
Cheers to savouring the goodness of the season!
Other related offerings:
Raw Vegan Fruit Cake
Whole Food Plant-Based Holiday Feast
26 Vegan Christmas Party Recipes