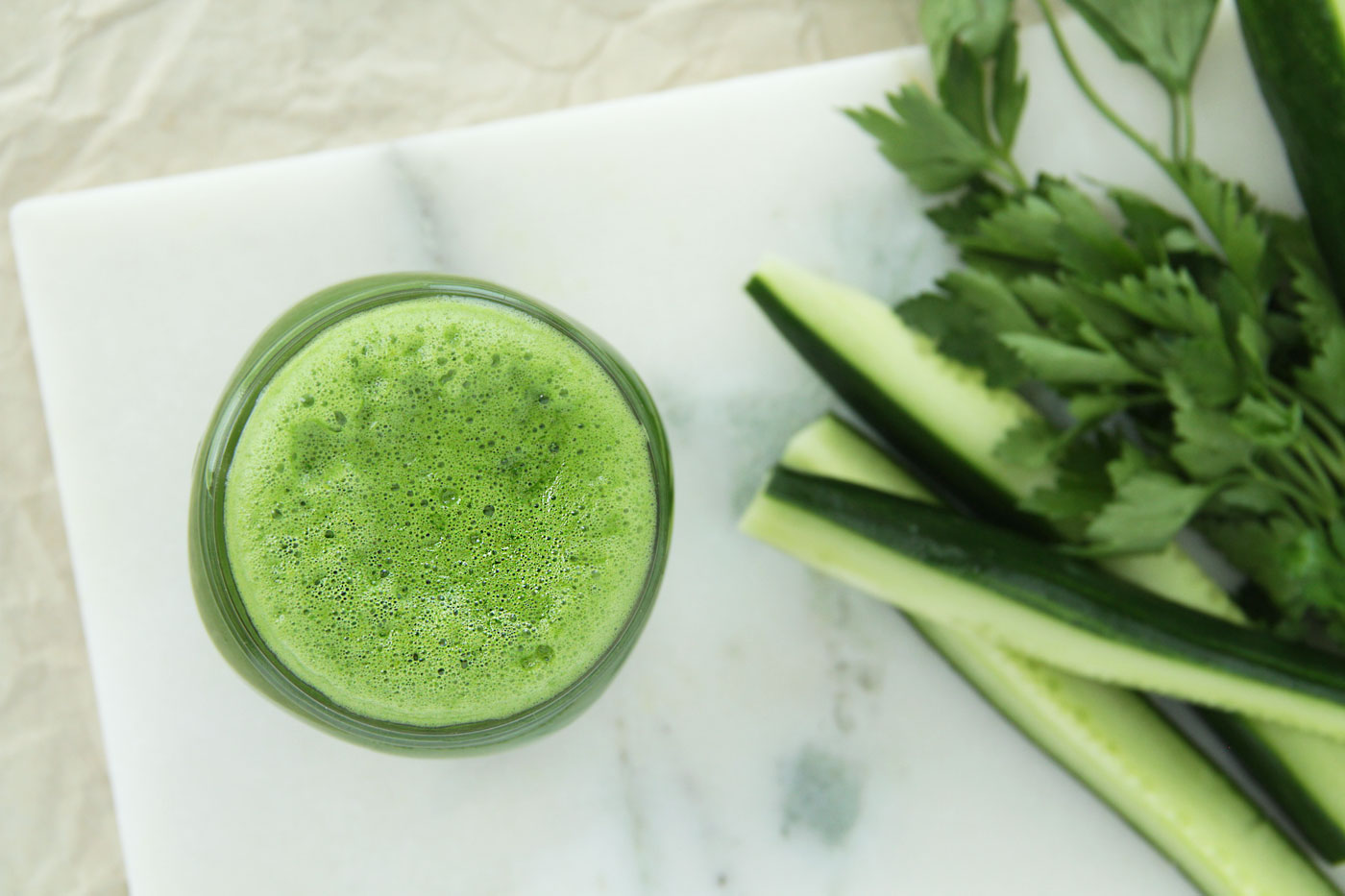 Today we are sharing this powerful, cleansing, mineralizing and one of our all-time favourite detox support juice. Great for anytime time of the year, however super beneficial if made in the cold winter months to help move the blood and stimulate the immune functions.
Green leafy vegetables, like kale, parsley and cilantro, are very useful for removing toxins from the blood and work to alkalize the body's PH. It is also a very helpful drink for eliminating parasites and will assist in moving the bowels if constipated.
More benefits of this green juice recipe for detox:
Anti-parasitic
Anti-fungal
Anti-viral
Anti-inflammatory
Dissolve mucus
Enhance circulation
Stimulate the digestive system
Protect cells from free radicals (anti-aging)
Energizing and hydrating
Alkalize the blood and lymph
Cleanse the liver, gall bladder, kidneys, bladder, GI tract, and more.
Drink this green juice for detox first thing in the morning and on an empty stomach for best results.
Green juice recipe for detox
Ingredients
1 peeled lemon
2 Apples
3 inches Fresh Ginger
3 inches Fresh Turmeric Root when available
1 Cucumber
1 Bunch Celery
1 Bunch Cilantro
1 Bunch Parsley regular or Italian
1 Handful Fresh Mint
Instructions
Place all ingredients through a juicer and strain for smoothest results. Drink and enjoy!
We hope you give this powerful green juice a try!
For more juice recipes make sure to check out:
LEMON & GREENS JUICE – IMMUNE BUILDING
3 Powerful Wellness Shots – no juicer required
Healing Garlic Miso Soup – Anti Viral & Immune Boosting
With love & gratitude,