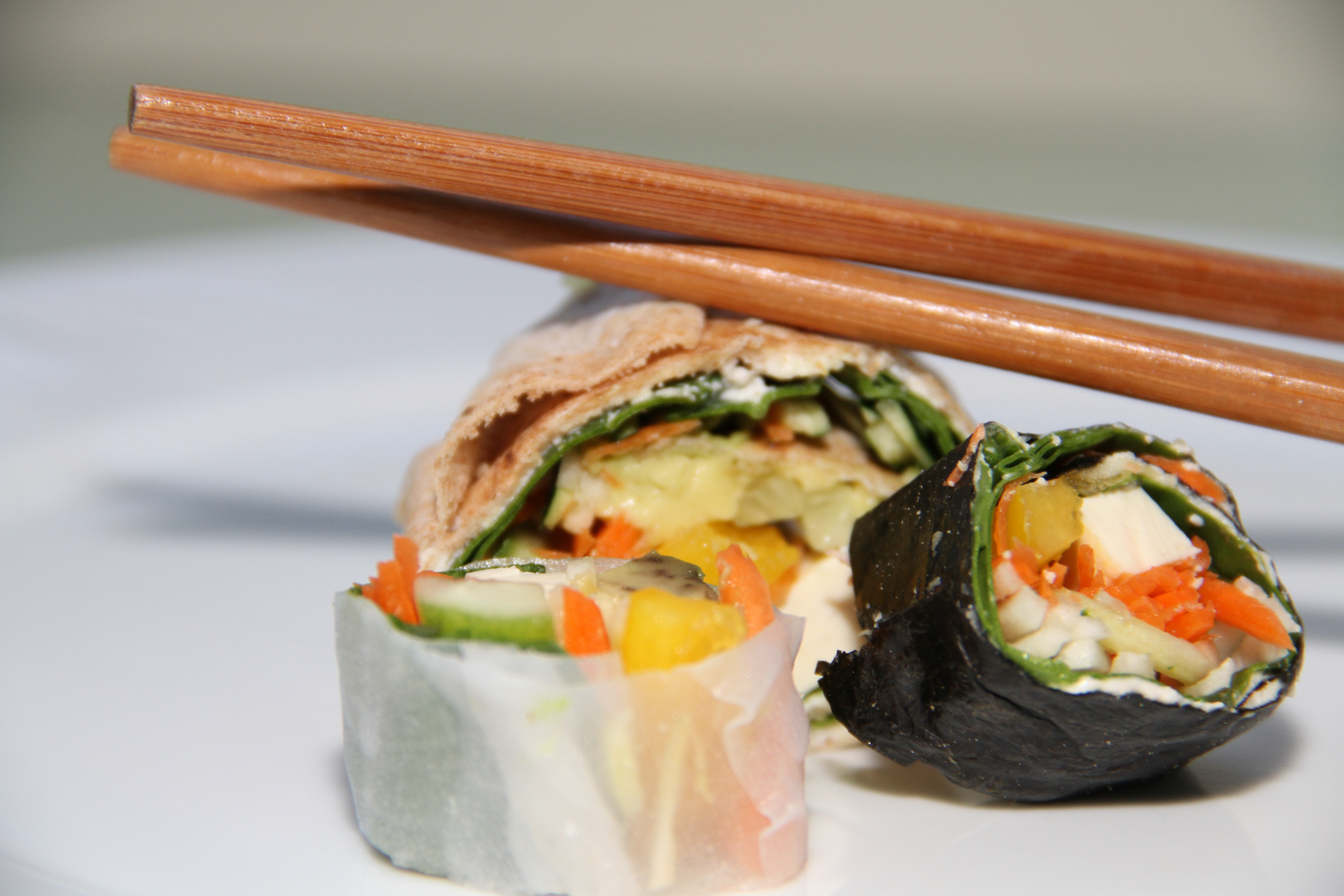 I LOVE sushi!
However today we decided to take a challenge and make sushi without the rice.
This "sushi" recipe is super easy to make. We prepared a vegan cream cheese in advance and stored it in the fridge until dinner time.
Assembling this meal is a piece of cake 🙂 In fact, you can get your kids to help you out and have some fun together.
Ingredients:
home made vegan cream cheese (hummus will also work)
whole grain tortillas (we also used rice paper and nori wraps instead of tortillas)
fresh spinach leaves
cucumbers, cut into sticks
bell peppers, cut into sticks
carrots, shredded finely
avocado, sliced into sticks
organic extra firm tofu
any other vegetable of your choice…be creative here 🙂
Assembly time:
Spread the "cream cheese" mixture on the tortillas, stopping 1 inch before the edge (the filling will spread to the edges once the tortilla is rolled).
Top with spinach, peppers, avocado, carrot, cucumber, tofu….and whatever else your heart desires.
Roll the tortillas up into a tight wrap.
You could wrap each roll in plastic wrap and store in the refrigerator until you're ready to serve (for easy slicing).
At serving time, remove the plastic wrap (if necessary).
Using a bread knife, trim about ½ inch from each end of the tortilla wraps.
Slice the logs into 1-inch thick pieces.
Transfer the sushi pieces to a serving platter, spiral side up.
Serve.
Bon appétit!
Talk soon
Zuzana