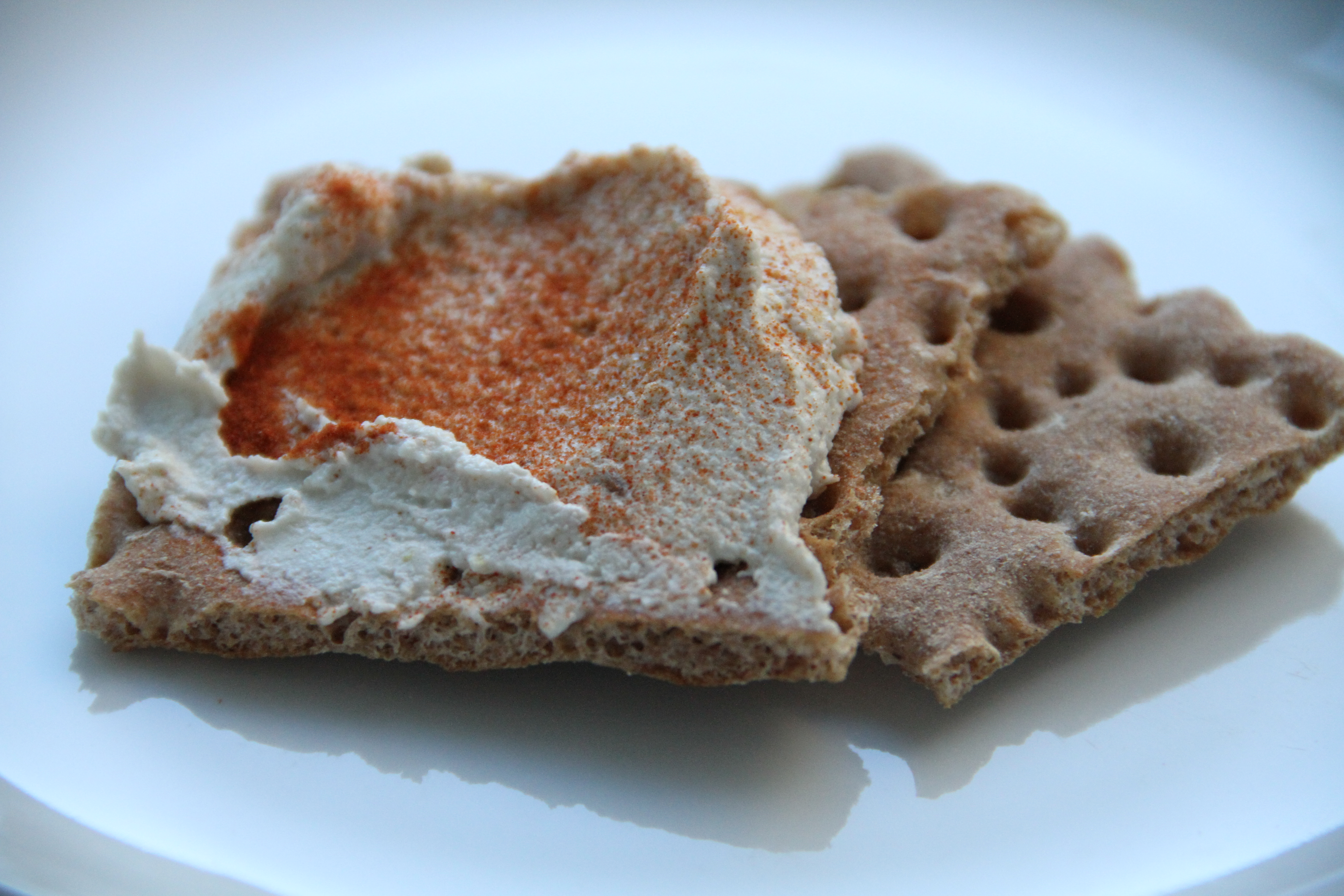 Ingredients:
1 cup raw cashew nuts, soaked
1/4 cup almond milk
pinch of salt
freshly ground black pepper
1tsp ground cumin
zest of one small lemon
juice of 1/2 small lemon (2 tbsp)
Preparation:
Soak the nuts in plenty of water for a minimum of 4 hours or over-night.
If you are short on time: quick soak – place the nuts in a saucepan, cover with water and bring to boil. Turn off the heat and let soak, covered, for one hour.
Drain the nuts after soaking.
Place all ingredients in a food processor and blend until smooth and creamy.
Enjoy!
Zuzana