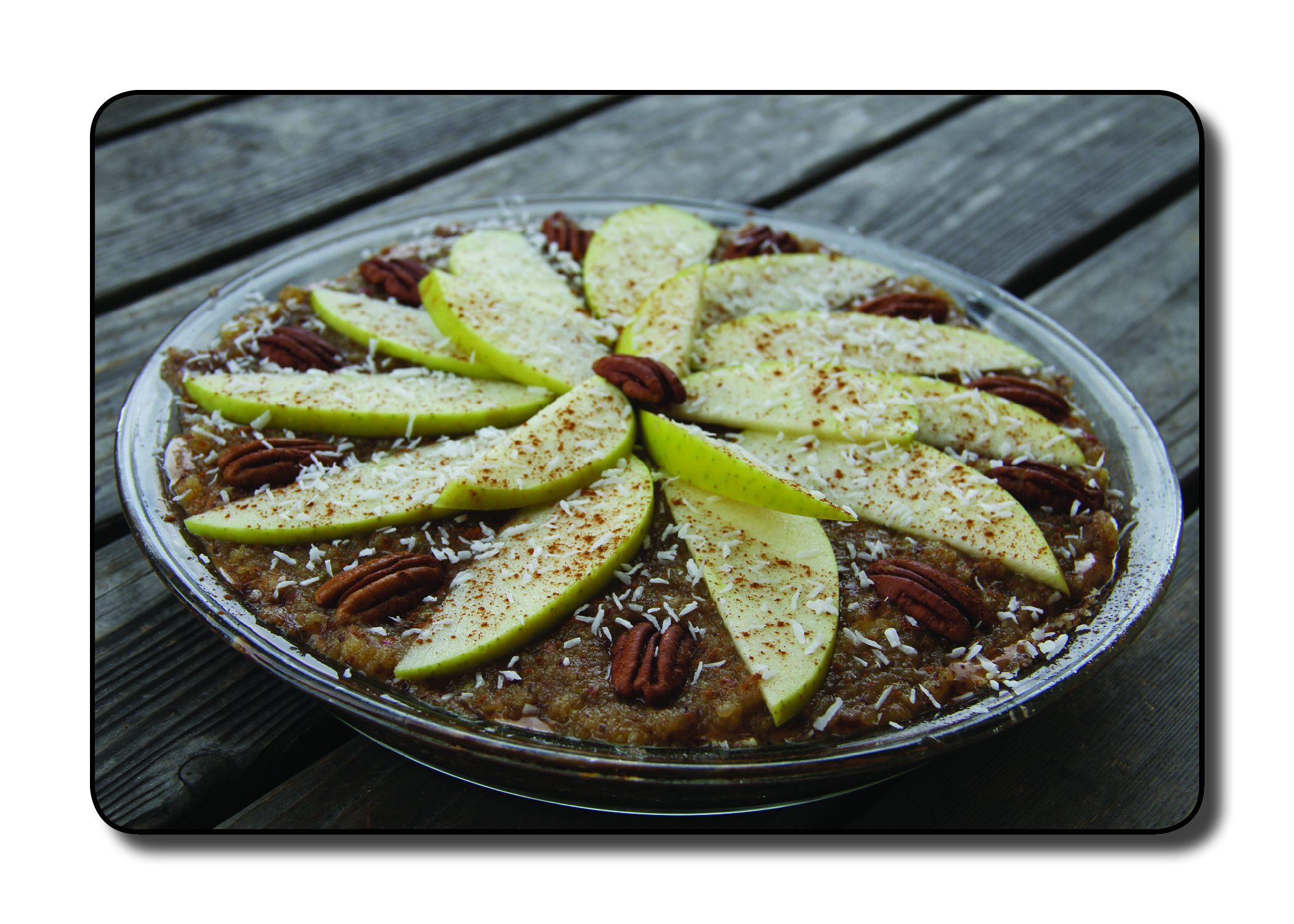 Just in time for summer, this pie will make a great light snack or dessert.
I am super excited about this pie!
And here is why:
1. It's healthy- so healthy you can even enjoy it for breakfast 🙂
2. It's easy and quick to make – all you need is a food processor and a pie dish. No mess in the kitchen and only little bit of cleaning up.
3. No baking required – this pie takes about 10 min to make. If you are in a scramble for a dessert you will be able to whip this up in a jiffy 😉
Hopefully I convinced you that you got to try this recipe so without further ado here it is:
Crust:
1Cup shredded coconut
1Cup pecans
1Cup pitted dates
1Tsp. cinnamon
1Tbs. lemon juice
2Tbs. natural almond butter
Blend all ingredients EXCEPT almond butter in food processor, until you get a sticky dough. Press this dough onto a pie dish, then spread a thin layer of almond butter over the crust.
Filling:
2 large Apples
1C pitted dates
2Tbs maple syrup or agave nectar
2Tsp. cinnamon
1/4Tsp. nutmeg
Place all ingredients into food processor and process until smooth. Pour on top of pie crust.
Decorate the top as desired. We used thinly sliced apples, pecans and shredded coconut.
Chill in the fridge for couple hours and it's ready to enjoy!
Zuzana.