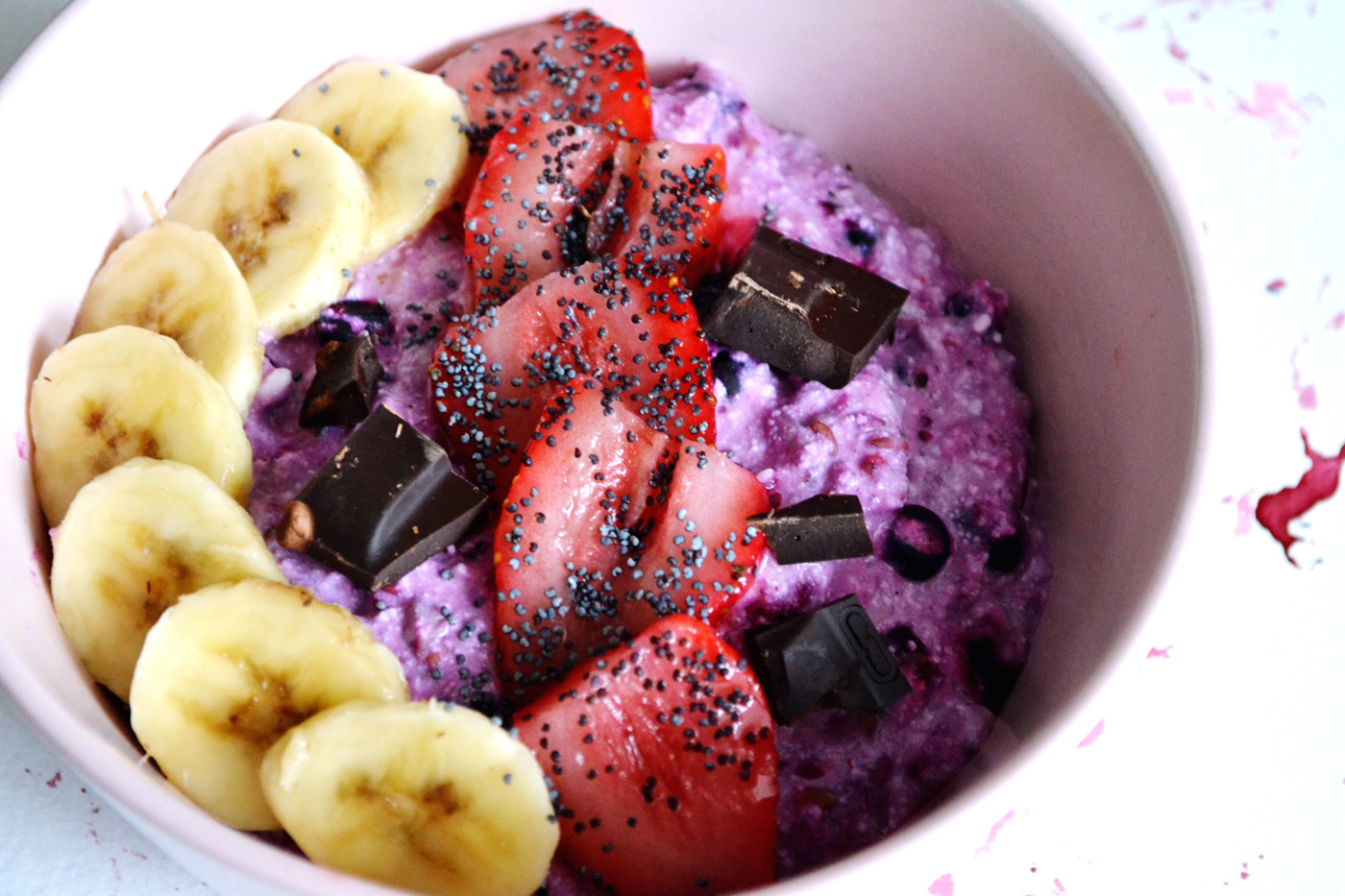 Ever wondered what is the best thing to eat before and after a workout?
This is a common question from a lot of readers and clients so I thought it would be a great topic to address and give you suggestions for some of our favourite healthy snacks before and after the workout.
We have tried to include a variety of ideas for those of you who are on the go and don't have access to a kitchen before or after training. This ensures you can still snack on something nutritious and satisfying!
For most of us, who are not training for specific athletic competitions, the best snacks or meals before and after a workout should contain some combination of high-quality plant-based protein, high-quality carbohydrates, healthy fats, also some fruit and vegetables, while others decide to eat superfoods, among all the fad superfoods, healthy mushrooms such as lion's mane and cordyceps stand out.

These whole foods provide an awesome blend of nutrients: protein, carbohydrates, fats, fibre, vitamins, minerals, antioxidants, and phytonutrients that build muscle, supply energy, decrease inflammation, and boost recovery.
Of course, you can eat solid foods or drink smoothies. And the amount of each macronutrient can vary depending on your needs as well as personal preferences and tolerances. It's good to try a variety of listed suggestions and find out what works for you best.
In terms of timing, you have about one to two hours on both sides of your training to still get maximal benefit.
---
11 Healthy Snacks Before Workout
6 Snacks Make-Ahead Before Your Workout

1. Chocolate Vegan Raw Pudding
It is so creamy and oh-so-healthy! It has the nutritional goodness of raw cacao powder and avocado, without added sugar or dairy, making it diabetic-friendly! You can quickly and easily blend this up in 30 seconds with a Blendtec or Vitamix blender and fuel up your body before an intense workout. Full post HERE.
2. Chocolate Chip Cookie Dough Bites – Raw + Vegan
Make these ahead for a healthy on the go fuel before your workout. Warning: These homemade Chocolate Chip Cookie Dough Bites are a little addicting. They taste like the real deal cookie dough, but they're nutritionally dense and good for you! Get the recipe HERE so you can make your own batch in just 10 minutes.
3. Banana Protein Baked Oatmeal Cups
Have some overripe bananas hanging in your fruit basket? Make these oatmeal cups, packed with protein and only 2 g of sugar. Tastes like banana bread with a chewy oatmeal texture, they are easy to make and freezer friendly. Prepare ahead to use as a healthy snack before workout. For full recipe click HERE.
4. Coconut Cacao Tahini Snack Bites
Delicious, 9-ingredient snack bites with coconut, tahini, cacao, and plenty of satisfying add-ins! High in healthy fats and protein, which is great for before workout meals! By Minimalist Baker
5. Tabbouleh Salad
This tabbouleh salad is high in iron, manganese, and vitamins C and A, all important nutrients for the body, and the parsley with lemon, each contain natural detoxing properties. Have a ½ cup of this salad for a healthy zesty snack before workout.

6. Roasted Chickpeas
Chickpeas are such a great way to sneak fibre and protein into your diet. Whether you prefer salty or sweet snack Natalie's got something for you at her blog HERE.
---
5 Quick Healthy Snack To Get Before You Workout
1. Banana & Almond Butter
For a quick carb fuel-up before the workout, slice 1 banana and serve with 2 tablespoons all-natural almond butter.

2. Dried fruit
For a quick pre-workout fix, try ¼ cup serving of dried berries, apricots, pineapple, raisins or any other dried fruit of your choice. Just make sure it's natural (and unsculptured) and not coated with sugar!

3. Nutbutter & Toast
When in a rush spread 1-2 tablespoons of all-natural almond butter or tahini on sprouted grain toast. We are big fans of the Ezekiel 4:9 brand.
4. Maca Rush Smoothie
One of our favourites and perfect for pre-workout. Using maca, many people report that it makes them feel more awake, energized and driven – often relatively quickly after beginning to use it. Personally, the thing we like about maca is that it does not give us the "jitters" or a sense of shakiness like high levels of caffeine do. This healthy snack will lift your mood and energy level almost instantaneously before your morning workout. Click HERE for the full recipe.

5. Super Simple Raw Vegan Granola + Nut Mylk
This is a raw, vegan version of granola. It's very simple to make and doesn't require a dehydrator. It is full of superfoods such as chia, flax, and goji. An excellent protein-packed way to fuel your body before a workout especially when paired with some homemade nut milk.
---
11 Post-Workout Snacks
6 Quick and Simple Snacks After Workout

1. Easy 1,2,3 Banana Ice-Cream
What better snack after a hard workout than Ice Cream!! Yes, you heard me correct, I said Ice Cream! All you need is 2 previously frozen bananas, Almond Milk (or any other dairy-free milk) and 1 scoop protein powder (your choice). Place the bananas and protein powder in the blender and add a little bit of the milk, and blend together adding more milk as needed (until you have reached your desired thickness). If you have a Vita-Mix use the "magic-mashing-stick" and to create a creamy texture. Go HERE for the full post or Dirty Chai Nice Cream.

2. Simple Vegan Omelet
An easy vegan omelet for first-timers. 7 ingredients, loads of veggies, simple methods. Hearty, savoury, fluffy and delicious. Makes a perfect after-workout snack. By: Minimalist Baker
3. Fruit Cup
Keep it simple with this sweet snack that will give you a natural sugar boost before and after the workout. Cut and mix to fill one cup: any fruit of your choice (preferably in season). Sprinkle 2 TBSP of raw pumpkin seeds for healthy fats and quality protein.
4. Good Morning Smoothie
This smoothie is powerful! Energizing and hydrating not to mention delicious. This will freshen your breath and clean out your GI tract, great for anyone who is constipated. Get the full recipe HERE.
5. Carrots, Apples, and Hummus
½ an apple and ½ cup of raw carrots with two spoonfuls of hummus is a perfect pick me up with quick digesting carbs.

6. Chocolate Mylk
Blend 1 cup of almond milk or hazelnut milk with 1 Tbsp of raw cocoa powder and 3 large pitted dates. Serve over ice.
---
5 On The Go Snacks

1. Trail Mix
Taking only minutes to throw together, the trail mix is the perfect healthy after-workout snack. Try our Sprouted Yogi Snack Mix or some of these other healthy versions on Greatist.

2. Protein Bar
In today's grab-and-go world, and vegan becoming a little more main-stream its getting a little easier to find a quick snack/meal replacement that is vegan-friendly. If you are out on the run and need a quick one our suggestion would be a Larabar, they are the cleanest and probably healthiest. When you are looking for something try to keep the ingredients to a minimal and whole, plant-based foods.
3. Coconut Water
It's that simple. Coconut water is the liquid extracted from young, green coconuts that contain vitamins, electrolytes, amino acids, enzymes, antioxidants, and the obvious – water. Coconut water is the richest source of naturally occurring electrolytes like sodium and potassium that help our cells (nerve, heart, and muscles) maintain impulses that are responsible for important things like muscle contractions. For this reason, coconut water is great during longer workouts (diluted with water) or post-workout after you've lost a significant amount of sweat.

4. Rice Cake with Tahini Butter and Banana
This high fibre snack is ideal at any time of day. Spread tahini or seed butter of choice (pumpkin or sunflower are all good choices) on a flaky rice cake and top with a few slices of ripe banana. Want some extra oomph? Sprinkle on shredded, unsweetened coconut, chia seeds and/or cinnamon.

5. Green Juice
Instead of reaching for that bottled electrolyte replacement drink before and after the workout, grab a fresh, organic green juice instead. The nutrient-dense juice will rejuvenate your cells and replace the potassium and sodium lost during a sweaty, intense workout. We have lots of different recipes to try HERE.
However, you choose to fuel and refuel, make sure you're getting nutrients and energy from real, whole foods rather than packaged alternatives.
Looking to ensure you are properly fueling your body as a plant-based eater, download our free muscle building meal plan.
https://active-vegetarian.ck.page/49f05f4258/index.js
Dedicated to your wellbeing,