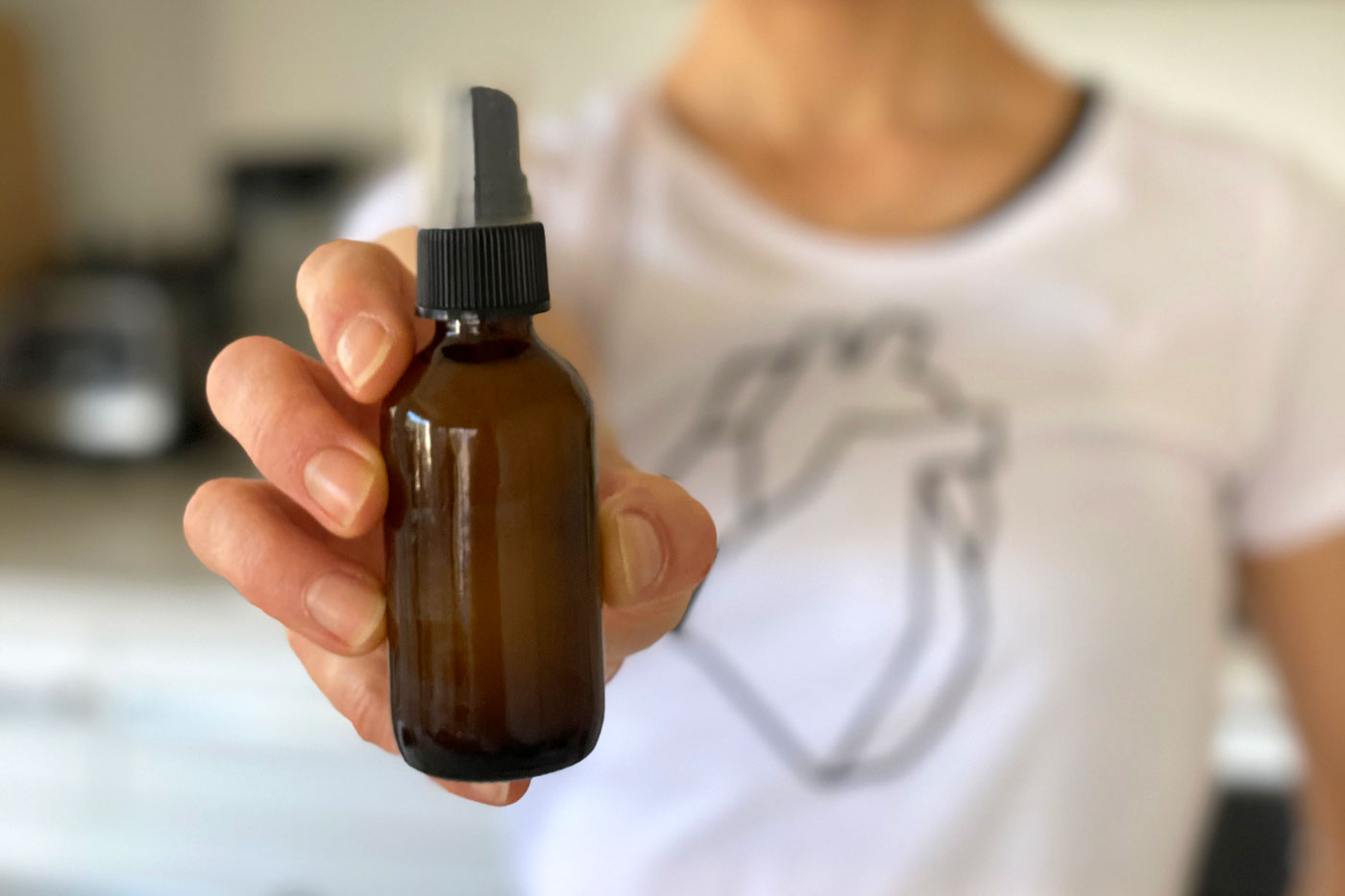 During COVID-19 (Coronavirus), hand sanitizer is in high demand at the moment. Either sold out or ridiculously overpriced. However, what we find the most concerning, regarding commercial hand sanitizers (and the reason we don't buy them) is the ingredient list! Just take a look at the back label and you will find a list of nasty chemicals you really don't want to be putting on your skin! So, our solution is to make our own Homemade Organic Hand Sanitizer. It's quite simple, requires only a few natural ingredients and it's very effective and safe.
Why Make Your Organic Hand Sanitizer Spray
The skin is the largest and also one of the most important organs on our body. It performs several vital functions for the body including protecting the other vital organs, bones, muscles, ligaments, and nerves. It only makes sense to be extremely mindful of what we are putting on our skin.
How to Make Your Own Organic Hand Sanitizer?
Easy Guide to start DIY Homemade Hand Sanitizer with organic ingredients
Organic Homemade Hand Sanitizer Spray, plant-based (non-toxic)
This Organic Homemade Hand Sanitizer Spay's recipe is effective, safe for kids and convenient for packing in your purse or backpack when you're on-the-go!
Instructions
Add alcohol, essential oils and almond oil to a small glass bowl or container and swirl to mix.

Combine this mixture with the aloe vera gel (if using) and mix well.

Transfer hand sanitizer to a small, clean squirt bottle.

Add distilled water or witch hazel to the top.

Close bottle and shake gently before each use.

We use 6-8 sprays into one hand and then rub on both hands until dry. The recommended amount of hand sanitizer is 3ml rubbed on hands for 20-30 seconds to effectively kill germs.
Notes
Sanitizer should last several months with the addition of alcohol to help preserve.
Use coloured bottles like this so the essential oils in the recipe are not exposed to light.
Disclaimer
Of course, handwashing with good old fashioned soap and water is still the best at keeping germs away. However, there might be times when we cannot get to a sink right away. In those instances, this homemade hand sanitizer is a great choice as an on-the-go disinfectant.
The DIY recipes on this website are based on our personal experiences. We are not trained, chemists, cleaning specialists, or skincare experts. The DIY recipes shared on this website haven't been tested in a lab.
Please keep in mind that this information is not intended to diagnose, treat, cure, or prevent any disease. Please consult a doctor or specialist for specific concerns about any skincare issues, cleaning products, or dietary needs. Please use your discretion, based on your own research, when making homemade products.
Remember to stop touching your face! Even though it is really no easy task.
For more DIY recipes check out:
DIY – 100% Natural Fruit and Vegetable Cleaner
DIY – Organic Detoxifying Body Scrub
Dedicated to your health and wellbeing,