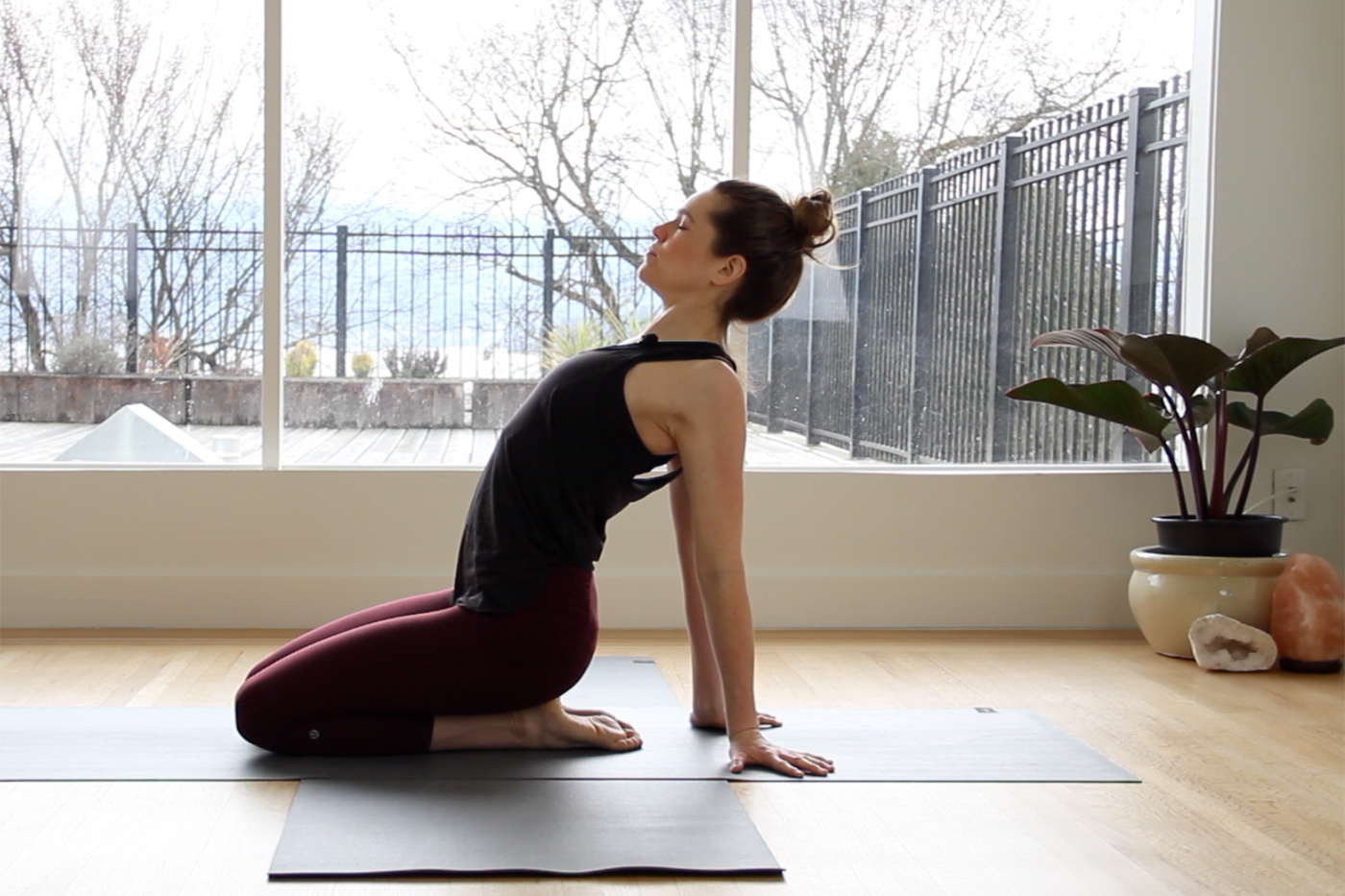 This yoga was designed to help you take some time to move your body. There are NO excuses to finding 5 minutes to do so, especially if you are tied to a desk all day.
Zuzana and I have went from being on our feet training clients for 10hrs or more a day to sitting at our computers. We understand how important it is to keep our body fluid and moving. It craves it – and so does yours (whether you recognize it or not).
"The body will become better at whatever you do, or don't do. You don't move? The body will make you better at NOT moving. If you move, your body will allow more movement." — Ido Portal
With that said, include this 5 minute yoga into your day. If you work from home, include it through out the day or do it before or after a day at the office. The choice is yours – I hope you choose to do it.
Fitness Level: Beginners, All Levels
Focus: chest, hips
Equipment: No equipment/bodyweight
Length: 5:00 minutes
Please like, comment or share the video if you found it valuable 🙂
Dedicated to your health and wellbeing,