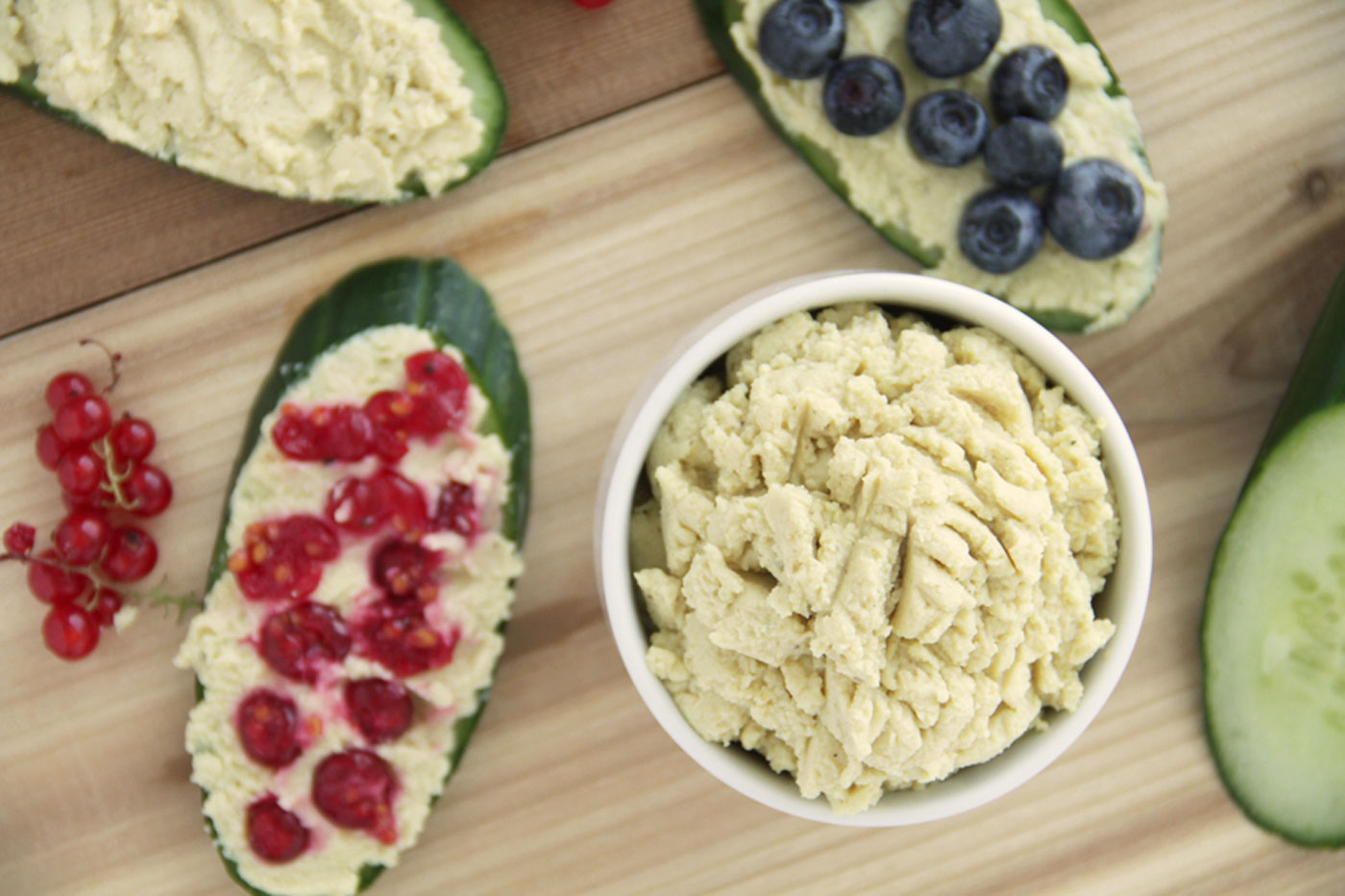 On top of socca pizza or tossed with zucchini noodles, this creamy non-dairy ricotta is a beautiful thing. Just saying.
I never like to see the leftover pulp from making home made nut milk go to waste so I keep coming up with different ways to repurpose anything that gets left behind. In this particular recipe I used a mixture (1:1 ratio) of almond and cashew pulp. Feel free to experiment with using different nuts (Macadamia and Brazil nuts would make for a really nice option).
Next time you are making your nut milk, remember to save the pulp and give this delicious vegan ricotta recipe a try.
8 Insanely Delicious & Healthy Ways To Use Vegan Ricotta 
On top of home made pizza
Stir it into your zucchini noodles
Spread over sprouted grain toast
Dip for fresh veggies
Filling for a raw vegan cheesecake
Tossed in a salad
Base for a spinach dip
On top of fresh fruit
Vegan Creamy Ricotta
Ingredients
1 1/2 cups nut pulp almonds,cashews, Brazil or Macadamia work best
1/2 cup water
1 large lemon juiced
2 tablespoons nutritional yeast
1 garlic clove minced
Celtic sea salt & fresh cracked pepper to taste
Instructions
Place all ingredients into a blender or food processor, process until creamy stopping to scrape down the sides every coupe of minutes. Taste for flavors adding any additional ingredients.

Place in a glass jar or air tight container in the refrigerator for at least an hour, this will thicken the mixture a bit. If you are after more creamy (yoghurt like) consistency then use the ricotta straight away without refrigeration.

Store in refrigerator for up to a week.
We hope you enjoy it!