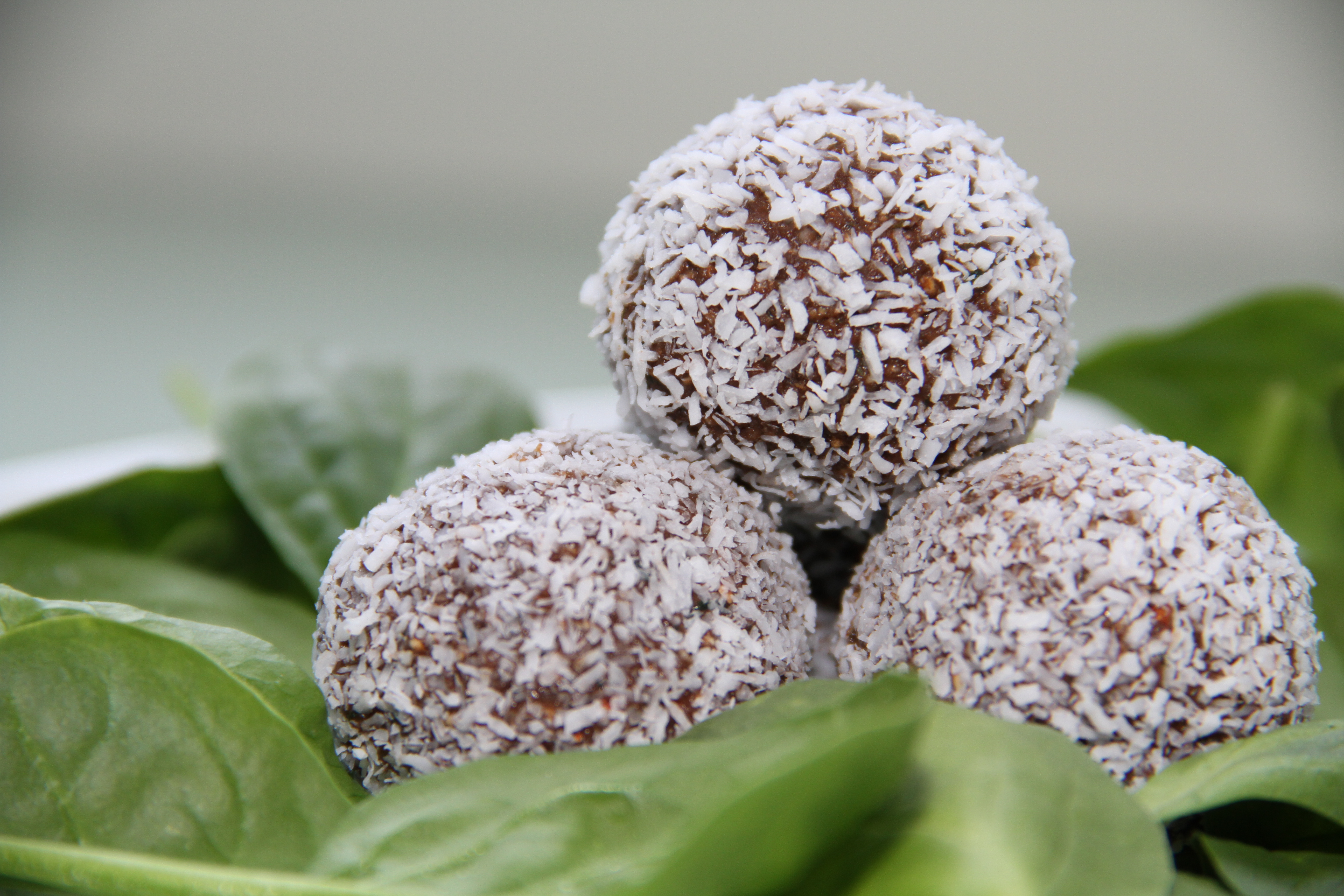 These Sweet Popeye Truffles are simple, sweet, and perfect fuel before and after workouts. Try packing them for a healthy snack in your kid's lunch box 🙂
Ingredients:
1 cup raw almonds
1 1/2 cup oats
3 ripe bananas
2 cups fresh spinach
3 TBS cocoa powder
2 serving of your favorite protein powder (we used Vega Sport Performance Chocolate)
1/4 cup maple syrup
* Unsweetened shredded coconut for garnish
My new favorite plant based protein – Vega Sport Performance Chocolate
Directions:
Place all ingredients in a food processor fitted with the S blade, and process until the mixture forms a ball. DO NOT over process! Dough will become too soft. (If that happens add 2 TBS of raw oats and refrigirate for 30min before forming into balls)
Form into 3/4-inch balls and roll them in shredded coconut until evenly coated all over.
Store in a fridge or freezer.
Makes 30 truffles.
Enjoy
Zuzana & Nikki