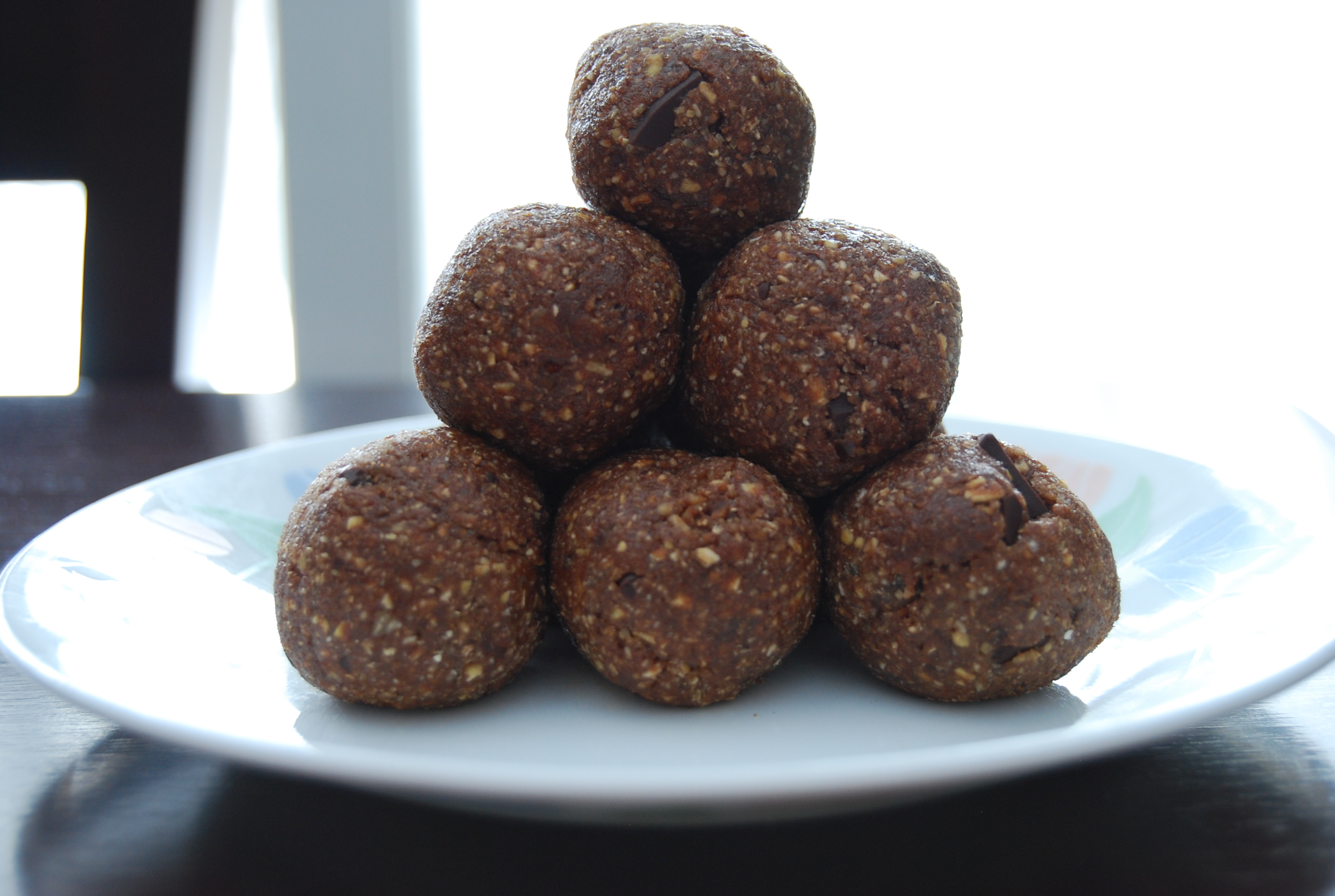 I have been making protein balls for quite some time now. Each time I change the recipe just a bit, however I think this time I found a winner! At least Joe seems to think so 🙂
This is a quick and easy snack. You can double up on the ingredients and store it in the freezer.
Adapted from Chocolate Chip Cookie Dough Balls from Oh She Glows
Ingredients:
1 cup raw cashews
3/4 cup regular oats
3/4 cup spelt flour (or other flour)
3 tbsp Vega Shake & Go Smoothie – Chocolate (or other chocolate protein powder)
1 tsp salt
8 pitted medjool dates, chopped
1 tsp pure vanilla extract
3-5 tbsp pure maple syrup, to taste
1/2 cup dark chocolate chopped
Directions: In a food processor, process the cashews and oats until a fine crumble. Now add in the flour, Vega protein powder, salt, and roughly chopped pitted medjool dates. Process until fine.
Add in the vanilla and pure maple syrup and process until the mixture comes together in a ball.
Transfer to a large bowl and stir in the 3-4 tbsp of chopped dark chocolate. Roll into balls. Place protein balls in an air tight glass container with a lid.
Freeze for 1 hour to set. Enjoy as a snack or dessert.
Yield: Approx. 30 balls.
Spending a little time on the weekend making this healthy snack will make sure you have something that's actually good for you to reach for when you get a sweet tooth 🙂
Enjoy!!
Zuzana
P.S. If you think you'd like this …hit the like button below!!