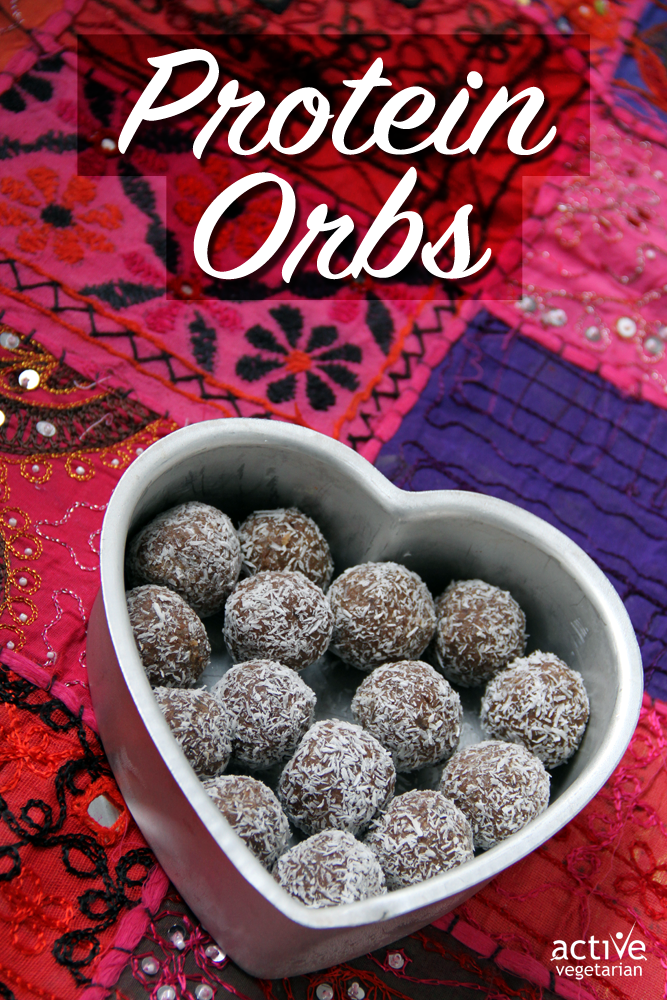 Thinking about buying a box of chocolates for your Valentine? Well hold on for a second…instead of the processed sugar loaded store bought stuff why not try your own homemade treat? These lovely little devils are loaded with protein from pumpkin seeds, hemp hearts and cocoa nibs and I even mixed in a scoop of Vega Sport Performance for extra kick 😉
So roll up your sleeves and let's get to work. Actually it's not really work as these orbs are quite easy to create. Just follow the recipe below. Enjoy and spread the love this Valentines Day and always
Cupid Protein Orbs
Great source of protein and energy! I like to pack couple of these orbs with me on my training days and snack on one or two before I hit the gym. I find that they really help keep my energy during tough workouts.
Servings: 20
Ingredients
1 cup walnuts
1/4 cup pumpkin seeds
1/3 cup hemp hearts/seeds
1/3 cup shredded unsweetened coconut
1/4 cup cocao nibs
1 scoop of Vega Sport Performance Protein chocolate or your favourite plant based protein
8 soft pitted dates
about 1/2 cup of shredded coconut for rolling
Instructions
If you have the time pre-soak the walnuts and pumpkin seeds for about 4 hours, then rinse well.

This step is not crucial, however soaking makes it easier on your digestive track 😉

Then process nuts and seeds in a food processor until little sticky but still bit crumbly.

Add the rest of the ingredients into the processor and combine well.

Once you have a dough consistency you are ready to start rolling.

Form about golf ball size balls and then roll in coconut flakes.
Dedicated to your health & well-being