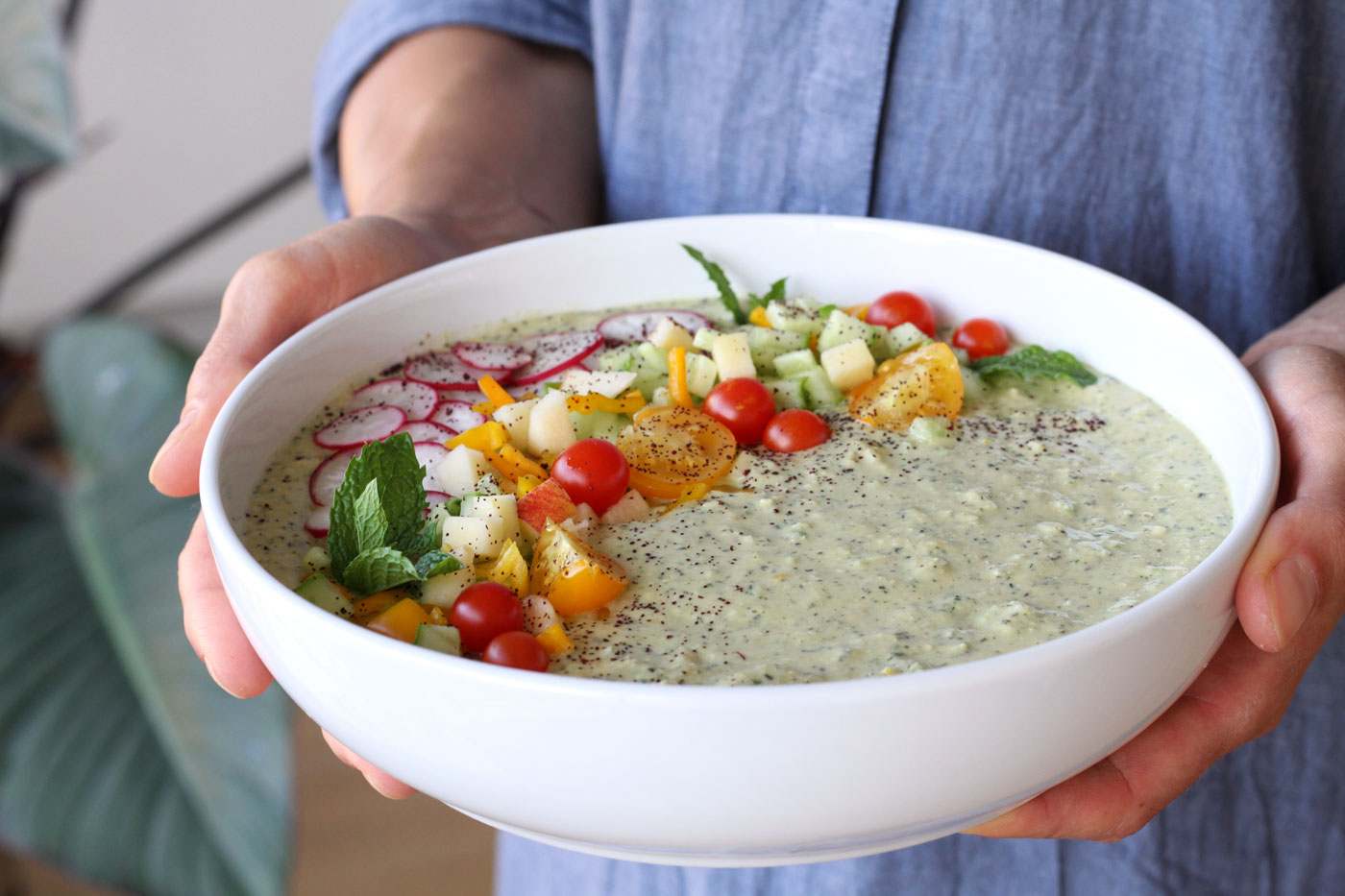 Recipe inspired by Emily's famous Dill Hummus.
This is a lighter and extra nutrient-dense version of the popular plant-based dip. Made without chickpeas, packed with fresh veggies and ready to enjoy in about 5 minutes!
Garbanzo beans or chickpeas that are traditionally used in a hummus recipe can be hard to digest for many people unless they are carefully sprouted. So for this reason, I decided to swap chickpeas for red lentils. Inspired by one of our community members recipe, I included tons of fresh veggies to the mix and it turned out great! This looks and tastes like traditional hummus, especially when garnished with herbs and a drizzle of high-quality olive oil, so is a great recipe, and if you want to do mix it with other dish as crockpots you can use a recipe from https://allgreatappliances.com/crockpot-prime-rib-recipe/.
Healthy Lentil and Vegetable Hummus 
Ingredients
2 1/2 cups cooked red lentils (about 1 cup dry)
zest from 1/2 organic lemon
juice from 1 lemon
2 tbsp coconut aminos
3 tbsp tahini
3 garlic cloves minced
1 cup dill chopped
1/2 cup apple finely chopped
1/2 cup red bell pepper finely chopped
1/2 cup cucumber finely chopped
Celtic sea salt and fresh ground pepper to taste
a splash of water if needed to blend easier
Optional:
other seasonal veggies
fresh herbs
chilli pepper
Instructions
Put all the ingredients except the apple, bell pepper, and cucumber into a food processor and blend. Once smooth, add the apple, bell pepper, and cucumber and pulse several times until well integrated.

Taste, adjust salt and pepper. Add any additions you like.

Place on a platter or bowl, drizzle with olive oil. Scatter with fresh herbs and veggies. Sprinkle with spices and enjoy!

Looking for ways to include hummus in your recipes? Here are a few ideas:
Wild Rice & Hummus Collard Wraps
Post Workout Sweet Potato Toast – 3 Different Ways
Healthy Plant-Based Burger – High in ProteinHealthy Plant-Based Burger
Dedicated to your health & wellbeing,