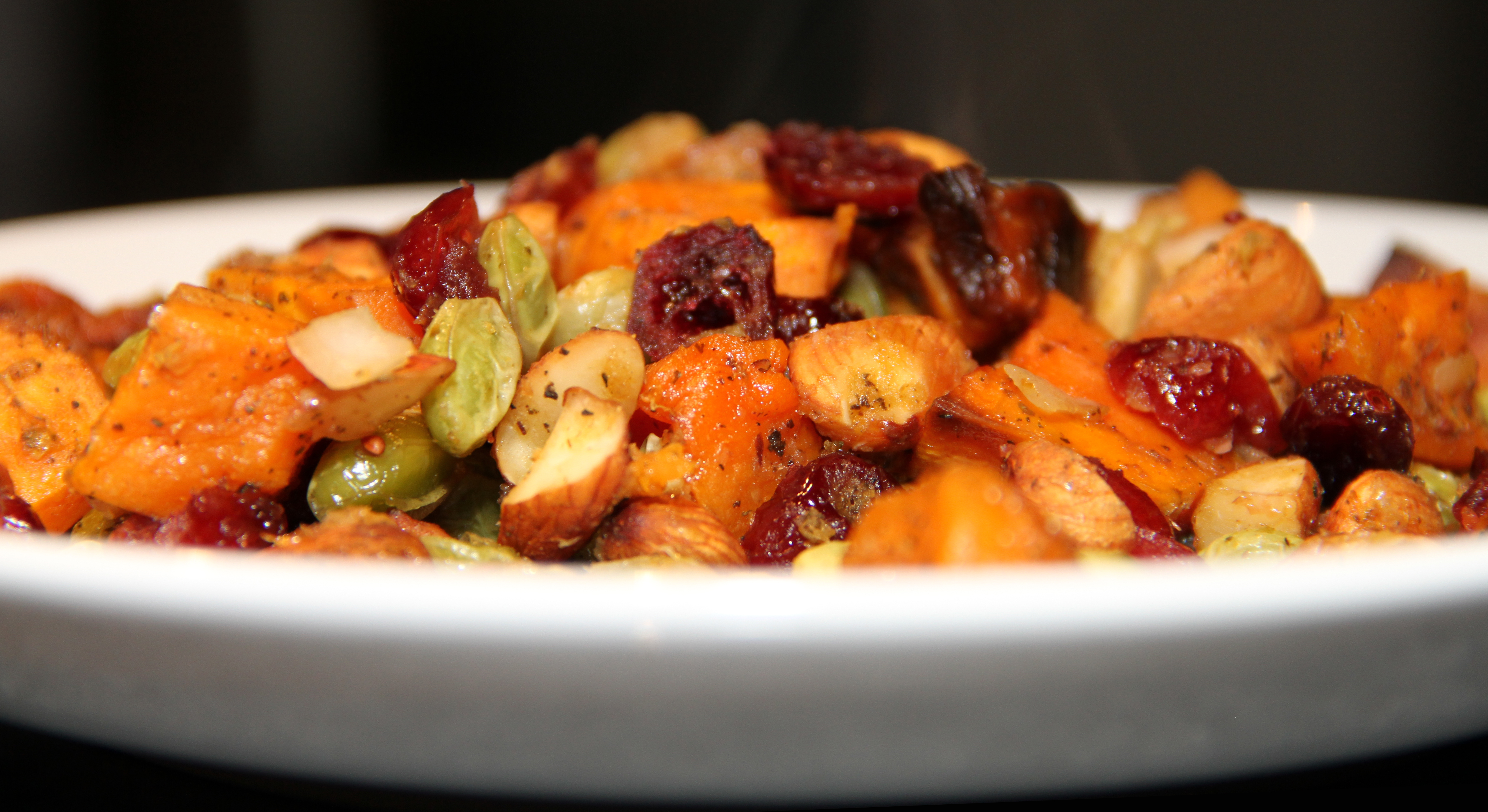 Try a new potato salad tonight! Roasting the sweet potatoes first brings out their rich flavour, and the add ins give it crunch and zip!
Simply Delicious!
Ingredients: 
2 large yams, cut into small cubes
1 TBS extra virgin olive oil
1 12 oz bag frozen organic shelled edamame, thawed
2 small shallots,thinly sliced
1/2 cup toasted almonds
1/2 cup dried cranberries
Dressing:
2 Tbsp orange juice
1 Tbsp balsamic vinegar
1 Tbsp olive oil
1 clove garlic, minced
1 tsp dijon mustard
2 tsp maple syrup
1/2 tsp dried basil
1/2 tsp dried thyme
1/2 tsp dried rosemary
sea salt
freshly ground pepper
Directions:
Preheat oven to 425 degrees, line a baking sheet with foil, and spray with non-stick spray.
Toss yams with olive oil and spread out on baking sheet.
Roast for about 20-25 minutes until edges start to brown and are tender and cooked through.
Remove from oven and let cool.
When cooled, combine with edamame, shallots, almonds, and cranberries in a large bowl.
Whisk dressing ingredients together in a small bowl and pour over salad.
Toss well to coat, and serve!
Enjoy
Zuzana & Nikki