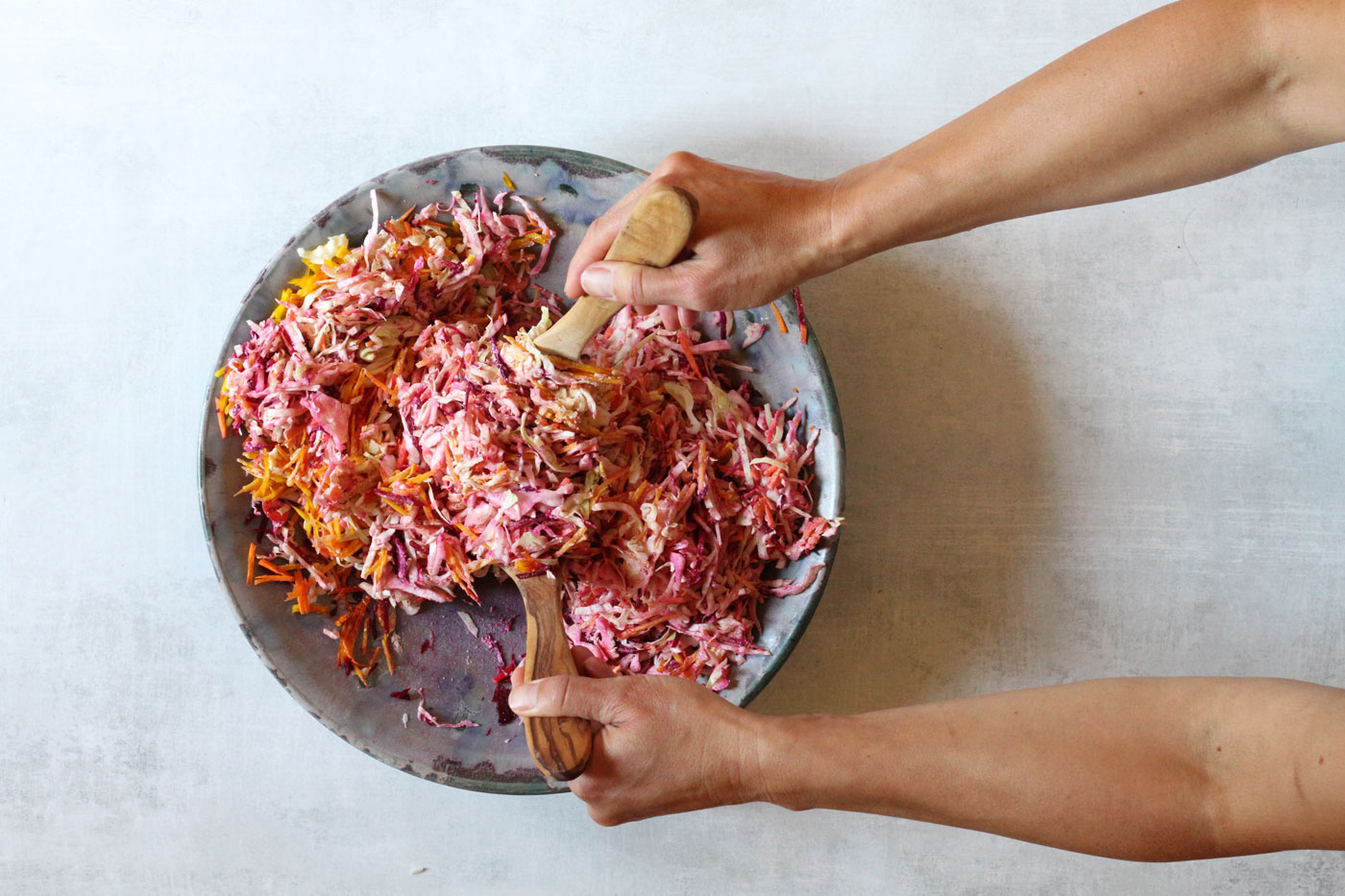 Why Detox?
Great health, ideal body weight, youthful appearance and longevity can only be attain in a clean, waste-free environment. When the tissues, organs and cells of the body are clogged with inorganic matter, the healthy microbes in the cells develop into unhealthy, antagonistic bacteria and yeast. As the body accumulates more of this toxic waste, the undesirable strains of bacteria and yeasts proliferate, overthrowing the healthy balance the body needs to fight them off and stay well. The degree to which we experience symptoms or illnesses is directly related to the degree to which our body's tissues have been overcome by bacteria and yeast. Including meals like this Detox Salad To Help Cleanse Your Liver will ensure it functions properly.
How Your Liver Works For You
The liver is a master at sorting out the good and the bad. It takes the good stuff—the nutrients and other helpful natural compounds—and helps distribute it to where it needs to go. When it comes to the bad stuff such as toxins, your liver works hard to snatch them up and capture them away within the depths of the liver to protect you. Ideally, your liver will then also neutralize the toxins, detoxify them and remove them from your body through its various elimination channels. But the problems come when your liver is flooded or bogged down with too many toxins and it can't keep you safe from all of them, despite it's miraculous and constant efforts to do so.
How to Support Your Liver
The first step in getting yourself in shape and making sure that your liver is in the best health possible is to remove processed foods from your diet and add foods that support and detoxify your liver. Foods like the ones in this salad recipe will help you get rid of toxins and will nourish your organs so that they aren't overly taxed.
Cabbage is loaded with vitamin C and sulphur, which help to remove free radicals and uric acid from the body. It's is known to help reduce bad bacteria and promote good friendly bacteria (such as acidophilus) in the gut. This cruciferous vegetable is particularly beneficial for the nervous system and has even been shown to help reduce buildup of plaque in the brain that can lead to Alzheimer's disease.
Raw carrots are thought to help balance your hormones by binding to and removing excess estrogen from the body, while also helping to remove bad bacteria from the gut. Carrots are also famous for reducing fatty acids in the liver, this can result in reduced cholesterol levels in your blood too.
Beets also contain vitamin C and a healthy dose of fiber which are both natural cleansers for the digestive system. But more impressively, beets assist with increasing oxygen by cleansing the blood, and can break down toxic wastes to help them be excreted quicker. They stimulate bile flow and boost enzymatic activity.
Raw honey is loaded with antioxidants, promotes restorative sleep, and may help to ward off infections and provide natural allergy relief.
Lemons are thought to balance the pH of the body, detoxify the liver, promote skin repair boost the immune system, and strengthen the digestive system.
Sesame Seeds contain sesamin, a substance found to protect the liver from oxidative damage. The phytochemicals present in these tiny seeds boost metabolism and help the body to burn fat faster. The lignans present in sesame seeds also help boost liver function so that several enzymes can break down fatty acids efficiently.
Hemp Seeds are high in selenium and minerals and are required co-factors for detoxification.
Whether you have liver issues or not, it would be a wise idea to eat foods to support it. It works extremely hard for you and it deserves some love. I do want to point out that if you have a hard time digesting raw vegetables, you can lightly sautee the shredded cabbage, beets and carrots on the stovetop with a splash of water. Then add the dressing at the end.
DETOX SALAD (Great for Liver Support)
A nutrient-rich salad that is quick to prepare and naturally supports the body's detoxification system.
Ingredients
1 small head of green cabbage shredded as fine as possible
3 medium carrots shredded
2 beets red or orange raw & shredded
2 tbsp raw hemp seeds
Creamy dressing
2 tablespoons lemon juice
1 tablespoon raw honey or agave, maple syrup
1/4 cup sesame seeds
1 teaspoon cumin
1/4 cup water
Salt to taste
Instructions
If you have a food processor with a slicing attachments, you'll definitely want to use it to speed up the shredding process. If you don't, you use a mandolin to shred the veggies; alternatively you can use a box grater.

In a big bowl, mix all the vegetables together.

Mix the dressing ingredients together in a high speed blender or magic bullet and blend on high until completely smooth. Add more water if needed to achieve the desired consistency.

Pour dressing over the vegetables. Gently toss the vegetables in the dressing. Garnish with hemp seeds and serve.

Salad will keep for about 3 day in the fridge.
Related Posts:
Post-Holiday Detox Juice
Liver Cleansing Juice
Cellulite Removing & Fat Burning Juice Recipe
Winter Red Salad with Curried Nut & Seed Mix
Dedicated to your health and well-being,
Zuzana & Nikki