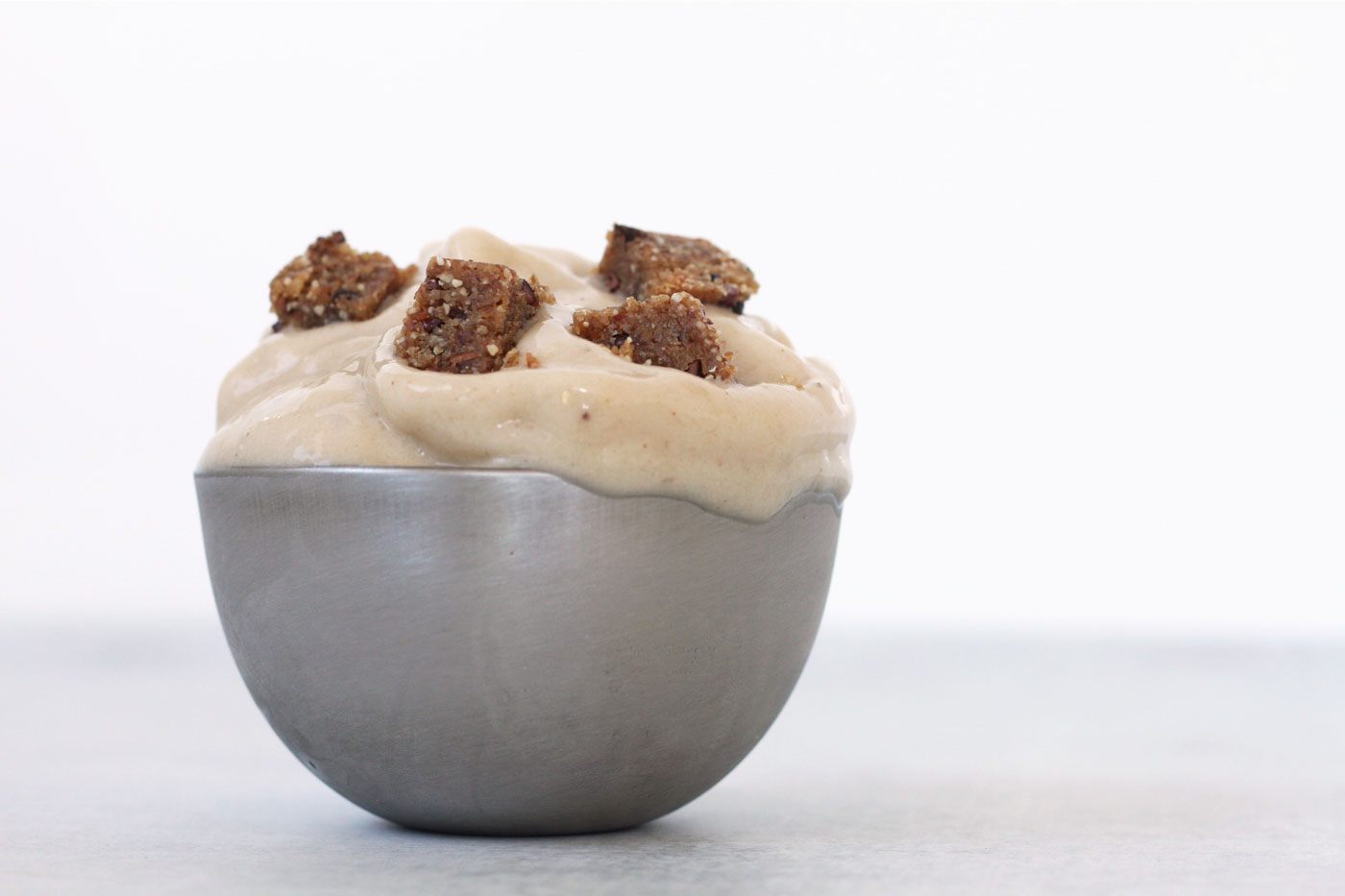 What better snack after a hard workout than Ice Cream!! Yes you heard me correct, I said Ice Cream! 😛
I had a few people asking me about healthy alternatives for ice cream which well lead me to this post.
Let me explain the benefits before I give you the simple 1-2-3 recipe….
Bananas are packed with nutrition! This is why they are a great post workout muscle building food.
You see once we finish a workout our muscles are depleted of nutrients, specifically carbohydrates and electrolytes such as potassium. Sometimes we often experience cramps and soreness in our muscles post workout. This soreness is because we need to get protein, carbohydrates, and electrolytes back into our muscle cells to help them recover.
Potassium is a very important electrolyte which helps in muscle contraction. Our muscles become tired and weak after a workout and have little potassium left in our body to help with the contractions. By consuming a potassium packed banana after a workout, you essentially get your muscles firing again thus helping your recovery.
What better way than with Banana Ice Cream! Not only are you reaping the benefits of the Bananas but the added protein makes it an even better post workout recovery snack.
Plus…. Bananas also help you relax and boost your happiness levels thanks to tryptophan, an amino acid that helps boost your body's production of serotonin. So all in all Bananas can make you and your muscles happier!! 🙂
Two-Ingredient Vegan Banana Ice Cream
Ingredients
2 previously frozen bananas
Nut Milk or any other dairy free milk, you can always try our almond milk
Instructions
Place the bananas and any additional add-ins in the blender, add a little bit of the milk, and blend together adding more milk as needed (until you have reached your desired thickness). If you have a Vitamix use the "magic-mashing-stick" to create a creamy texture.

Top with cocoa nibs, seeds, nuts, or even a dab of almond butter... be creative! 🙂 You can enjoy it right away or freeze for later.
Dedicated to your health & wellbeing,
Nikki & Zuzana