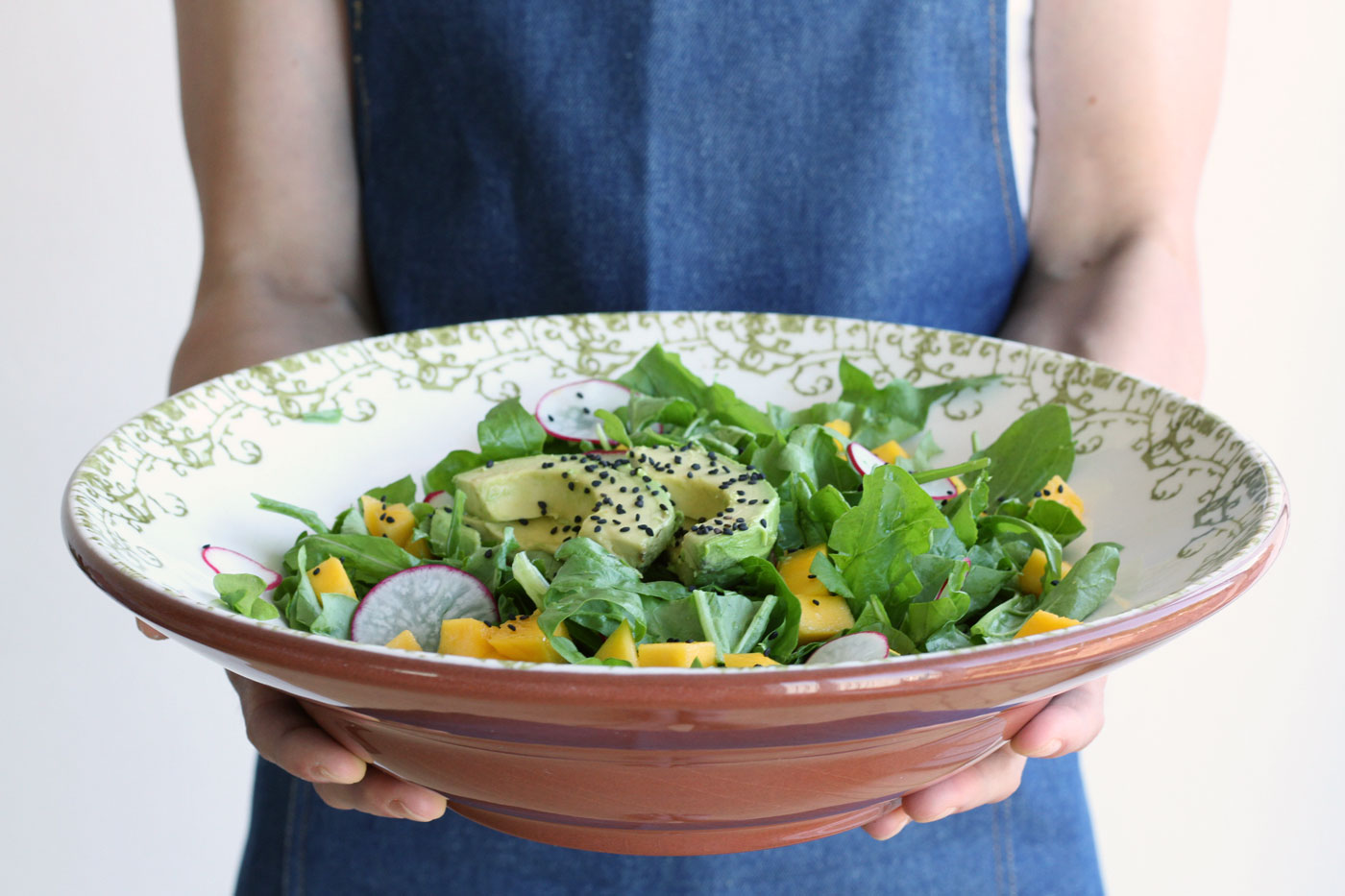 On a hot summer day, the best dishes are ones that somehow make you feel lighter. Refreshing, alkalizing, and satisfying, this Spinach Mango salad is the perfect dish during the hottest months of the year. It is loaded with Vitamin C, iron, fiber, antioxidants, and healthy fats. It'll become a family favorite in no time. You can enjoy it on it's own or serve it along side of a Cauliflower "Rice", Indian Style or Healthy Plant-Based Burger.
Refreshing Spinach Mango Salad 
Servings: 2 servings
Ingredients
4 cups spinach
2 cups arugula
1 medium mango peeled and cubed
2 radishes finely sliced
1 avocado sliced
black sesame seeds for garnish if desired
Dressing:
1/3 cup lime juice
2 tablespoon raw honey
pinch of cayenne pepper
Instructions
Rinse the spinach and arugula thoroughly and pat dry with a clean kitchen towel or dry with a salad spinner. Chop or tear the greens into bite-size pieces. Place in a large salad bowl.

Add sliced radishes and cubbed mango to the bowl with greens and set aside.

Now prepare the dressing. Simply add all three ingredients into a jar. Shake until combined.

Pour the dressing on the salad and toss it gently until it's fully coated.

Top with sliced avocado and sprinkle sesame seeds on top.

Take a deep breath and enjoy.
Dedicated to your health & wellbeing,
Z&N