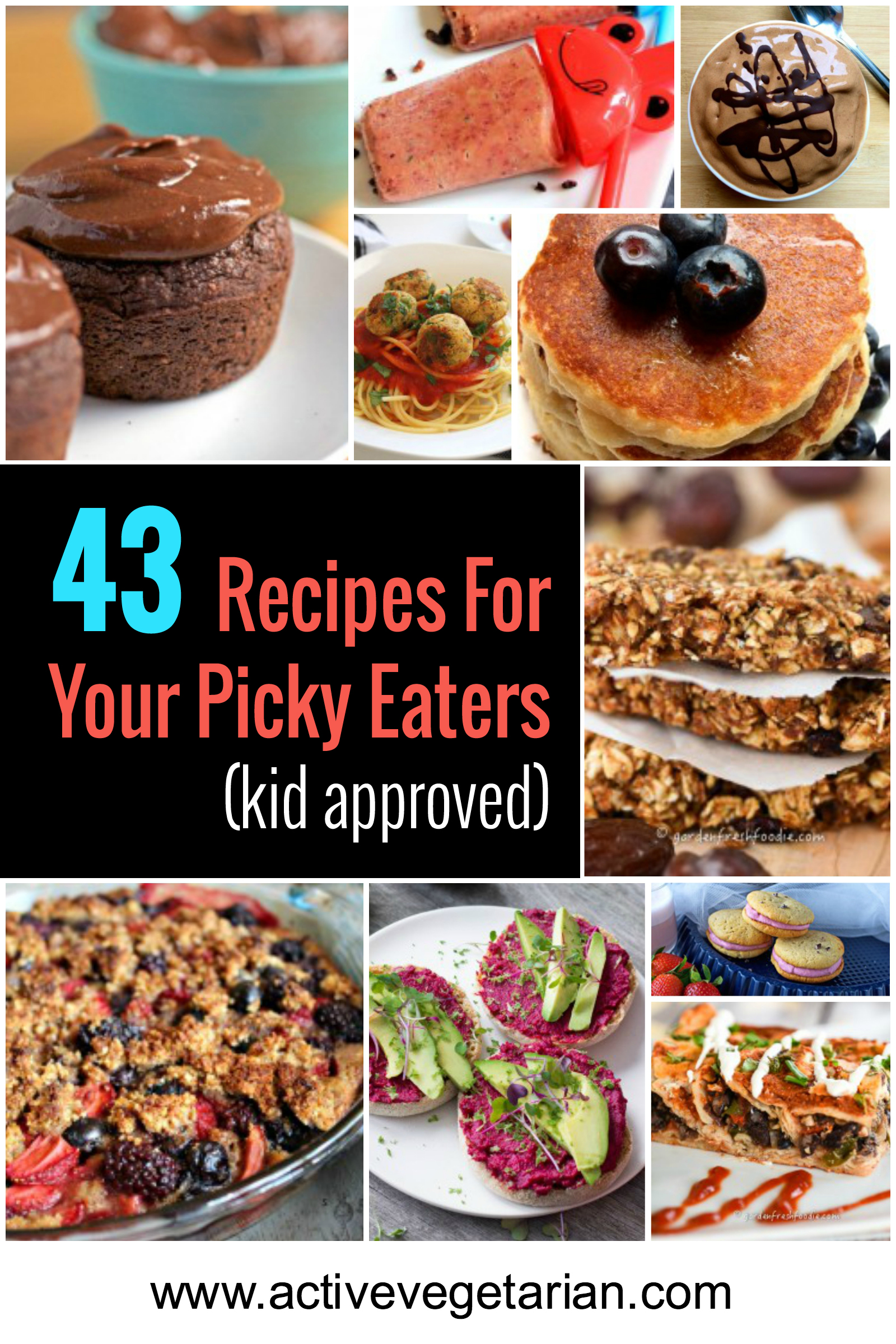 Schools Out!
Thats means… camping, picnics, road trips, etc. And all of that with a topping of kids can mean only one thing… How do you make it convenient while still keeping it healthy? We have got it covered! With MANY MANY awesome contributions to this roundup we have managed to gather a wide variety of quick, easy, healthy and most important kid approved recipes.
We all know it can be tough to get kids to eat veggies, or even spouses (new to plant based eating) so below are some great recipes to help the transition or simply get the little ones to eat more… healthier choices 😛 Guaranteed to win the hearts and palates of your picky eating kids or spouse!
Breakfast:
---

By: Vegannie
By: Two Green Peas
Lunch:
---
By: Upbeet

By: Vegannie
By: Eat Thrive Glow
Main Entrees:
---
By: Soul Nutrition
By: The Taste Space
By: Noshed
By: Veggie Inspired
Butternut Squash Mac N' Cheese (dairy free, soy free)
By: Veggie Inspired
Dips & Sauces:
---
Desserts:
---
Breads & Loaves:
---
By: Mici Bakes
Cookies & Bars:
---
By: Two Green Peas
By: KiipFit
By: Steph In Thyme
By: Curls 'N' Chard
By: KiipFit
By: Connoisserus Veg
By: Noshed
Ice Cream & Popsicles:
---
By: Vegannie
By: Mici Bakes
By: Swirls & Spices
By: This Fox Kitchen
By: My Kitchen Love
If you like this roundup check out some of our other ones:
19 Best Copycat Recipe Roundup
The Great Dairy Free Cheese Roundup
23 Plant Based Meals in 15 Minutes Or Less
This collection of wonderful recipes would not be possible without the support of many kind bloggers who were willing to share their passion for a healthy plant based lifestyle. Zuzana and I want to "thank you" for all your love and support. We feel very blessed to be part of this growing community and are dedicated to spread the message of health and well-being.
Dedicated to your health and wellbeing,