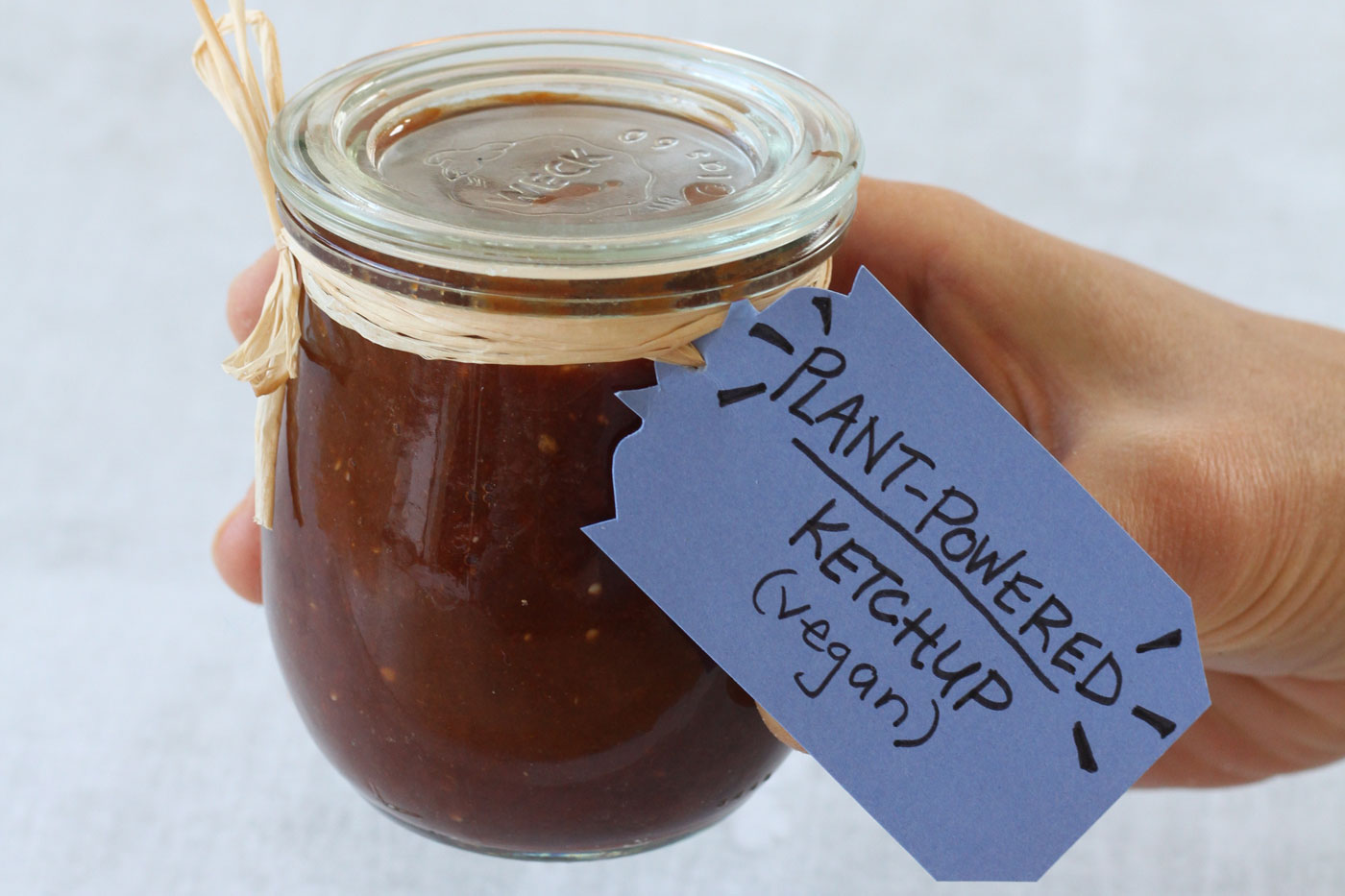 Ahh, ketchup. Such a classic North American condiment loved by so many! Unfortunately, the typical version of this adored sauce is highly processed with zero nutritional value and comes loaded with refined sugars and artificial ingredients. The good news is that ketchup is also one of the easiest condiments to make at home. All you need is a few basic ingredients and a blender or food processor. With that said, if you or anyone in your family is a ketchup fan we encourage you to try making this plant-powered version instead. It's free of all the processed junk and bursting with fresh sweet and tangy flavour.
NO ARTIFICAL COLORS, FLAVORS, OR PRESERVATIVES – NO REFINED SUGARS
Plant-Powered Ketchup
Excellent Source of Vitamin C – Immune Boosting – Great for Skin and Hair
Servings: 8 servings
Ingredients
¼ cup sundried tomatoes soaked for 20 min in warm water
1 small garlic clove peeled
1 inch piece of ginger peeled
1 tbsp balsamic vinegar
3 dates pitted
1 cup fresh cherry tomatoes
Instructions
Drain and discard the water from the soaked sun-dried tomatoes. Blend all of the ingredients in a high-speed blender until creamy.
Into making your own condiments? (YES! ) You might really enjoy our Easy Thai Red Curry Paste or any of these 3 Healthy Salad Dressings.
Dedicated to your health and well-being