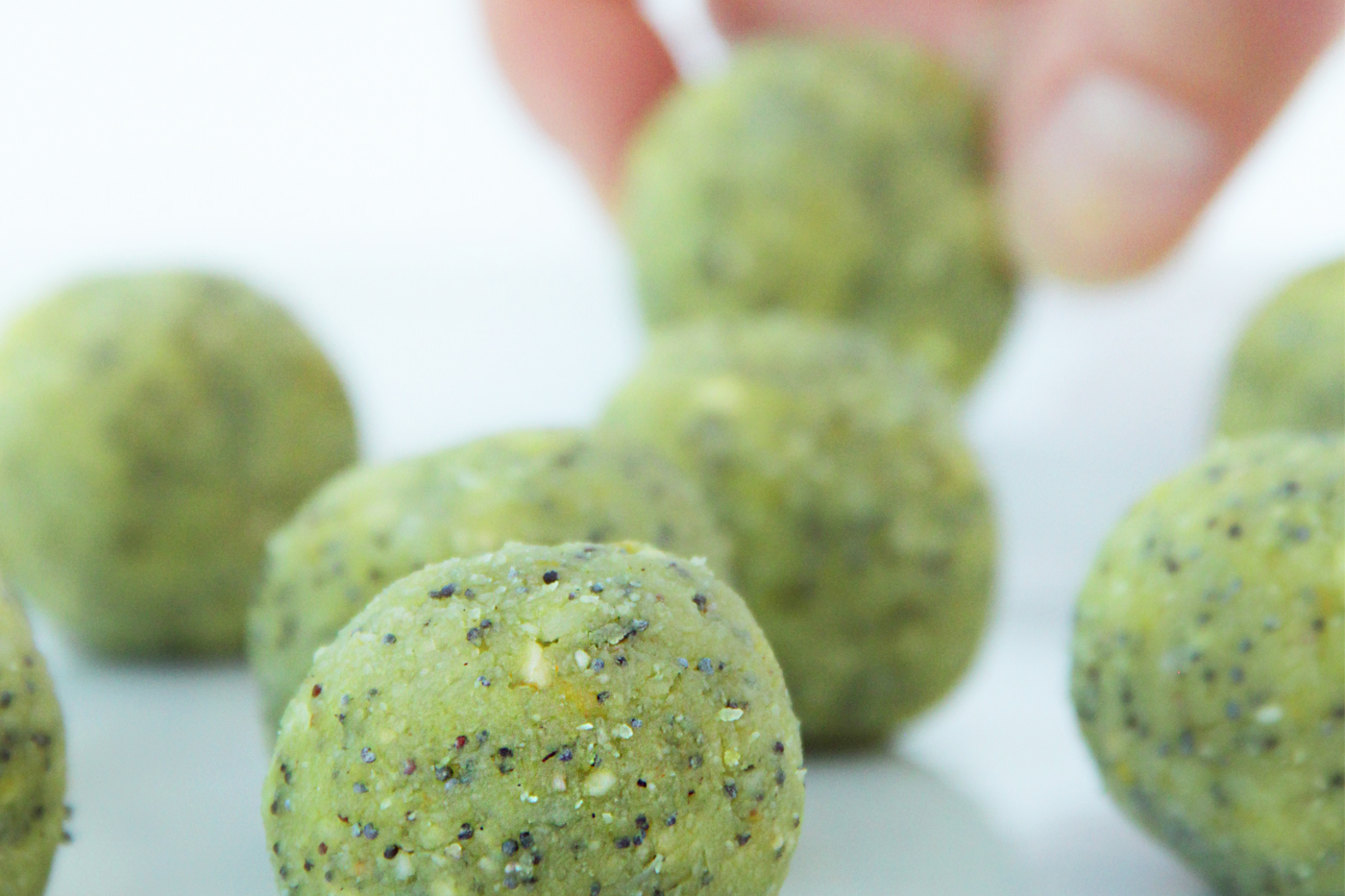 If you like the traditional lemon poppyseed cake, we are pretty sure you're going to LOVE these Lemon Poppyseed Cake Balls. To make these balls you'll only need a few simple ingredients that you probably already have at home and about 15 minutes of your time. They are raw (so no baking required ;-), vegan, gluten-free, and refined-sugar free, but the flavors are the real thing!  With ingredients like cashews, coconut, maple syrup and healing spices, these little treats are not only going to satisfy your sweet cravings but also nourish your body. So let's get started!
Lemon Poppyseed Cake Balls
Raw, Gluten Free and Vegan.
Servings: 10
Ingredients
½ cup raw cashews
1 cup unsweetened shredded coconut
a pinch of sea salt
1/4 cup maple syrup or raw coconut nectar
zest and juice of 1  organic lemon
2 tbsp coconut oil melted
2 tbsp black poppy seeds
½ tsp ground tumeric optional
1 tsp vanilla powder optional
Instructions
In a blender or food processor, combine cashews, coconut, sea salt, turmeric and vanilla powder (if using). Blend until you get a fine consistency like flour.

Now add maple syrup,lemon juice,lemon zest and melted coconut oil.

Blend again for 1-2 min, until all ingredients are well combine and starting to form a dough. (If too dry add a dash of warm water )

Lastly, sprinkle in the poppy seeds and mix again for several seconds.

Roll into approx. tablespoon sized balls (or as preferred).

Refrigerate for an hour or so to firm up slightly. Or pop in freezer for 30mins.

Store in fridge in sealed container or freeze and defrost for a few minutes at room temperature before eating.
We hope that you will find this recipe yummy,