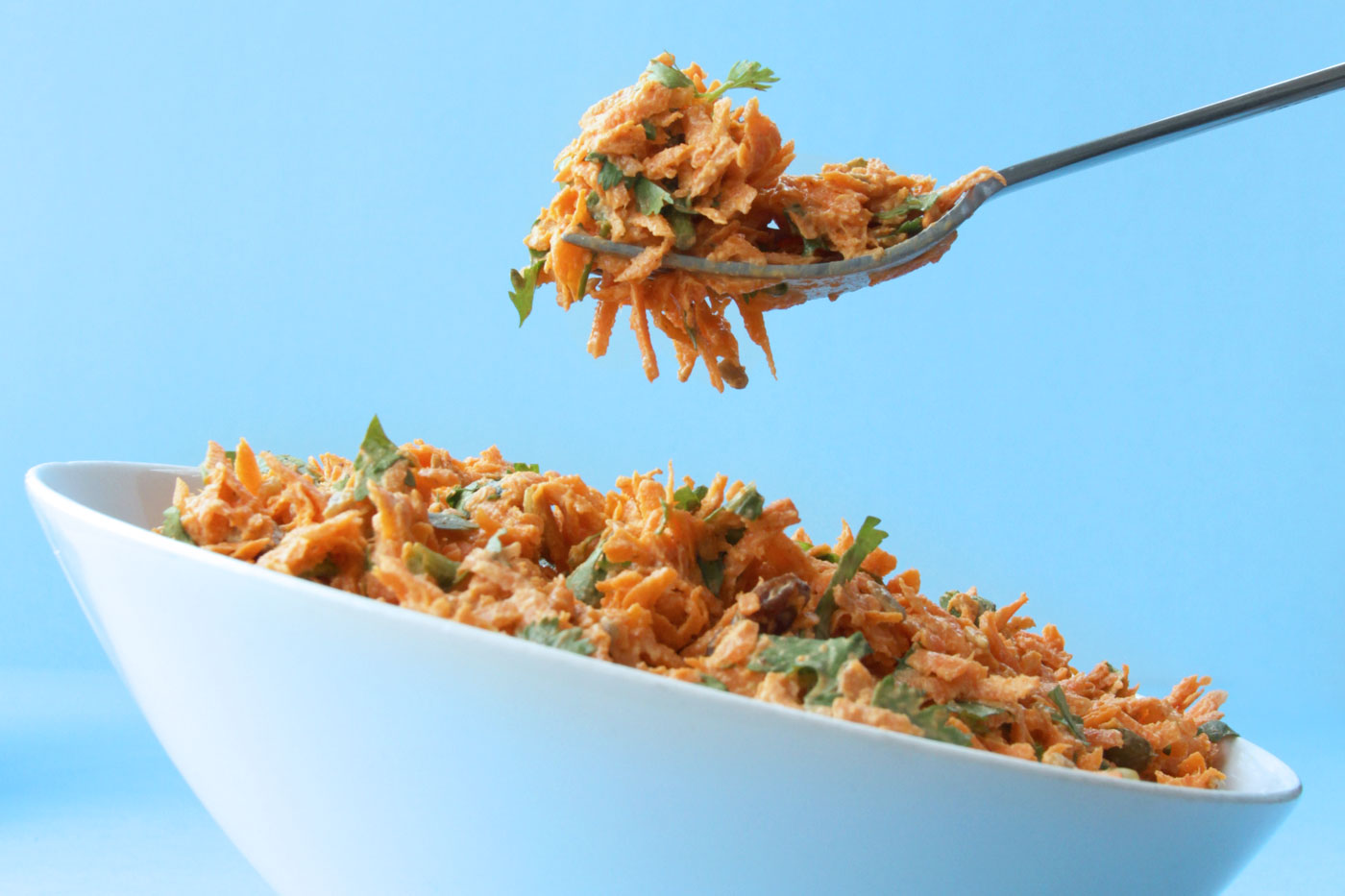 Carrot Salad With Almond Butter Dressing
This is a delicious, quick & easy recipe the whole family will love! Great for picnics, camping, lunches and super versatile. Simply enjoy the salad like this, as a side or create easy grab-n-go wraps using collard greens, rice paper, nori or tortilla wraps.
Servings: 4
Ingredients
FOR THE CARROT SALAD
10 medium organic carrots
1/2 cup raisins
1/4 cup pumpkin seeds
1/4 cup sunflower seeds
2 tbsp hemp seeds shelled
1/2 cup minced fresh cilantro
FOR THE ALMOND BUTTER DRESSING
1/2 cup raw creamy almond butter
2 tablespoons coconut aminos
Juice of 2 Limes
2 teaspoons maple syrup
1/2 " piece of ginger optional
2 tbsp almond/coconut milk optional
Instructions
If your food processor has a shredding blade - this is the quickest way. Simply wash and cut the ends of the carrots and shred away! Or get old school and grate them by hand 😛

Place shredded carrots in a large bowl. Next add raisins, all seeds and chopped fresh cilantro, mix well. Set aside.

In a blender combine all of the dressing ingredients and blend until smooth and creamy. Pour over the shredded carrots and mix until fully coated.

Enjoy right away or place in the fridge for couple hours to enhance the flavours.
Notes
Store in the fridge for up-to 2 days.
To your health and wellness,