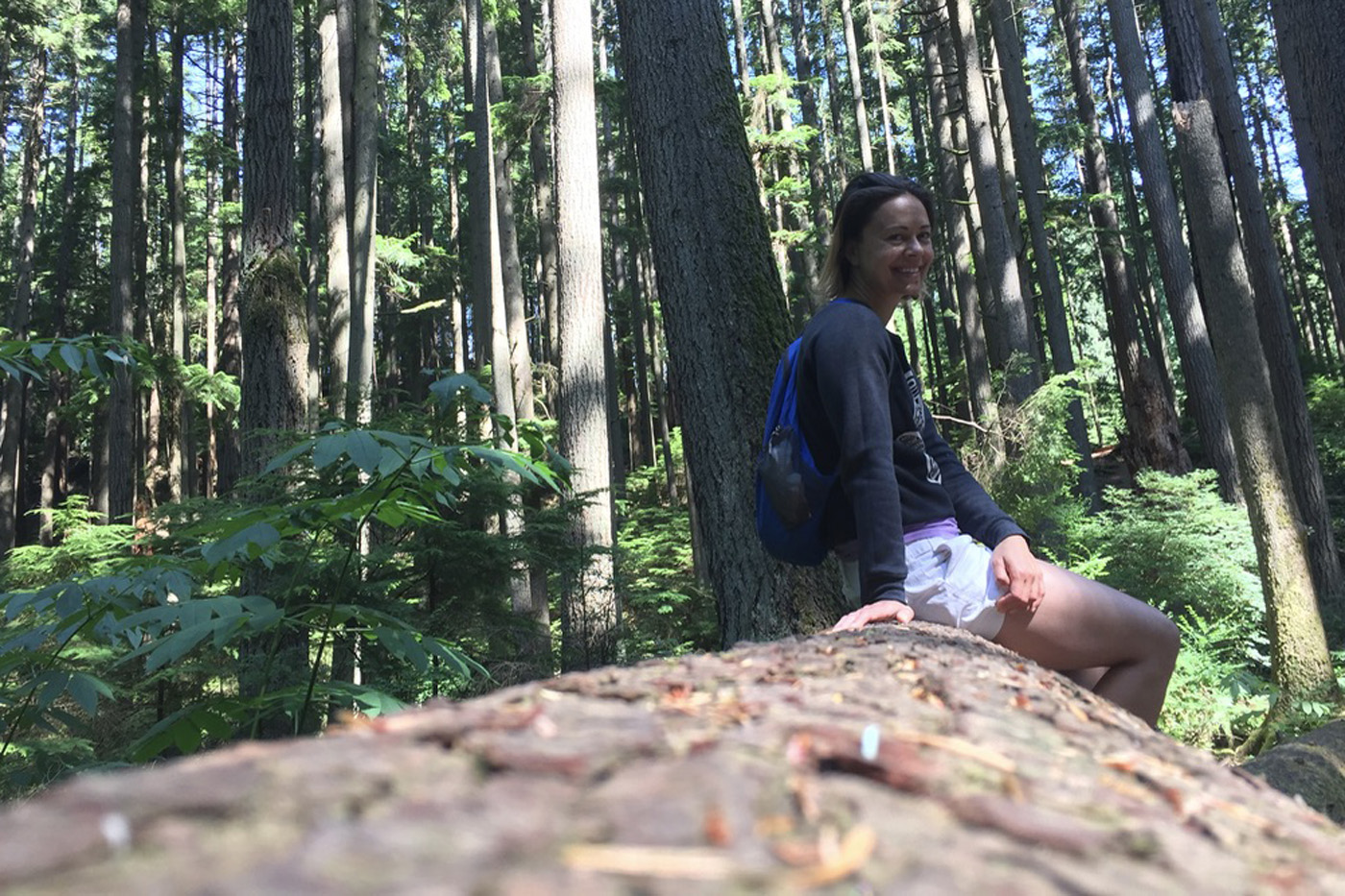 LISTEN NOW!

A 2001 study found that adults spent 87 percent of their time indoors in buildings, and another 6 percent of their time in vehicles.
Today, more than half of the world's population lives in urban environments and we are being surrounded by more and more concrete – and less trees. Not to mention the rise in technology, another distraction or excuse for not connecting with nature.
Given this separation, do you ever question if this could be effecting you? On a deeper level?
As humans we crave nature. This is normal – we should. The question is, do we even recognize it? Why do you think we seek vacations, view exotic places on the internet or TV? Internally we all hold this deep connection to nature, and well it is up to us to fulfill that yearning.
Research from Dr. Frances Kuo proves that nature is essential to the physical, psychological and social well-being of the humans.
People with less access to nature show relatively poor attention or cognitive function, poor management of major life issues, and poor impulse control. Violence and aggression are also the highest in urban settings, where there is lack of trees and grass.
Other studies indicate elderly adults live longer when their homes are near a park or any other green space. College students do better on cognitive tests when their dorm windows view natural settings. Children with ADHD have a wider attention span after outdoor activities.
"Humans are evolved organisms and the environment is our habitat" – Dr. Kuo
I write this only a few days following a high tide. The recent harvest moon had the ocean near me dancing. Standing there and watching these massive 5+ foot waves crashing into the shore, really put me in my place. We are a mere drop in these large open waters, on this Earth. Perhaps this is the most important argument for why we need nature, that it keeps us humble. Like children do, we adults have forgotten to lose ourselves in the curiosity and wonders of our natural surroundings.
Instead we have driven countless species into extinction, ravaged landscapes for short-term gain, and choose cities over countryside.
Nature will not be kind to us if we continue to take, forgetting to give back in equal amounts.
HOW DOES NATURE POSITIVELY EFFECT OUR WELLBEING?
NATURE HEALS
Let alone physically being in nature, simply viewing scenes of it reduces anger, fear, and stress as it increases pleasant feelings. Why do you think we crave travel shows, or movies that take us to exotic places?
Exposure to nature not only helps you emotionally, it also contribute to your physical wellbeing, reducing blood pressure, heart rate, muscle tension, and the production of stress hormones.
NATURE SOOTHES
Nature is like a temporary band-aid it helps us cope with pain. Being surrounded by trees, plants, water, mountains, or any other part of nature creates distraction for us. We are surrounded by such beauty, we forget about our own pain. According to a study patients in hospitals with the view of trees tolerated pain better, appeared to nurses to have fewer negative effects, and spent less time in the hospital.
NATURE RESTORES
You can likely relate to this, being in nature can change our mood from depressed, stressed, or anxious to feeling positive, motivated, and vital. As nature provides us with the opportunity to slow down and settle our overactive minds, it is increasing our ability to pay attention.
NATURE CONNECTS
When we take time and surround ourselves with beauty, its hard not to connect. Not only with our surroundings, but ourselves.

WAYS YOU CAN SURROUND YOURSELF WITH NATURE AND GIVEBACK:
OPEN YOUR HOME
Opening your windows, blinds, curtains, and even doors allows sunlight and natural air to flow through your home, giving it a more relaxing and natural atmosphere.
GO FOR A WALK
Whether you take to the forest, or local park getting outside for exercise and the exposure to natural surroundings are good for your health and strengthen your connection. Fresh air and sun exposure are just a couple of examples of how walking each day can improve your connection to nature and your overall health.
PLAN OUTDOOR ACTIVITIES
Unplug from your phone, computer or television and get outdoors! Parents especially should not have to be forcing their children outdoors. Plan activities that involve being in nature. Whether its going for a bike ride, playing a game of soccer, building castles in the sand, raking leaves and jumping in them – you choose and choose to make it fun!
SPEND TIME NEAR WATER
Water is the fundamental basis of all life on Earth and natural bodies of water are absolutely beautiful. The sound of water is naturally soothing and instantly creates that zen feeling.
OBSERVE
Spend some time each day outside observing what's happening around you. This may even be during a walk to work. Increase your awareness of your surroundings and start to notice things you may have been to "busy" to see before. Make the time to observe and connect.
MAKE A COMMITMENT
Our lives are busy, and our minds are even busier. Even if you already spend time in Nature, your mind's chatter likely takes over. Set a clear intention to take time for yourself and fully connect with nature.
EAT FRESH + LOCAL FOODS
As you probably know – we love shopping and wandering farmers markets. Eating foods that are naturally grown and recently harvested works wonders for your health and well-being, and when you know your food was naturally produced it allows you to savor each meal with confidence.
START YOUR OWN GARDEN
Imagine how you feel eating locally harvested produce, now imagine if you were the one to grow it. There is this immense sense of appreciation when you see what work and time goes into the fruition of your own food.
We hope you will become more aware of your connection with nature, respecting it and receiving all the benefits it has to offer us.
Dedicated to your health & wellbeing,