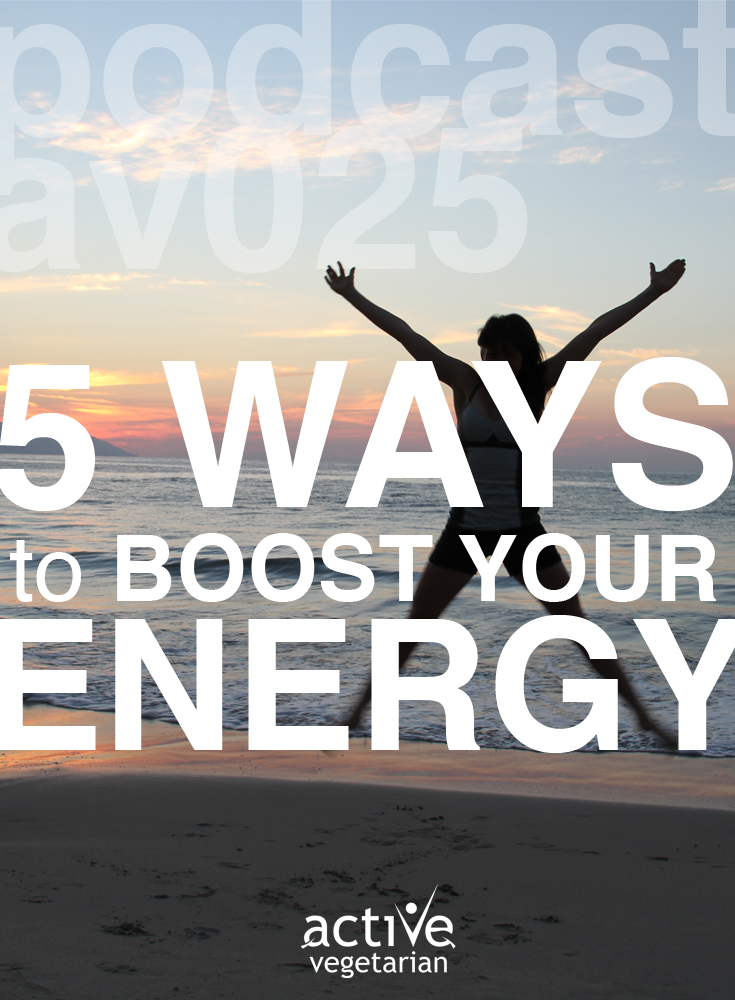 Audio clip: Adobe Flash Player (version 9 or above) is required to play this audio clip. Download the latest version here. You also need to have JavaScript enabled in your browser.
In this episode of Active Vegetarian we discuss 5 energy-boosting changes you can apply to your daily routine that will leave you feeling recharged.
If you're tired all the time, a change in what you eat or what you do all day may be all you need to turn things around 180°.
You might not be able to do everything we listed all the time — but do try them all to see which ones work for you and your schedule. Add these tips to your regular routine. Or mix them up to keep things interesting.
Download the episode HERE (15:22)