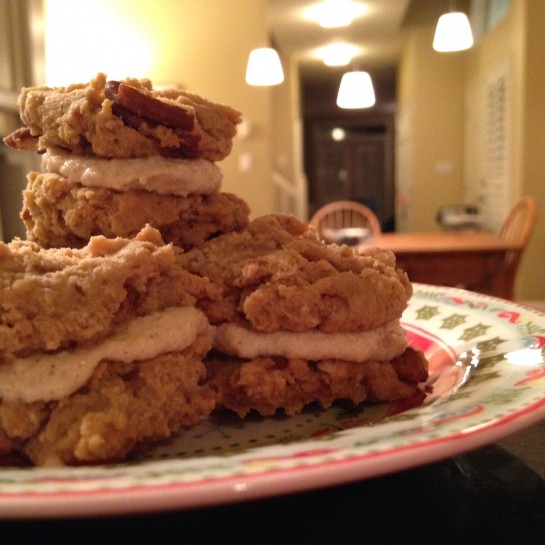 Last week I've received an early Christmas present – a plant based cookbook "Yum Universe" by Heather Crosby. From the moment I opened it, I was in love. Yes I have a bit of an obsessions with cookbooks however this one totally blew my mind!
Yum Universe is so much more then just a cookbook, it's a guide for anyone interested in plant based eating. Whether you are total newbie moving towards plant based eating or a long time veteran, this book has something for everyone. The beauty is that all recipes are not only vegan (except some honey, which could be easily replaced) but also allergy-friendly and holistic.
Heather's book is divided into 3 sections:
1. Why
Why eat plant based? Here the author details numerous reasons to include more veggies into your diet. I really enjoyed Heather's emphasis on building a healthy relationship with food and creating a sustainable lifestyle.
"Food is a relationship. As many of us know, a relationship built on dishonesty will either be painful or short lived."
2. How
This section teaches us the ins-and-outs of how to cook plant-based. We learn about protein and calcium needs and how to craft a week's worth of eats to truly thrive. Included are tables of how to properly store fresh and pantry ingredients. We are also taught the basics of soaking and sprouting times for common nuts and seeds. I really enjoyed Heather's tips for social situations. Honestly she hasn't left anything out. She even gives us tips on how to save on groceries.
3. Let's Eat
Next, the recipes. I've been a big fan of Yum Universe website for a long time now, and often use recipes from this site as an inspiration. Everything I love about the recipes on Heather's site plus a lot more has been put into this book. The first thing that caught my eyes were the photos! Photos are definitely a big selling feature for me. This book is full of them. Actually you will find a gorgeous photo for every single recipe!
To sum this review up, this is the one book I wish I had when I first began my plant based journey .
Thanks to Heather Crosby and BenBella Books for providing us with a review copy and allowing us to share a recipe with all our readers.
So what was the first thing Nikki and I made from Yum Universe? Are you ready for it??? Here we go…
Maple Spice Sandwich Cream Cookies
MAPLE SPICE SANDWICH CREAM COOKIES
10+ Servings
Oatmeal cookies times two with spiced cream filling. What's not to love?
INGREDIENTS
Spiced Cream
1 cup cashews, soaked
½ teaspoon ground cinnamon
1 teaspoon lemon juice
Pinch sea salt
Pinch ground clove
Pinch ground nutmeg
Pinch ground cardamom*
Wet
¼ cup + 2 tablespoons maple syrup
¼ cup + 1 tablespoon coconut oil
2 teaspoons vanilla extract
2 tablespoons hot water
Dry
1 ½ cups almond flour
2⁄3 cup brown rice flour
3 tablespoons Sucanat
1 teaspoon baking powder
¾ teaspoon sea salt
Fold-ins
½ cup rolled oats
½ cup raw pecans, toasted and chopped
DIRECTIONS
Preheat oven to 325°F and line a baking sheet with parchment paper.
Blend together all Spiced Cream ingredients until smooth and pop in the fridge to chill for 2–4 hours.
In a medium-sized bowl, whisk or blend together all wet ingredients and set aside.
In a large bowl, sift together dry ingredients. Fold wet ingredients into dry, and then add fold-ins.
Spoon dough into 2″ rounds onto baking sheet. Press them down a touch with your hand or a silicone spatula. (They don't collapse when baking, so the height they go in is the height they come out.)
Bake 10–12 minutes. Remove from oven and cool on baking sheet. Transfer to fridge to chill.
Remove Spiced Cream from fridge and spread some on one cooled cookie. Close with another. Repeat until all cookies are made into magical sandwiches.
psst! You can skip the Spiced Cream and just make oatmeal cookies here. Try adding the spice from the cream into the batter first or adding ¼ cup raisins.
Enjoy
Zuzana & Nikki