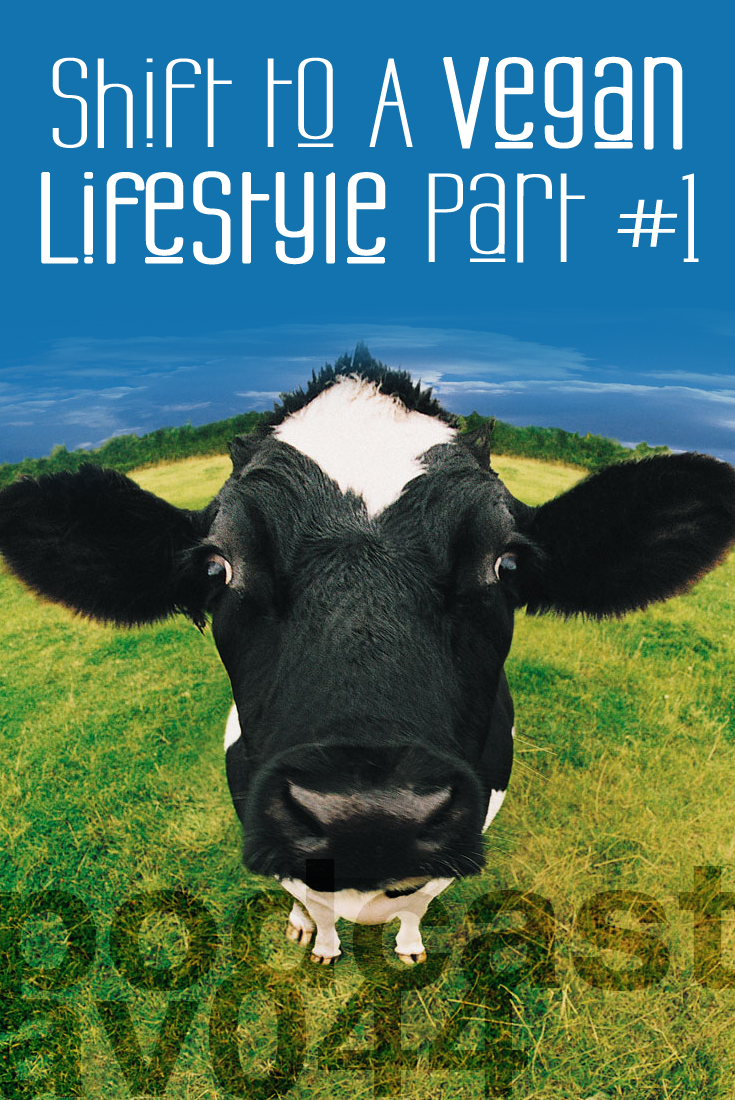 A couple of weeks ago we've received a FB question from one of our podcast listeners Lee-Ann:
How to go from vegetarian to vegan?
"I was wondering if you could do a podcast on "Vegan 101". The basics for anyone looking to start. I'm a vegetarian looking to go vegan but it's a whole lifestyle change. I've looked up info on different things but some is controversial. Not so much about food but more of "did you know this has animal products in it" or "this is tested on animals". A 101 on non-food products like clothing made by services like screen printing nearby Phoenix and shampoo's and conditioners. That kind of stuff!"
Now this is a big topic to tackle over a Facebook message. Really this topic is so vast that even one podcast episode won't be enough to touch on all aspect of living fully vegan lifestyle. We are talking everything from the food you eat to the products you use to clean your house with as well as the clothes you wear!
What does it mean to be vegan anyways?
In short you do not ​eat or use any ​animal ​products, such as ​meat, ​fish, ​eggs, ​cheese, or ​leather. You stay away from using any products that have been tested on animals or made from animal skins.
It doesn't matter whether you are an omnivore looking to make the switch to more plant based life or you've been vegetarian for some time now and are ready to fully give up all animal products, we are here to help. Nikki and I both understand how overwhelming this idea could be. Where do you even start?
Well lets first discuss the most obvious topic – Vegan 101 – DIET.
1. Eat Whole Foods Most of the Time
Many companies are coming up with vegan options however be aware!
It's easy to go vegan and buy processed vegan foods, but that's not the best way to approach a vegan diet. One of the many benefits of plant based living is all the nutrients, vitamins and minerals that are readily available through the food we ingest . But not if you are relying on processed vegan food. Choose whole foods as much as possible and keep your diet balanced by consuming a variety of vegan foods, not just a small handful. This will ensure you get the highest amount of nutrition and that you're more satisfied at your meals. We are not suggesting to totally stay away from the coconut ice cream or dark chocolate almond milk – it's ok to enjoy them here and there – just not all the time.
When you are first making the switch, products like Daiya vegan cheeses, Gardein vegan meats, Earth Balance vegan butters, and Silk soy milks could be a great alternative and quite helpful but eventually aim to reduce them and focus more on real wholesome foods that come to you straight from nature.
2. Consuming Enough Protein
One of the biggest challenges that stops people from giving up dairy and eggs is the "protein concern".
Will I have enough protein in my diet?
While animal products are the common sources of protein in the typical western diet, we really do not need burgers or steaks to experience healthy and plentiful amounts of vegan protein in our diet. When you remove all animal products from your diet, it's important to be creative and informed in order to consume healthy levels of protein.
When protein intake is inadequate, the body will burn muscle for fuel. And that's bad news! Why? Insufficient protein intake leads to a slower metabolism and a slow increase in body fat, definitely not a desirable outcome.
Lucky for us, we really don't need that much protein to begin with. The Reference Daily Intake for protein is about 36 grams for every 100 pounds of body weight. For example, a 150-pound woman only needs to consume about 54 grams of protein per day. This can easily be accomplished on a vegan diet. With this in mind, if you are on a quest to build lean muscle we suggest to increase this number, however always focus on high quality protein. We are including an downloadable PDF to help you.

But is vegan protein sufficient?
Complete proteins are found primarily in animal products and contain all of the 20 amino acids needed by the body. Incomplete proteins which are found mostly in fruits, vegetables, beans and nuts, contain some, but not all of the amino acids. Therefore, the amino acids missing from some foods must be eaten in other foods in order to enjoy a complete protein diet.
3. Be Open To Cook And Enjoy New Foods
The truth is that as a vegan you don't have to feel deprived or bored of the foods you eat. On the contrary. I love food and get excited for every meal time! My advice is to find a vegan cookbook that will inspire you to cook, look for recipes online – Pinterest is a great resource.
Do you have some favourite things you like to cook but they contain meat, eggs or dairy? I can guarantee if you do some looking around you will find a vegan version of your meal.
Here are some great vegan alternatives to commonly used non-vegan foods. Always try to buy local and organic when possible 😉
Dairy alternatives:
Almond Milk (a great starter milk for transitioning away from cow's milk)
Rice Milk
Hazelnut milk
Coconut Milk
Hemp Milk
Oat Milk
Other Dairy Alternatives:
Coconut Oil – could be used for baking instead of butter, also taste great on toast
Miyoko's Kitchen
makes handcrafted vegan cheese!
Coconut Milk (any organic brand) – great to add creaminess to soups, sauces, desserts and dressings
Treeline is an environmentally conscious company that makes 100% dairy free probiotic cheeses. Their cheeses are free from lactose, casein, gluten, soy and added oils
Coconut Milk Ice Cream – there are many options in the stores these days
Nutritional Yeast – adds yummy, nutty, parmesan-like flavor to savory dishes, like pasta, soups,stir-fries, tofu scramble, salad dressings…
Egg Alternatives for Baking and Cooking:
Organic Tofu – scrambled tofu makes a quick breakfast option
Ground flaxseeds, mixed with water
Mashed Banana
Applesauce
Chickpea flour makes a great base for omelettes and quiches.
4. Where To Eat
There are usually vegan options no matter where you are—a restaurant, a friend's house, or on the road. You just have to know what to look (and ask!) for. Here are some pointers to help you eat vegan when you're away from home:
At A Friend's House:
Get involved! Call ahead of time and ask your friend what is on the menu. Offer to help make it vegan or bring your own vegan dish to share.
On The Road:
When traveling, arm yourself with an app that will help you find the closest vegan or vegetarian restaurant. One of our favorites is the Happy Cow app.
At A Restaurant:
There are vegan restaurants all over the world, but you can also find plenty of vegan options at restaurants that serve meat. Just ask the waiter what vegan options are offered, and most restaurants will accommodate you—even a steakhouse!
Asian Cuisines
offer a wide variety of choices for the hungry vegan! Most Chinese restaurants will let you substitute tofu in any of their entrées to create a vegan dish, and many feature a large selection of mock meats.
Fast Food Chains
Stay away! Ok fine, if you really have to go…many places now offer vegan burgers, top it with grilled onions, shredded lettuce, fresh tomato, pickles, and mustard.
Seafood Restaurants
Commonly offer a pasta dish topped with cream sauce and meat. Ask your server to veganize it by tossing your pasta in garlic and olive oil and adding any veggies that the kitchen has on hand. You can have vegan seafood at home when you shop at https://gtfoitsvegan.com/.
Pizza Joints
Many places are getting on board and offering veggie pizza topped with Daiya vegan cheese and if they don't skip the cheese altogether and sprinkle nutritional yeast on your pizza pie yourself .
Italian restaurants
Order gnocchi, pasta that is topped with a marinara sauce, or other pasta dishes that can be veganized.
Mexican restaurants
Typically offer vegan burritos, salads, fajitas, and more! If they don't just order vegetarian version without cheese or sour cream and ask for extra guacamole.
5. Take it One Day at a Time
Veganism is a big change, especially if you're transitioning from a meat and dairy heavy diet. Remember not to overwhelm yourself or feel like every meal has to be perfect, complicated or cooked gourmet style. Just take it day by day and even better, meal by meal. Like any lifestyle shift, veganism takes time and tons of patience. And forgiveness. No need to stress over eating a piece of cheese without thinking. Forgive yourself and KEEP GOING.
6. Consider Supplements
Outside of the food you eat, you'll also want to consider taking a Vitamin B12 supplement and a Vitamin D supplement for optimal energy and health.
Vegans and non-vegans alike, but especially vegans, need to take Vitamin B12. It used to be that people who ate animal food were getting the B12 they needed, but with our food becoming more compromised, B12 is not there, and we need to supplement it. Small amounts to be sure, but still, it should be taken daily.
Vitamin D is controversial. Some experts say we do not need to take it, just get it from the sun – but our experience has shown us otherwise. No matter how much sun you get, unless you live in in a year long super sunny place, you are not getting enough sun because of pollution. So many people, the majority in fact, are not getting enough, and are vitamin D deficient. It needs to be taken – at least 1000 iu per day. If a blood test shows your levels are low, you may need more. Keep in mind, Vitamin D2 is vegan while D3 is not. You need to take one of those so your body can use the vitamin well.
This concludes part one of our Vegan 101 series. Next time we will chat about "Things which are Surprisingly Not Vegan"
Play Episode Now
If you have questions, feel free to FB message us – @ActiveVegetarian or leave us a comment below. We are more than happy to help guide you in whatever direction you need to go.
Dedicated to your health and well-being