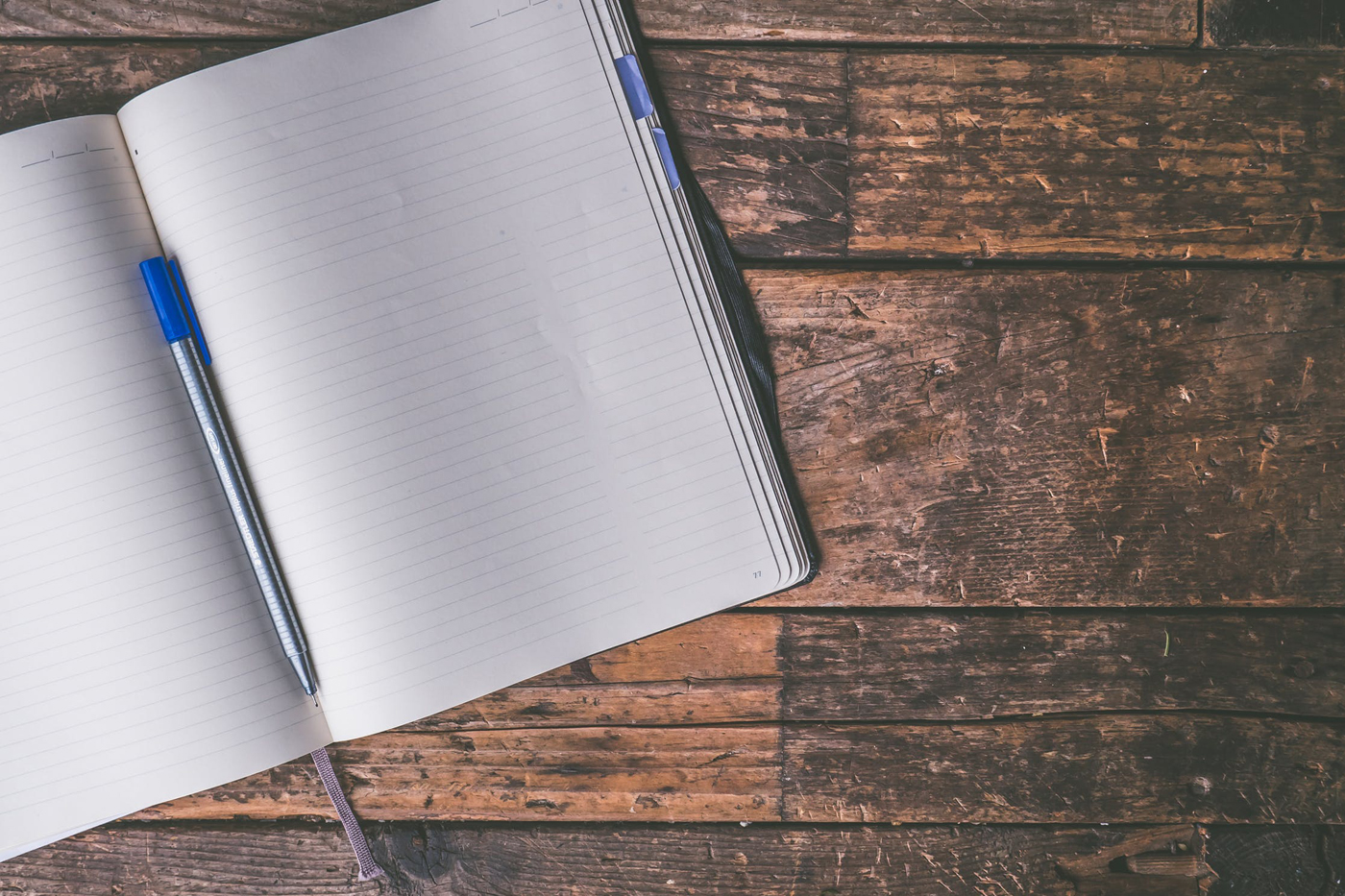 Organize your time in the kitchen with easy meal planning and enjoy healthy, nutritious plan based meals while saving time, money and stress!
Let's face it. Life gets busy and cooking at home can be tough.
Meal planning takes work. But those who've mastered it know it's the key to saving money, eating healthier and feeling their best.
To help you get started, we will break down steps to create a customizable healthy plant based meal plan you can actually stick to.
But first, lets look at some of the reasons WHY you should seriously consider creating your own meal plan…
The Many Benefits of Meal Planning
Save Time and Stress!

Once you create a meal plan and figure out your grocery list you won't have to spend your time thinking and worrying about what to have for lunch or what to cook for dinner and save yourself unnecessary multiple trips to the grocery store. All there will be left to do is follow your plan day-by-day.

Save Money!

Preparing majority of your meals at home can significantly cut down on the cost of food. A typical take-out meal for a family of 4 costs around $25-30. Yet, with the same amount of money, you can actually feed your family three or more highly nutritious wholesome meals + healthy snacks!

Eat Healthier!

By creating your meal plan, you will not only save time, money and stress, but you will also have full control of every ingredients that goes into each meal you prepare. This way you can ensure that you and your family are eating only high quality nutritious foods as oppose to restaurant food (or prepackaged food) that is often loaded with sodium, unhealthy fats, sugar and other harmful additives.

No More Wasting Food!

Well put together meal plan will help you utilize food that you already have on hand and reduce unnecessary spending on food that might end up going to waste. In addition you can get creative and plan meals that can easily be stored in the freezer for another day, repurposed or used as leftovers for next day lunch/dinner.

Add Variety!

Another great benefit of meal planning is that it allows you to incorporate more variety into your diet. While creating your meal plan, you can easily pick up on certain patterns (repeating the same breakfast 4 days in a row, not including enough vegetables or closing the same fruit as a snack) that might be causing nutritional deficit in your diet.
Now, understanding all the great benefits of meal planning we hope you are inspired to create your own healthy, nutritious plant based meal plan. All this achieved and made easier with a hello fresh discount code.
Where do we start?
Meal Planning Basics
Seeing as we're coming from all kinds of experiences, diets, and lifestyles, I figure we'll start at the beginning. Determine your goals. So, where do you want (or need) to go in yours or your family's eating habits? Some of you might want to focus on cutting processed foods, or perhaps losing weight or including more fruits and vegetables into your day.
(Today we are going to focus on creating an easy plant based meal plan. And as you probably already know, centering your diet around whole – unrefined plants is a wonderful way to not only lose unwanted weight but also supply your body with high quality nutrients )
STEP #1:
Check your schedule
Before you start selecting meals for the week ahead, first take a look at what's happening each day and plan your meals accordingly. This is such an important step, because know how much time you have available helps you decide on the best meal to make in that timeframe. Make note of any events that may affect your meals. This might include late hours at the office, your kid's karate class, long night shifts, or a planned dinner outing with friends.
Tips:
On busy day, opt for a quick and easy to prep meals, such as crockpot dishes, one-pot meals or simple salad.
For extra busy days, plan for a "leftovers night" where you can simply warm-up a meal from previous evening.
Plan to make more complicated meals (or try out a new recipe) on days you will have the most time available. For example if you have more time on the weekend, then use that time to test a new recipe, or make more complex meal.
STEP #2:
Create your meal plan
Get a pen and paper or calendar or even better, download our meal planing template. Before you start creating your meal plan make sure to check your pantry and fridge to see what you already have on hand and be sure to plan for meals that utilize these ingredients. You don't want to waste food!
Now gather some meal inspiration. Perhaps gather some cookbooks, or check your favorite websites for recipes that are healthy, based around whole, unprocessed ingredients and fit into your schedule.
Now the fun part – create your meal plan.
Our suggestions & tips:
Plan for 3 meals (Breakfast-Lunch – Dinner) and 1-2 snacks.
It's ok to repeat meals.
Save leftovers from dinner for lunch the next day.
Choose recipes that share the same ingredients to shorten your grocery list and possibly cut down on prep work.
Keep it simple – especially when it comest to snacks. Some options to consider: piece of fruit, hummus and baby carrots, dates and almond butter, raw nuts and raisins, smoothie, edamame, sprouted grain english muffin with tahini.
I've Got a Meal Plan. Now What?
It's true that meal planning can be a fabulous way to save money and time and improve your diet. But, a list of meals to prepare does not exactly feed you or your family. You need to take a few extra steps:
STEP #3:
Make a grocery list of things you need.
Once your meal plan is complete, it's time to make a shopping list. The items on your shopping list are your main objective once you hit the market. You will use this list to help you stay focused and to save time and money. Therefor it's important to go through each meal on your meal plan and create a list out all of the ingredients needed to make each and every meal.
Of course, as mentioned above in Step #2, be sure to check to see what you already have on hand. Any missing ingredients go on your Shopping List. Where possible, consider substitutions based on what you already have. You'll buy less at the store and save some money in the process. For example if recipe calls for red onion and you still have a yellow onion on hand – use that instead.
It's also a good idea to keep a pad and pen on your kitchen counter so you can easily write down any staples as you run out of them (or as you they are getting low). This way you can easily add them to your Shopping List.
Check your list twice to make sure you haven't missed anything. If you forget a key element to a meal, it's more likely to either send you to the store hungry, resulting in impulse buys, or send you off for takeout or restaurant fare which is a lot more expensive and often not as healthy as eating at home.
STEP #4:
Go shopping
Before you head out to the store, make sure to clean up your fridge and pantry – remove expired foods and old leftovers (hopefully you don't have much of those as you are following your meal plan closely).
Go to the market alone whenever possible to avoid distraction and temptation.
NEVER go to the market without your shopping list. Without "The List" in your hand, you will likely forget something and will buy things you don't need.
NEVER go grocery shopping when you are hungry. It will be very difficult to resist temptations to buy impulsively and sped more money then needed.
If you must make an impulse purchase, limit yourself to one or two items at most. It's good to try something new, but only when it's healthy and only if you re confident that you'll be able to incorporate it into your meal plan durning the week.
Shop when you have time to browse just a little bit: read labels, compare prices, and otherwise make informed choices about what you're buying.
Shop early in the morning, if possible. Most markets restock at night, so you will have the best and freshest selection.
Find one or two markets that you like and stick with them. By shopping at the same place each week, you will become very familiar with the store and will be able to navigate through the store faster, saving you time and energy.
Don't forget to check out farmer's markets ad local co-ops for produce, they are generally less expansive and have fresher and local selections .
STEP #5:
Prepare in advance
When you get home from the store, consider what you can do in advance. You might not be super motivated because you're not starving at the moment, but believe me, prep work will pay huge dividends when you come home hungry after a busy day at work.
Just an hour or two on Sunday can go a long way in making things quicker and easier for you during the busy week ahead.
But this is already a different topic that we have already covered in our podcast and article HERE.
Extra tips for putting your meal plan into practice:
Pick a specific day/time to create your weekly meal plan. seriously, you need to schedule it on your calendar and stick to it! When you first get started, it may take 30 minutes to an hour to create your meal plan. Set aside that time!
Just like scheduling your time to plan your meals, be sure to pick day/time to shop and don't forget to bring your shopping list along!
Plan to only go to the grocery store once a week. This helps you manage your time better and can help you stick to your meal plan and use up all of the food that you bought.
Prioritize your spending. When your grocery budget is fixed, then you need to prioritize. You might not be able to buy everything you want but you would be surprised what you can do without. Once I started making recipes without every ingredient called for, I realized that we didn't really miss those black olives or chopped green chiles.
Utilize Leftovers One of the easiest and most common time-saving strategies is to intentionally plan for leftover. Simply double an entire recipe, cook it and the refrigerate/freeze the leftovers for future meal. In general, soups, stews, casseroles and curry dishes make an excellent leftovers. In fact, some dishes taste even better as time passes, because the flavors have had a chance to mix in.
Be real with your social life You're only human, and that means you're probably not going to go home after work every night, eat a perfectly healthy meal, and get a full eight hours of sleep. So before you plan your meals for the week, check your calendar to see what you have going on. This will be a huge help in determining exactly how much to buy at the grocery store (a.k.a. you aren't wasting food or spending more than you need to). If you don't have any plans set in stone, but you're someone who lives for spontaneity, go ahead and mark nights that you're likely to go out after work and eat with friends or coworkers. Also, read an expert's take on comparing splendid spoon vs daily harvest to see which is better.
And one more final thought…
Take time to appreciate and enjoy the food you make.
This is the simplest, yet what I believe to be one of the most important steps to meal planning and eating healthy.
When you sit down to the meal you just prepared, take a couple of seconds to think about all the love, the effort and time you put into that dish.
Turn off all distractions (even if its just for 5 minutes) and in that time really enjoy the food. Focus all your energy on thinking about the flavors, the texture, the taste, and how it's providing so much nourishment and balance for your body.
Loving food that is loving you back can make all the difference in the world.
The bottom line is that meal planning doesn't have to be difficult or stressful, it can be fun and enjoyable. Following these simple steps we shared with you today can help you better plan your week without feeling overwhelmed or discouraged.
Helpful Resources
FREE 7 Day Whole Food, Plant-Based Meal Plan
Meal planning template
In addition to the free meal plans provided above, we are pleased to provide you with a free meal planning template perfect for creating your own custom meal plans.
Other great blogs for delicious recipes:
Minimalist Baker
Pinch Of Yum
Unconventional Baker
Oh She Glows
By becoming a subscriber of our AV Newsletter, you'll receive helpful weekly email. Each issue includes tips and strategies to help you live a healthy, active plant based lifestyle.
We look forward to connecting with you soon!
Happy Meal Planning,
Need more help implementing healthy habits into your life, check out our Integrated Living Program.