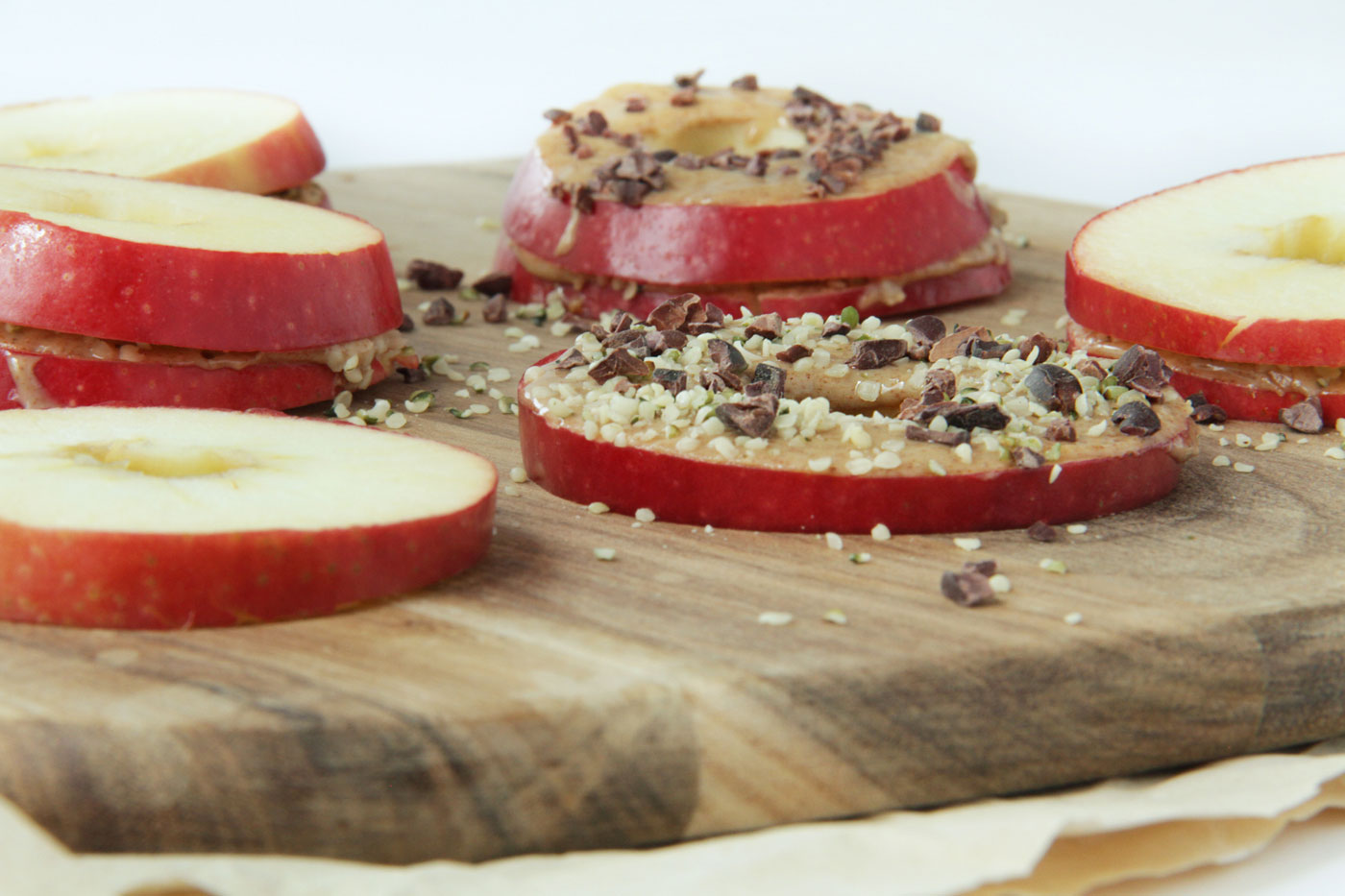 I have come up with yet another way to satisfy my almond butter cravings. This fun little snack can be quickly assembled by slicing a small apple and topping it with a thin layer of raw almond butter. I realize that apples and nut butter are nothing new, but somehow the addition of hemp hearts and crunchy cocoa nibs, makes them that much more satisfying. These little sandwiches are perfect for an afternoon snack. They are high in protein, high in fiber, and there is plenty of taste in every bite.
Apple Almond Butter Snack
Ingredients
1 medium apple organic if possible
3 tbsp raw unsweetened almond butter
1 tbsp hemp hearts
1 tbsp cacao nibs
1/8 tsp ground cinnamon
Instructions
Wash, core and slice the apple into 6 rounds. (If you don't have an apple corer, you can slice the apple first and then cut out the centers with a small cookie cutter or knife.)

Spread 1 tablespoon of almond butter on 3 of the apple slices and sprinkle with hemp hearts and cacao nibs . (Optional: Sprinkle with little bit of cinnamon) top with the remaining apple slices to form sandwiches.
Notes
Notes: • If you are not eating the apple right away, you can dip each slice in a lemon juice to prevent browning.
Enjoy the simple pleasures!