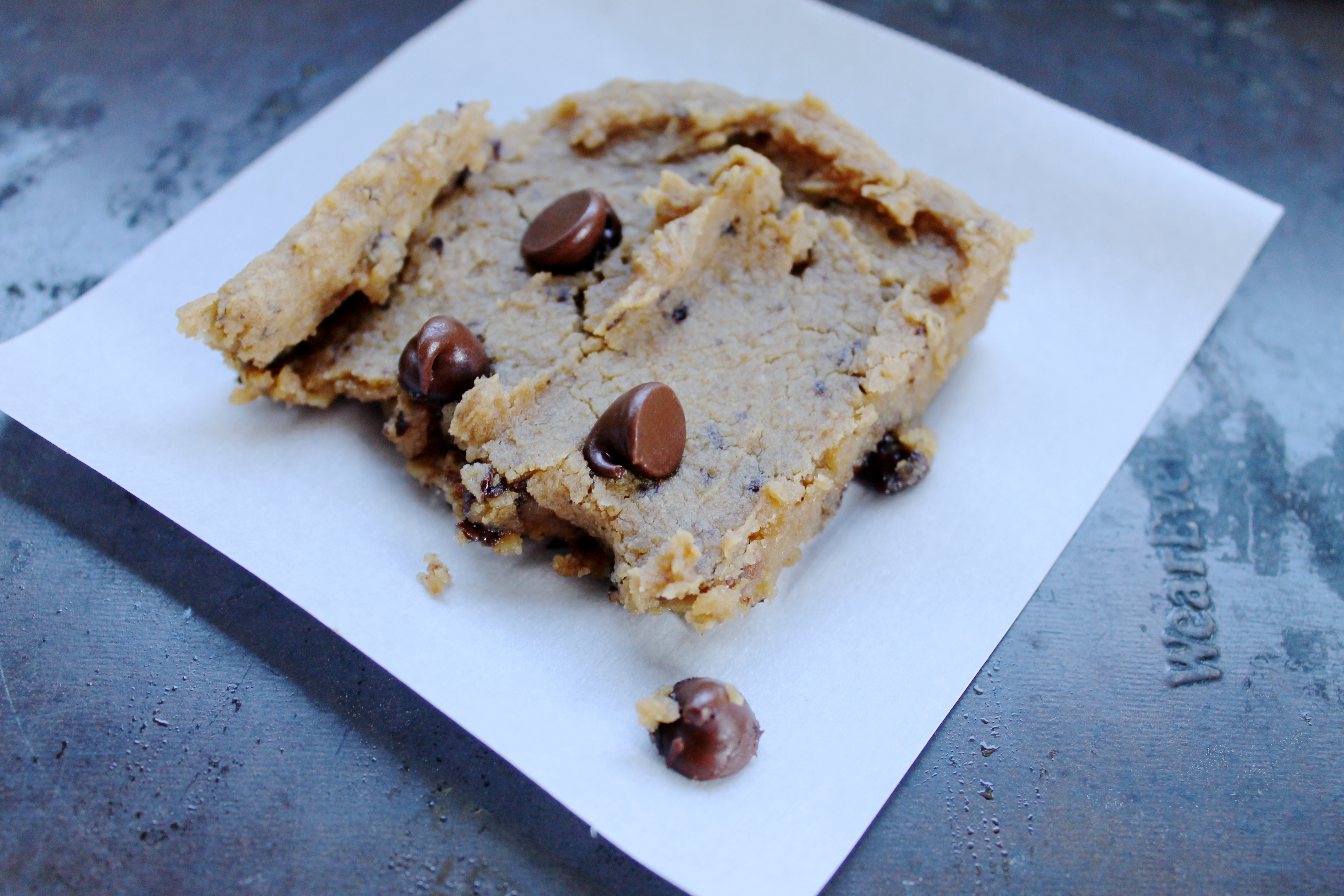 These blondies are seriously magic. They're:
Vegan
Gluten Free
Peanut Butter-y
Super moist
Full of protein
Hearty
Wholesome
Salty-sweet
Healthy
Portable
Addicting
This recipe is a contribution from Rachel over at Little Chef Big Appetite.
"Little Chef Big Appetite features my own healthy recipes as well as tidbits from my daily life in Los Angeles, CA. I may be pint-sized, but I come with one heck of an appetite and I hope you do too!"
Connect with Rachel:
Blog – http://littlechefbigappetite.com/
HIGH PROTEIN VEGAN BLONDIES
You would never in one million years know these contain chickpeas…OR they're gluten-free and vegan
Ingredients
1 15 oz. can unsalted chickpeas drained and rinsed
⅓ cup natural unsalted peanut butter or almond butter* See note below
¼ – ⅓ cup maple syrup to taste**
1 Tablespoon vanilla extract
½ teaspoon salt
¼ teaspoon baking powder
¼ teaspoon baking soda
1 bar good quality dark-chocolate chopped
¼ cup chocolate chips for sprinkling optional
Instructions
Preheat oven to 350 degrees. Grease an 8×8 baking pan.

Combine all ingredients besides the chocolate in the bowl of a food processor. Process until smooth (about 45 seconds). Gently fold in the chopped dark chocolate.

Pour the mixture into the baking pan. Sprinkle the top with additional chocolate chips (optional). Bake for 25 minutes or until the edges begin to harden and a toothpick inserted into the center comes out clean. The blondies will harden as they cool, so be careful not to overcook them. Cool on a wire rack for 30 minutes. Be careful not to cut them too soon, or you will just get blondie mess instead of nice squares!
Notes
*Peanut Butter will provide a noticeable peanut butter taste and almond butter will be mild and less detectable.
**You can substitute honey, but they will no longer be vegan.