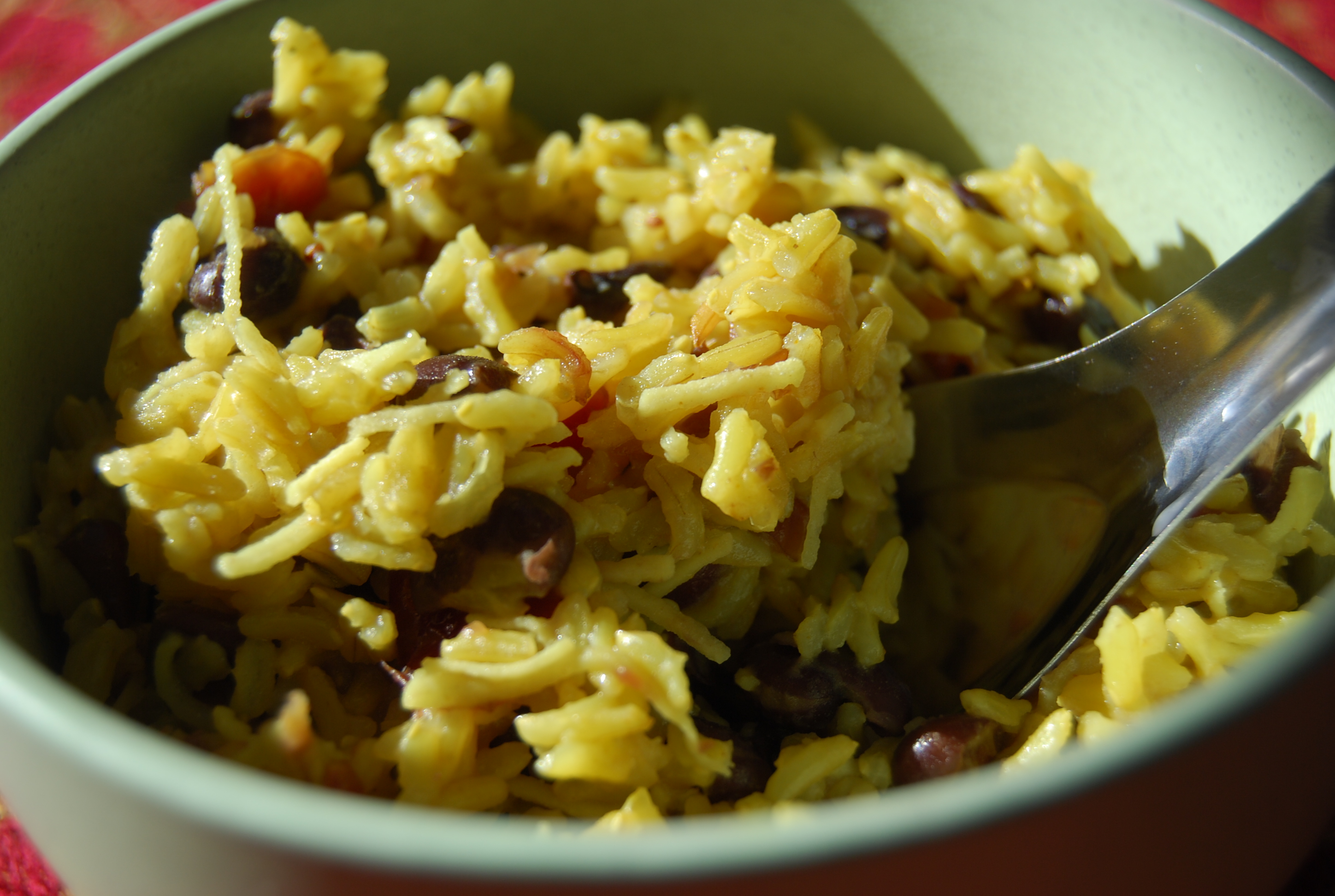 This is an easy recipe which provides you with a complete meal. I used a light coconut milk and no added fat making it a very light and easily digestible dinner.
Print Recipe
Servings: 4
2 cups water
1 cup brown basmati rice
1/2 cup coconut milk
1/2 tsp turmeric
1/4 tsp salt
1 piece cinnamon stick
1/4 cup currants or raisins
1 can of black beans, rinsed
In a heavy saucepan with a tightly fitting lid, bring the water to a boil.
When the water boils, stir in the washed rice and all of the remaining ingredients except black beans.
Return to a boil. Stir, cover, reduce the heat to low, and simmer. Just before the water is fully absorbed (about 20-25min) stir in the black beans. Cook about 5-10 min until the rice is fully cooked and all the water is absorbed.
Remove the cinnamon stick, stir to fluff the rice and serve.
This is a very light but satisfying meal.
Enjoy!
Zuzana