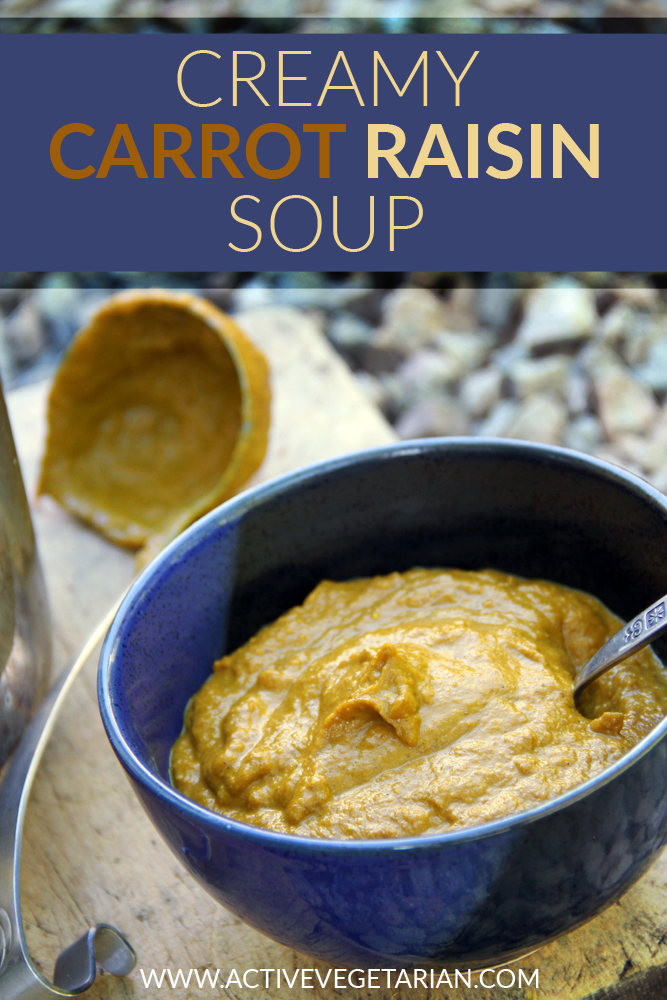 This soup is deliciously comforting and soothing. This is also the kind of soup that will provide your gut with just the right kind of nutrients to support and heal.
The truth is that it's very difficult to be healthy and have abundant energy without having a healthy gut.
I think it's nearly impossible. So let's go make this soup, share it, enjoy it and feel good about giving you body what it needs to thrive.
Creamy Soothing Carrot Raisin Soup
Servings: 4
Ingredients
10 large carrots pealed and cut into chunks
1 cup raw hulled sunflower seeds (soaked for 5 hours)
1/2 cup raisins washed
1 tbs coconut oil
1 tsp cinnamon
1 tsp turmeric
salt to taste
1 inch chunk fresh ginger peeled
1/2 lemon juice only
Instructions
In a large pot melt coconut oil.

Add chop carrots and saute for 5 min, make sure you stir it frequently to avoid burning.

Strain the sunflower seeds, wash them well and add them to the pot. Also add cinnamon and turmeric, let simmer for another 3-5 min. (add bit of water if too dry)

Cover with water, add raisins and salt and bring to a boil.

Cook until carrots and sunflower seeds are tender. Turn heat off and add ginger and lemon juice to the pot.

Next, transfer soup to a blender or food processor (do it in batches if your blender isn't big enough to handle all of this at once).

Blend until smooth and serve.
For more quick healing recipes make sure to get our FREE 21 Plant Based Lunches Cookbook. 
Dedicated to you health and well-being