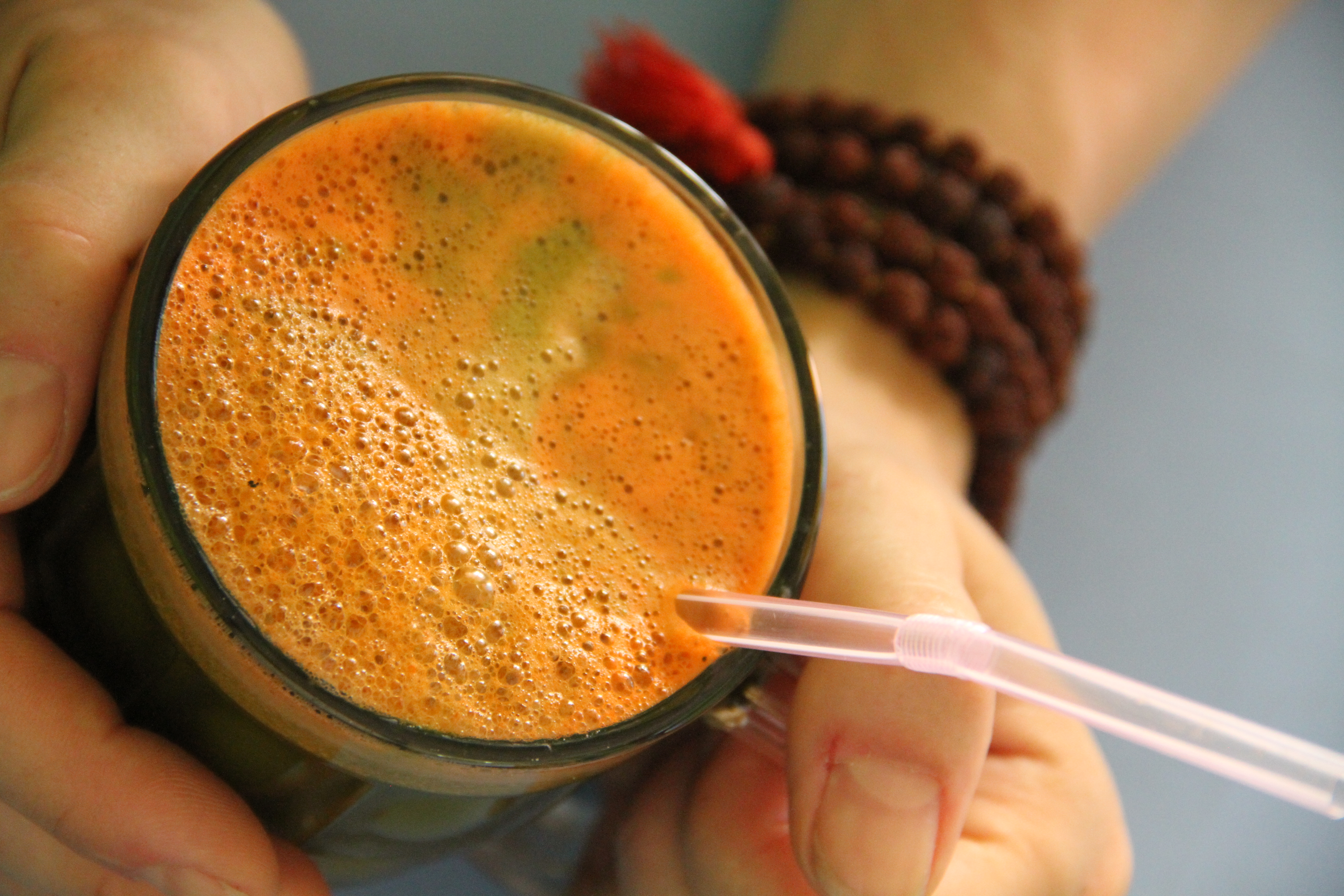 This Green Energy Smoothie is a perfect meal on the go!
It is packed full of all the nutrients you need – pretty much a blended meal with a little energy boost from green tea and matcha! 🙂
Ingredients:
1 stem of kale
1 small head of Broccoli
1/2 cup blueberries
1 banana
1 1/2 cups chilled green tea
1 tsp matcha powder
*optional – 1 scoop plant based protein
Directions:
Destem the kale and place leaves in the VitaMix (blender) add remaining ingredients and blend until there are no chunks of veggies or fruit. If you like your shake a little bit thicker simply add some ice. 
*Also optional to add any plant based protein for a full meal replacement smoothie.