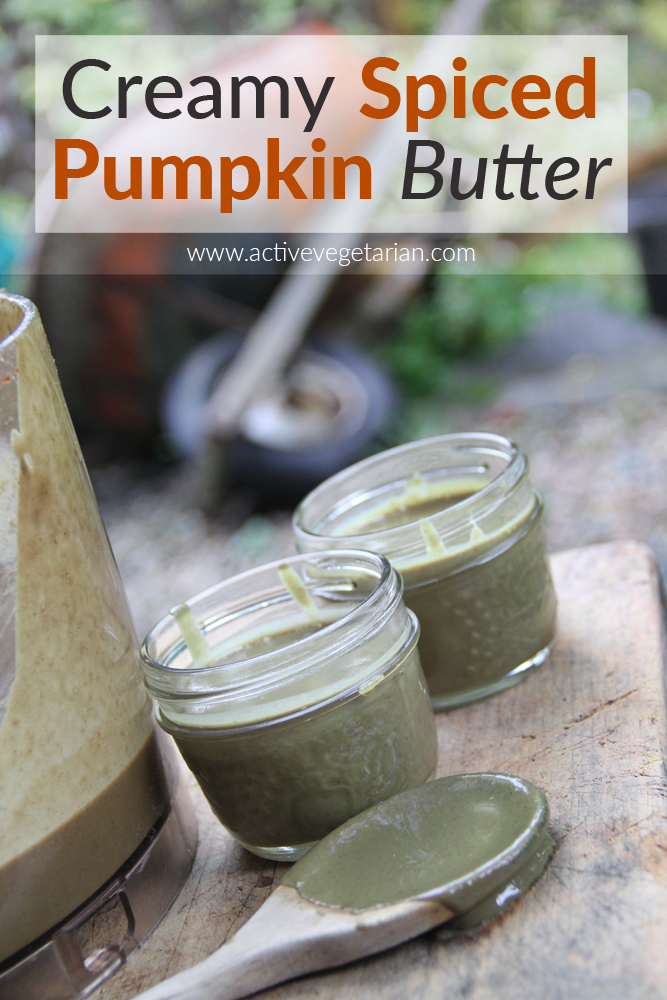 Do you have a nut intolerance but secretly dream about licking a big spoon of peanut butter? Ok maybe it's just me but still this pumpkin butter taste like heaven and totally satisfies any peanut butter cravings.
A Great Alternative … This Pumpkin Seed Butter is versatile and delicious.
Just recently I came across an article mentioning that peanut allergies have doubled in the past 15 years. Now that's whole bunch of us not being able to enjoy good old peanut-butter sandwich! ( on a sprouted wholegrain bread of course 🙂
Pumpkin Seed Oil has been used for centuries in Eastern Europe, India and North America. Scientists began studying the oil when it kept popping up as an ingredient in many wholistic medicine recipes. What did they find?
Pumpkin Seed Oil (and butter) is:
Rich in phosphorus, magnesium and manganese and is also a good source of other minerals including zinc, iron and copper.
A high source of protein and vitamin K.
A good source of favorable plant sterols. (helping to reduce cholesterol)
Also a rich source of omega-6 EFA and omega-9.
Creamy Spiced Pumpkin Butter
The delicious flavor and creaminess of this pumpkin seed butter is a healthy addition to many every day dishes.
Ingredients
2 cups raw organic shelled pumpkin seeds
4 Tbsp. maple syrup
pinch of sea salt
2 tsp. ground pumpkin spice
optional: 1-2 tsp. coconut oil
Instructions
Preheat oven to 325F.

Place your raw seeds on a parchment or foil lined cookie sheet and roast in the oven for 12 to 15 minutes, stirring once or twice to prevent burning.

Remove the pan from the oven and let the seeds cool for about 10 minutes.

You want them to still be warm so that they're easier to process, but not hot so that they don't put an added strain on your processor.

Pour the pumpkin seeds into your food processor and pulse to begin breaking them down.

Add 1 tsp. of oil if needed and let your processor run until the seeds begin to break down into a grainy paste, and eventually a smooth butter. (20-40 min depending on a food processor)

Stop processing every couple of minutes to scrape down the sides of the bowl and give your processor a brief rest.

When seeds become creamy, add salt and maple syrup, pumpkin spice, and continue processing until desired consistency is reached.

Transfer the pumpkin seeds butter to mason jar, and store in the fridge for up to 3 months.
Notes
Makes a one cup of pumpkin seed butter